We can't think of a better way to bid farewell to the year than by highlighting our editors' and contributors' favorite charities and non-profits, just in time for a final contribution–and tax deduction–for 2012. Do any of your favorites line up with ours? Or hey, maybe you'll find a cause you hadn't considered before, that strikes the right chord with you.
Even better, some of these great causes are offering matching funds if you donated by the end of day today, ensuring that your contribution will do double the good in 2013. Happy New Year, indeed.
Liz: Baby Buggy
This year I was honored to become an official member of the Friends of Baby Buggy, after years of supporting this amazing, effective organization founded by Jessica Seinfeld. Not only does their network (now in six cities!) help new mothers and families who are most in need by providing essentials like baby gear, food, and clothing, but they've made an extra special effort recently for the hard-hit victims of Hurricane Sandy. You can make a donation, have diapers or formula shipped to them for distribution, or use their new Hurricane Sandy EventBrite "registry" which allows you to donate the amount it would cost to buy one of the items yourself. Assured it's all being put to excellent use at the moment it's needed most–hold the red tape.
Kristen: Team Rubicon
I was fortunate enough to meet Team Rubicon co-founder Jacob Wood when we both spoke at TEDx Intuit last year, and since then, I've been a proud supporter of his charity which utilizes the specialized skills of retired military vets to help cities and countries in crisis. Most recently, Team Rubicon has been helping damage-ravaged NJ and NY after Hurricane Sandy. It's actually helping two groups of people in need, the vets and the victims. Awesome.
Stacie: Human Rights Campaign
We featured this Marc Jacobs children's shirt a while back, which was designed to support the HRC. One of the amazing things about it–it's very rare that a designer will give every cent of the proceeds straight to the cause. I love that Marc Jacobs and everyone at the Human Rights Campaign is committed to protecting human dignity. Shop through their store or just make an outright donation.
Delilah: Sevenly
Sevenly is brilliant–each week, they choose a different charity and design an amazing shirt that addresses the issue at hand, whether it's homelessness, service dogs, autism, sexual exploitation, or another worthy cause. Every purchase means $7 toward that week's cause. To date, they've raised over $1.4 million and I'm proud to know I've contributed to just a little bit of that.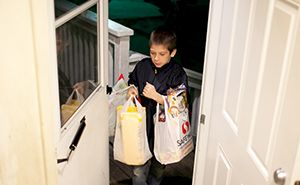 Stephanie M.: Share Our Strength's No Kid Hungry
It blows my mind that in this time of overabundance and excess in America, 1 in 5 of our nation's kids face hunger every day. The goal of Share Our Strength's No Kid Hungry campaign is to raise awareness of this crisis and to end child hunger by bringing healthy food to kids where they live. One of the things I love most about this charity is the variety of ways the organization offers involvement; you can donate your Facebook status to help raise awareness or making a regular monthly contribution, and it all makes a difference. And as an extra motivator, they're matching donations through the end of the year, making whatever you give worth double. A truly worthwhile cause.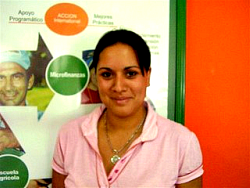 Christina: Vittana
I discovered Vittana on Cool Mom Picks and was immediately intrigued by this organization that provides micro-loans to individuals in improverished parts of the world so that they can finish their education. I love being able to learn more about each person and directly contribute to them–it makes the process feel so much more personal than just forwarding money. And while Vittana accepts outright cash donations, when I make a "loan," I am later paid back by the recipient, once they have found employment. Over this past year, I've reinvested every penny back into another Vittana recipient which reminds me of how important it is for everyone to have the chance to get the education they want to make a better life for themselves and their families.
Lexi: PetSmart Charities
I've been actively involved in animal rescue for years, which actually makes it hard to choose just one nonprofit to support. So many do such great work in giving very needed attention to the welfare of way-too-many abandoned, sick, and stray animals. That's one reason I think PetSmart Charities is so cool: it works with thousands of animal welfare organizations across the U.S. and Canada to create and support programs that save the lives of pets, even providing support in times of natural disaster and emergency. If you–like me–are one of those people who despairs that she can't help every animal, everywhere, this is a good way to feel like you're at least getting closer to your dream.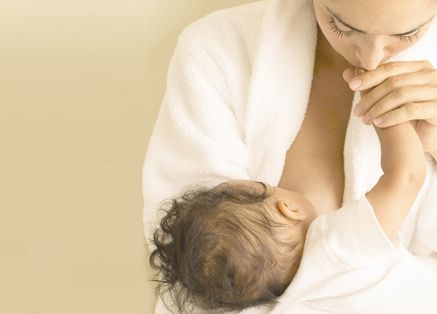 Stephanie S.: La Leche League International
The mother-to-mother support I received from La Leche League when I started breastfeeding my oldest child was invaluable. In fact, I have carried many of those early lessons and experiences with me through eight years (yikes, eight!) of breastfeeding. This worldwide organization is dedicated to helping mothers breastfeed successfully. And if my own experience is any indication, their local meetings, phone assistance, online forums, and literature are doing just that. Right now is a particularly great time to donate to La Leche League International because all donations are being matched dollar-for-dollar until 12/31.
Shari: Hope Worldwide
I've worked and volunteered for this global charity for many years, and they have been consistently excellent and innovative in creating projects that serve the world's most needy–from building orphanages to providing disaster relief to touring underserved communities with The Story Tree Gang, a series of children's plays about pressing issues.
Stacie: Occupy Sandy
This year, more than ever, I've embraced the "think global, act local" ethos. Hurricane Sandy impacted so many who live mere neighborhoods from my own home in Brooklyn and also in my home state, New Jersey. So many families still need help. Thankfully, Occupy Sandy, a coalition organized by the Occupy Wall Street folks, emerged as an unlikely–and seemingly untiring–local hero. I watched them up close, in action, while volunteering immediately after the hurricane and was amazed at how they were able to mobilize local resources through the madness. They are still going strong with so many still in need, and donations are now tax deductible with the backing of the Alliance for Global Justice. I'm so glad to know Occupy Sandy is in it for the long haul.
Jenn: TisBest
Give the gift of giving–really. Buy a TisBest charity gift card and your recipient is immediately empowered to give to the charity most meaningful to him or her. The charities affiliated with TisBest are vast, well-known and well-vetted (the ASPCA and St. Jude's are just two of my favorites).  You name it: if you care about it, it's there. Rated #1 Best Charity Gift Card by money-wise site The Street, TisBest offers the most personal and lovely gift card you'll ever give. Today or any other day.