Hold the jellybeans! Well okay, don't hold the jellybeans–maybe just supplement them with some of these adorable Easter gift ideas for kids. It's coming early this year and so we scoured some of our favorite indie shops and artists for ideas for your little ones that might make them forget all about the candy aisle.
Maileg Ballerina Rabbit Dolls ($48.60+ at My Sweet Muffin) This is the kind of Easter gift my girls would flip for. No doubt they'd be dragged to ballet class each week too.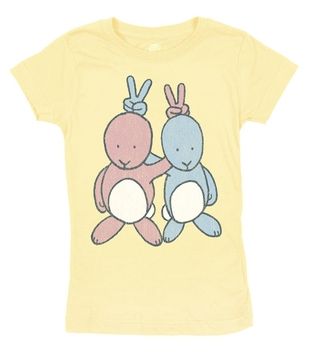 Bunny Ears T-Shirt ($19.50, threadless) Get it? Rabbit ears? Psst…comes in adult sizes too, should you want one for yourself.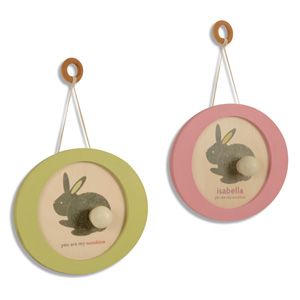 Hanging Bunny Music Box ($68, Tree by Kerri Lee) This is such a sweet gift for a new baby's first Easter–or any baby gift at all. You can even get one personalized.
Micro Cubebot Toy in Pastels ($8, Creative Kidstuff) This is one of my kids' favorite toys, and pefect for long (quiet) car rides. It's great in natural wood but love the new colors too.
Handmade Crochet Lamb Toys ($26, Sunday in Color) Bunnies aren't the only game in town. Love these sweet handmade lambs in their own little suitcases.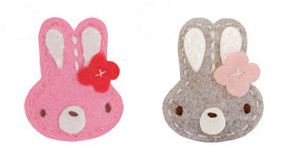 Bunny Hair Clips ($8, Giddy Giddy) We love everything from this awesome artist who pretty much invented the "cute felt barrette" category.
Maileg Tin Easter Eggs ($11, My Sweet Muffin) These are adorable for kids, but they'd also make great hostess gifts–fill them up with more gourmet chocolate, or a love note, or something not even edible at all. (Jewelry? Hint?)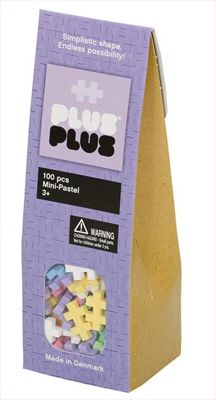 Plus-Plus Building Set in Pastels ($9.99/100pc set, Geared for Imagination) If your kids love LEGOs or Lincoln Logs, this Danish building set, now in fun pastels for Easter, is amazing for inspiring creativity in older kids.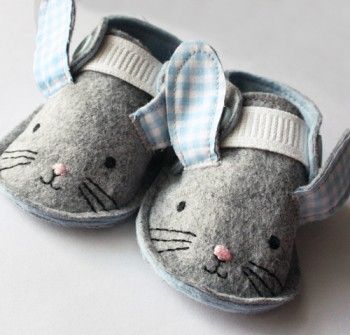 Handmade Bunny Crib Shoes ($32, The Baby Gardner) Cutest baby Easter gift ever? Entirely likely.
Crocheted Easter Eggs for Baby ($14.50/2, Desire Knit + Crochet) These will be lovely in a play kitchen long after the real dyed eggs have been peeled and eaten.
Personalized Bunny Dish Set ($98, chasing fireflies) What a special gift for a baby's first Easter–personalized too!
Gingham Bunny Blouse ($34, Treefall Design) I love that this can be worn three seasons, and not just on Easter Sunday. Over jeans or leggings, it's pretty darn cute.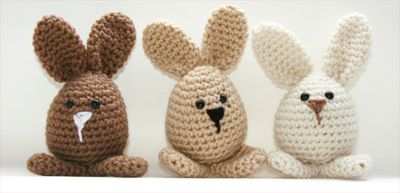 Crochet Easter Rabbit Toys ($27/3, Looped with Love 4U) If you've got three kids, grab a set of these and you're covered. Or hey, maybe you've just got one lucky kid and a whole new bunny family.
Still hunting for more sugar-free Easter gifts for kids? Check out these adorable Easter chicks, plush Easter Peeps, and free Easter printables. And don't miss our Easter board on Pinterest!