After the excitement of hunting for eggs and the Easter bunny die down, it's time for Easter dinner. And then, finally, my favorite part of the day: dessert. As in, Easter cakes.
There's just something so sweet about ending the holiday festivities with a pretty Easter cake, bright with springtime flavors (and maybe, if you're lucky, studded with Easter treats). The only bad thing about Easter cakes–and there really is only one bad thing–is that they can be overly fussy and hard to make. But not these.
We've found 8 beautifully simple Easter cake recipes that keep it easy for you without sacrificing the loveliness that makes Easter dessert so special. –Stacie
Inspired by the color and texture of a robin's egg, this Speckled Easter Egg Cake (above) from The Cake Blog is out of this world gorgeous. Carrie starts with a 4 layer vanilla cake and basic vanilla buttercream. Then she gets to work with her speckled egg technique, which she demonstrates in this DIY tutorial with photos for every step. Carrie's the mom to a little one, so she also breaks down how to make this cake over the course of several days.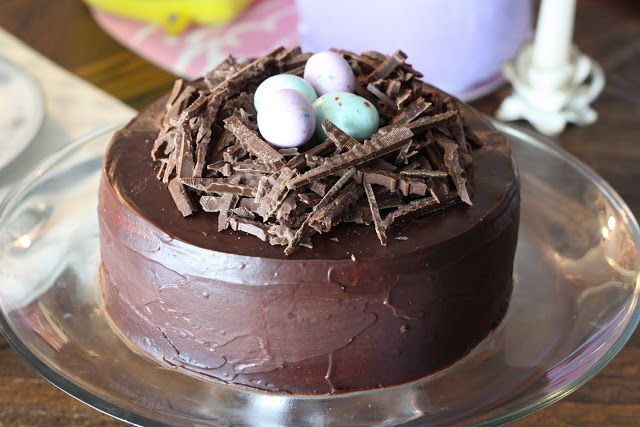 If you like the pretty egg theme, but aren't quite up to following a cake decorating tutorial, check out this lovely chocolate bird's nest cake from That Winsome Girl. Amy says that this came out more "rustic" looking than she was hoping for. I say that it looks perfect. Iced with chocolate ganache, how could it not be?!
Melissa Clark is one of my favorite food writers today. Aside from her thoughtfully simple food and reliable recipes, I love that you can always count on her. She seriously has a killer recipe and indispensable tips for every holiday, occasion and meal, and Easter is no exception. Melissa's Buttery Easter Layer Cake with Lemon Curd is perfect for the early Spring holiday and cute, too, all surrounded by Peeps–and no, they're not homemade. Gotta love that.
If you ask me, just the sound of a Tangerine Chiffon Cake screams Easter! Spring! Celebrate! Throw in the pretty look of this cake and you've got a sure hit. The recipe says that the Candy Daffodils are optional, but they are pretty easy to put together and make a big difference, if you ask me. You don't need fondant or any other fancy baking stuff that you've never use again: the daffodils are made out of Easter candy. Pure genius!
When you've got sweets on the brain, you've got to make sure to visit Jenny Flake at Picky Palate, where you'll find whimsical, seasonal goodies like this colorful Easter Egg Layered Cake. Jenny draws inspiration for the colorful inside of this cake from pastel hued Easter eggs and keeps the outside simple, with a white frosting.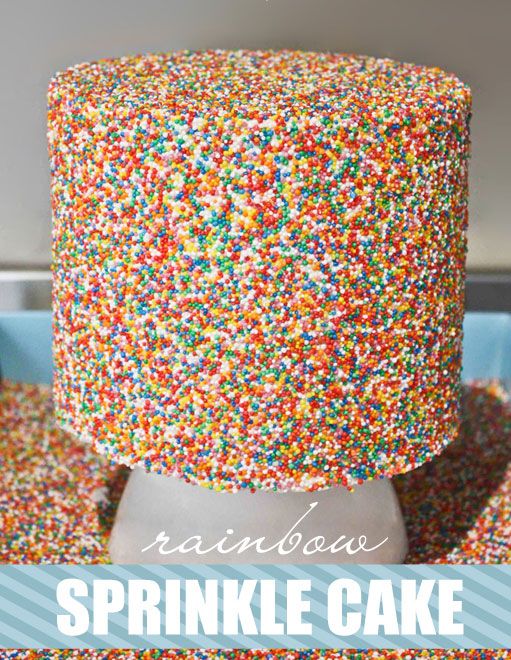 If you want to kick things up a notch, though, get matching sprinkles and follow yet another fab tutorial from The Cake Blog to make a DIY Rainbow Sprinkle Cake.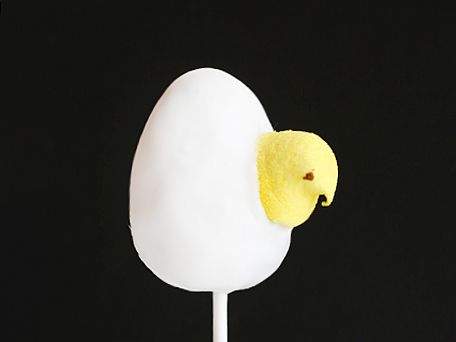 Let's be honest, these Peeps Cake Pops from I Am Baker are out in the world. These might just be the cutest cake pops I've ever seen and they are simple, too. Seriously. I've made my share of cake pops–I know.
And, okay, just one for the more ambitious bakers out there; while on the site I Am Baker, peek at this totally amazing hydrangea cake. If you're up to making this, it'll knock your Easter guests' springy argyle socks off. And ours.