Just like snowflakes, no two moms are exactly alike. So it only follows that no two Mother's Day brunch menus should be exactly alike either. In honor of Mother's Day, I've composed three brunch menus that can be served as I've put them together–or mixed and matched to create a brunch as deliciously unique as your very own, like-no-other mama.
Oh, and did we mention that these Mother's Day brunch recipes work no matter who's doing the cooking? We've even included recipes that the kids can make on their own. (You're welcome!)
Mother's Day Brunch Idea For The Mother Who's Cooking For All The Other Mothers, Too
If you love to cook–even on Mother's Day–or there's just nobody else to take the kitchen reins, stick with these easy to prep-ahead recipes to ensure that there's plenty of time for you to relax.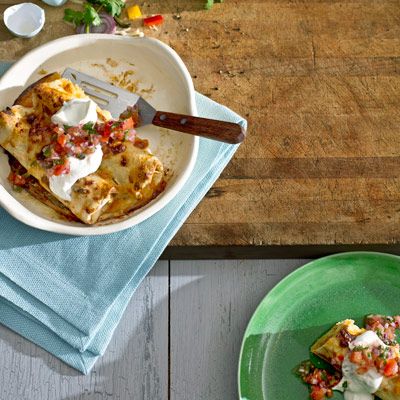 These Egg, Sausage and Pepper Breakfast Enchiladas by Faith Durand can be made the night before and are a fun departure from more traditional make-ahead egg casseroles. I also love that Faith gives instructions on how to make this vegetarian, as well.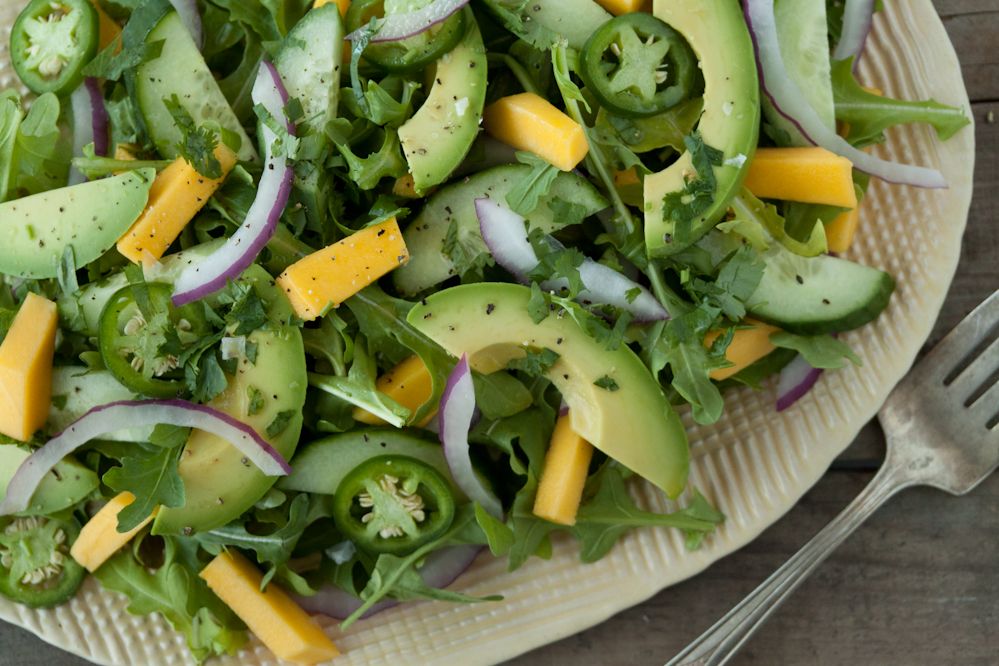 Keep the Tex-Mex vibe going with this Tropical Avocado Salad from What's Gaby Cooking. If you prep the dressing ahead of time, making this is as easy as cutting and tossing together veggies.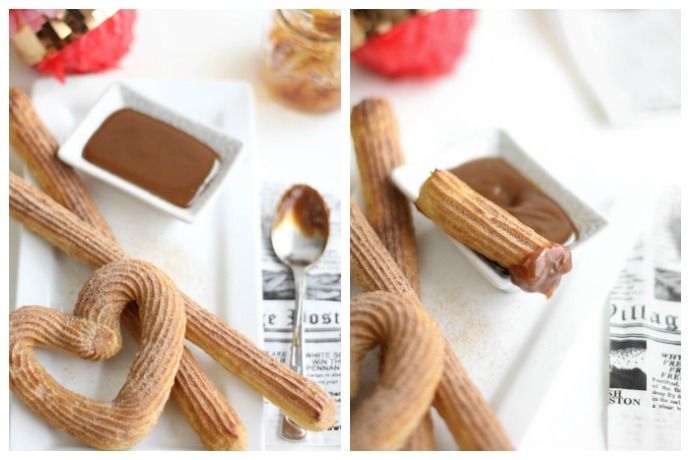 If you ask me, nothing says, "I love you mama!" like Baked Churros (above & top). YUM! These prep in 15 minutes and, because they are baked, won't make a big, greasy mess in your kitchen. Churros are generally best served immediately, but Heather from Sprinkle Bakes gives an important make ahead tip: store pre-baked churros in an airtight container and, when you're ready to serve, put them under the broiler for a few minutes. The crispy lives on!
Mother's Day Brunch Idea From The Kid Who Can Cook–Or Who Wants to Try
If your little ones are set on making you breakfast in bed, hand over these easy, festive recipes that they can really make (or mostly make!) on their own without burning down the house. Probably.
This Raspberry Nutella Sandwich from Real Simple might be the ultimate easy, festive recipe. Just make sure that the kids have good bread. Good bread is key.
Or, if your kids are old enough to work a pan on the stove, they can make this version, a Grilled Nutella Raspberry Sandwich from Two Peas & Their Pod.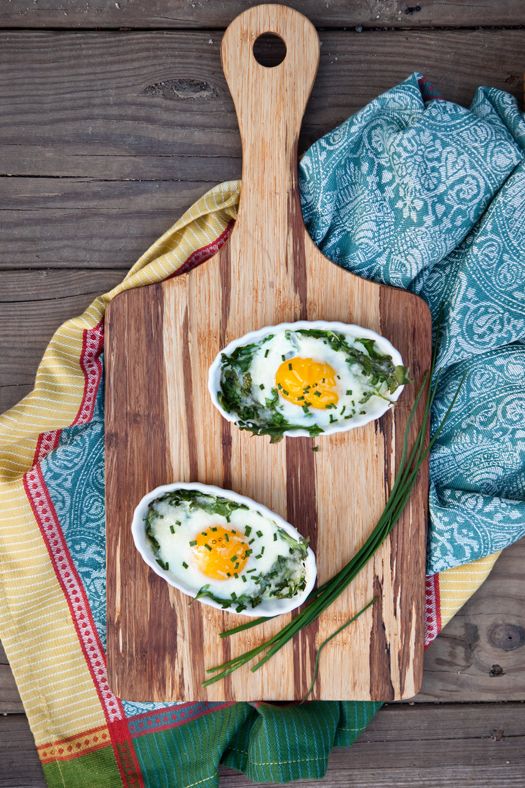 Since we can not survive on Nutella alone (a lie, but work with me), give these Arugula and Chive Baked Eggs from Good Life Eats a try. Most eggs require a lot of stove time, but this recipe calls mostly for off-the-heat prep work. Even little ones can easily toss greens, crack eggs and layer the two in muffin trays. Then a grownup can place the eggs in the oven to cook.
Mixing drinks is another easy way for kiddo to help prepare brunch. I used to love making "magic potions" like this non-alcoholic Sangria from The Kitchn when I was little. If this recipe isn't your speed, any mixed juice "cocktail" will do.
Mother's Day Brunch Idea For the Family That Likes to Celebrate, Cocktail Party Style
Whether you're having 10 people over for brunch or just want to feel fancy, cocktail party bites are an easy way to put up a fab Mother's Day spread. 
These two-bite Crustless Mini Quiches from The Kitchn may be hearty, but be sure to make extra anyway: it's hard to eat just one! You can make the batter and sauté the veggies the night before, or even fully bake them ahead of time. If you do, store finished quiches in the freezer and reheat for 5-10 minutes on Mother's Day morning.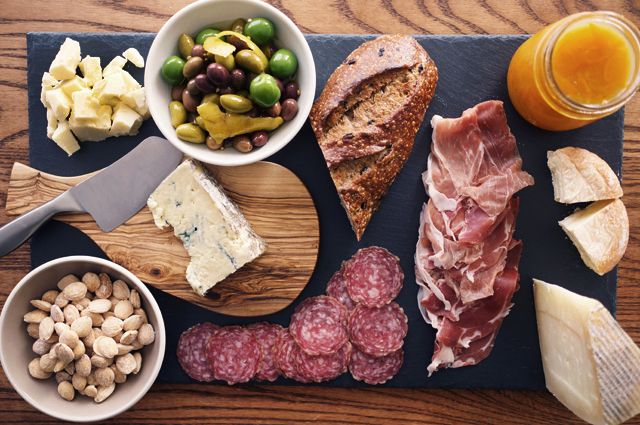 Nothing completes a cocktail party spread like a gorgeously composed cheese plate. Grab tips on how to put together the perfect cheese platter from Honestly Yum. Opt for thinly sliced prosciutto if you want to also add cured meat. You can grab some at your local Italian deli or specialty food store, or hurry up and order some from La Quercia, award-winning makers of artisan cured meats and salami based in–get this–Iowa! Their renowned meats are a splurge, but worth it for amazingly delicious, humanely raised, antibiotic-free products made in classic Italian tradition.
Eggs, cheese, meat: the only thing missing is cake! This Vanilla Cardamom Olive Oil Pound Cake from my own site, One Hungry Mama, is my favorite sweet breakfast treat. Silky, dense and with just the right amount of sugar, this pound cake is sure to become a brunch favorite in your house, too.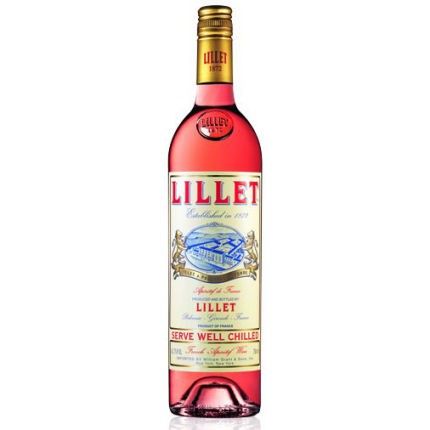 Every cocktail party needs, well, a cocktail. Keep it light (and pink!) with a bottle of Lillet Rose. This sip is a blend of the white and red varietals used in Lillet's Rouge and Blanc, along with citrus and red berry liqueurs.
You can buy Lillet Rose from Drink Up NY and enjoy it plain or mix up one of these Lillet Rose Spring Cocktails from Martha Stewart. How gorgeous are these?!