If you're into peaceful babies and peaceful communities, you're going to love this sweet collection of hand-knitted rattles and toys that helps artisans in Bangladesh rebuild their lives.
The toys and rattles from Kahiniwalla are all hand-knit of 100% cotton by artisans at Hathay Bunano in rural Bangladesh. They're so fabulous we even included them in our 2013 Baby Shower Gift Guide.
The program centers on providing livable working conditions and fair trade wages in rural areas so that women aren't forced leave their families to work in larger and more dangerous garment facilities. Each piece is carefully designed to be beautiful and functional–not to mention machine washable.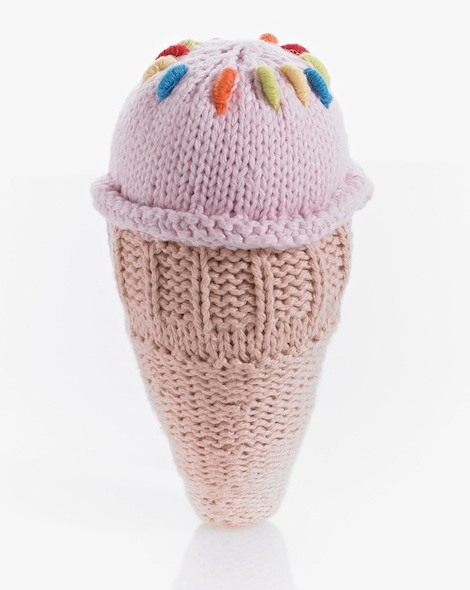 We love the combination of vibrancy and traditional quality as much as we love supporting an organization that helps mothers rise out of poverty with dignity. And we adore the stories behind each piece, like how that Peace Van rattle is based on an actual vehicle owned by one of the Kahiniwalla wholesalers.
If there's a baby in your life who needs a sweet gift, we know you'll find something to love in the rattle and toy collection: from fruit and veggies to dolls to animals to flowers to cars, everything's just as lovable as the message. And the prices are especially good for handknit toys, starting around $8.95 for a watermelon rattle. Sweet. –Delilah
Find handknit 100% cotton toys and rattles at Kahiniwalla and in our Cool Mom Picks Baby Shower Gift Guide.