Want to blow away everyone at the baby shower and give the parents a handmade keepsake as unique as their baby will be?
We've never seen a rattle like this before.
The Custom Cameo Wooden Baby Rattle from Uncommon Goods is handmade by artisans in New York based on profile images provided by the parents. You order it, and they send you a beautifully engraved wooden block that comes with instructions and a prepaid shipping envelope. Mail the block to the artists and supply them with silhouettes. In four to six weeks, the new parents will receive a beautifully grained maple rattle that will definitely be special enough to pass down to future generations.
You can have baby's name engraved, too.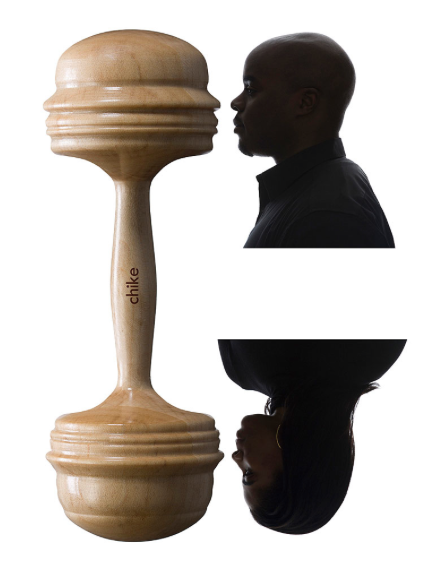 I'm just utterly wowed by the clever design packaging–a solid block of wood! And of course I'm blown away by the end result. Goes a step beyond cut paper silhouettes, doesn't it? –Delilah
Find the Custom Cameo Wooden Baby Rattle at Uncommon Goods. It's very pricey, but hey, that's just what it costs to have your face carved into a solid block of wood and passed down to your great-grandkids.