I admit it: I am obsessed with wood toys, despite the fact that, cost-wise, I can get a gazillion plastic toys for one fab wooden toy. Wood is a little more mainstream now in the world of baby toys, but I find the prices haven't decreased much. But CMP fave Skip Hop has been introducing affordable wood toys to the market…and I couldn't be more enamored.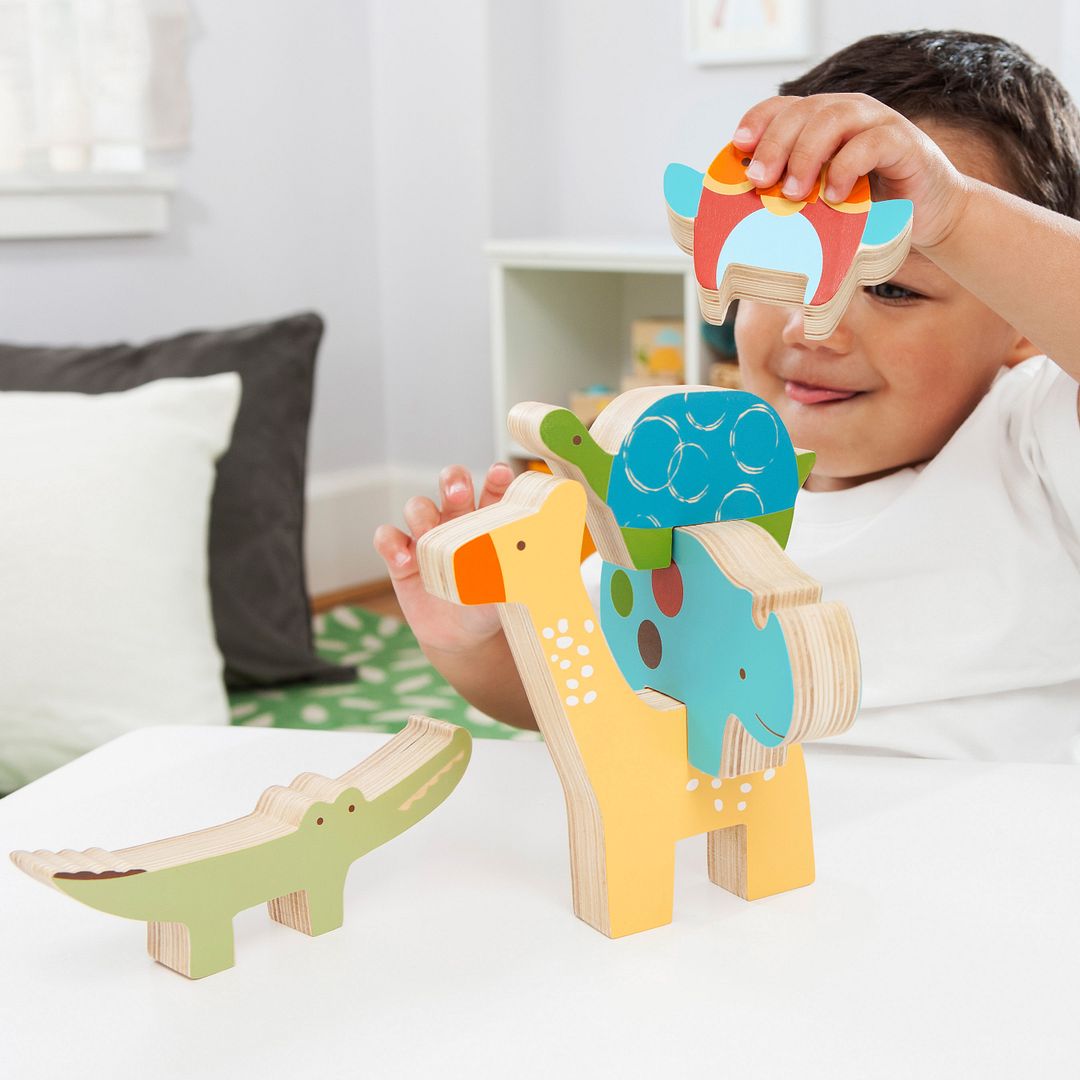 The latest Skip Hop wood toys, the Giraffe Safari line, have totally captured my heart. For starters, I am crazy in love with the origami-esque Fold & Play Book and want it for myself.
And the little Flip & Play Turtle? Adorable just doesn't cut it. I know without a doubt that she would have spent many a day in the special pocket of my diaper bag reserved for the most excellently distracting toy of the moment.
For toddlers, the Stacking Animal Blocks are incredibly sweet (and a pretty great price, too). The Nest & Play Blocks that also come with wooden balls that would have surely captivated my little ones for hours on end.
Oh, how I wish Skip Hop's wood toys had been available when my kids were babies. Then again, my playroom would have been a lot more crowded. –Stephanie S.
Fill your baby's playroom with beautiful wooden toys from the Skip Hop Giraffe Safari line. There are even soft cloth toys and an activity gym to match!