Homemade hot chocolate is not only better for you than those just-add-water packets, but it's also just as easy to make. Seriously. And it tastes way better, too. You're about to learn how to make luscious, homemade hot chocolate in 5 minutes, without a recipe. And really, you just need whatever chocolate you have in the cupboard and some milk.
Top image: Ginger Hot Chocolate | Minimalist Baker
Start by grabbing the milk. I use about 1 cup per serving.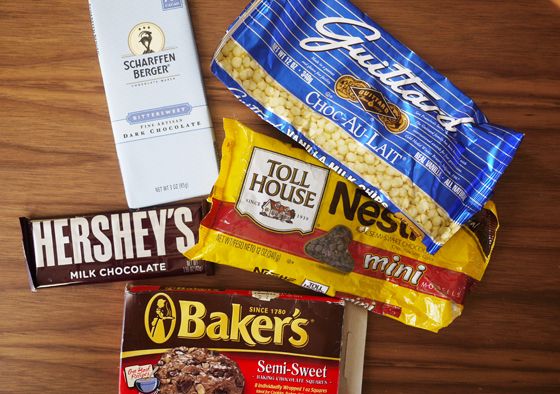 Now grab some chocolate. Real chocolate of any variety: chocolate chips, that last bit of Hershey's bar you've been hiding, a block of semi-sweet baking chocolate that you haven't used in years. Even white chocolate works.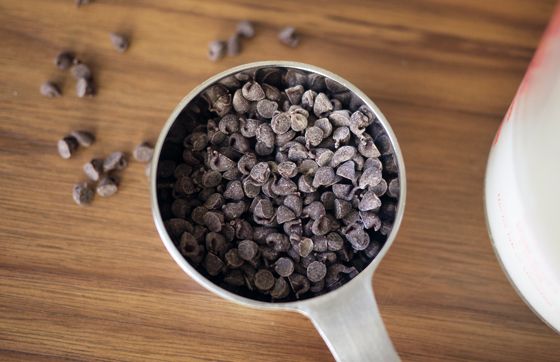 If using chocolate from a bar, chop it up. I use about 1 to 1 1/2 ounces of chocolate per serving which, all chopped up, comes to a scant 1/3 cup. Same with chocolate chips.
If you don't have enough (or any) real chocolate, you can use cocoa powder as a substitute in place of some or any of the chocolate. It won't be quite the same, but you can still make delicious hot chocolate using a high quality cocoa powder. As in, real cocoa. Not the packets with the stale marshmallows plopped right in.
Related: 6 amazing hot chocolate recipes for cold days,
Add the chocolate and half of your milk to a small saucepan set over medium heat.
As the milk gets hot, start whisking to blend the melting chocolate into the milk.
Once the chocolate is fully incorporated, add the rest of the milk and continue heating until the whole drink is warmed through to your desired temperature. Pour into a mug. Sip.
How does it taste? Like it more chocolatey? Add more! Wish it was less chocolatey? Add milk. Not sweet enough (this will certainly be the case if you've used an unsweetened chocolate)? Stir in granulated sugar. Make adjustments until it's just right for you.
You can also spice up your hot chocolate using cinnamon, a dash of hot chile powder, or peppermint extract. We found some amazing hot chocolate recipes, like Ginger Hot Chocolate from Minimalist Baker (pictured up top), that can serve as inspiration.
Once you make velvety, rich hot chocolate this way, in barely more time than it takes to add hot water to a weak hot chocolate mix, you'll never go back.