Count me in the camp of Valentine's Day cynics. It's not that I object to the sentiment and the sugar, but I don't need to set aside a special day to cover my family in kisses and stuff my face with chocolate — both are everyday occurrences around here. Still, I might be persuaded to send one of these awesomely irreverent Valentines from CMP-fave Wit & Whistle.
(Oh, don't even tell me that doesn't strike a chord.)
If your sensibilities are on the delicate side — or hey, if they're even more vulgar — grab the Valentine Decoder card where you can write your own secret message, decipherable only with the help of the enclosed decoding device.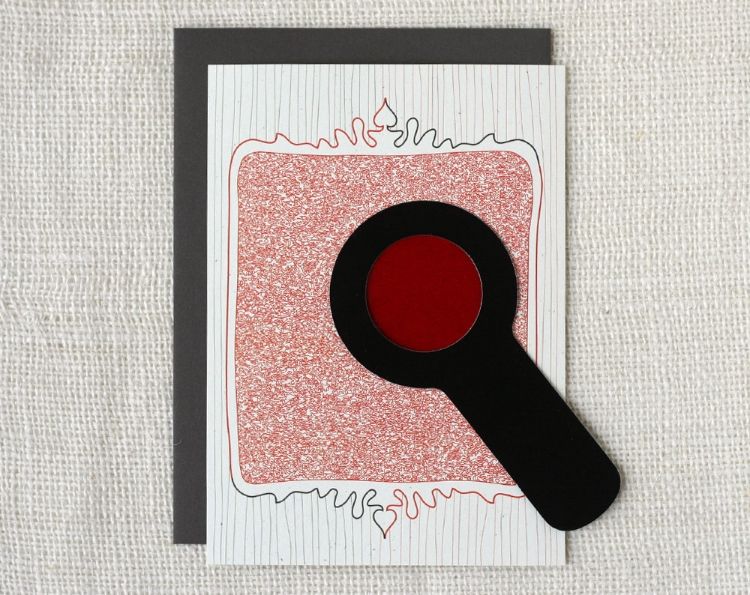 So if your family has a sense of humor like ours (i.e., a little on the gross side), these cards might be the perfect Valentine's Day addition to a daily diet of kisses and chocolate.
Browse the irreverent, funny Valentine's Day cards at Wit & Whistle, or check out other CMP-approved Valentines with a sense of humor.