I stumbled across these bold, modern, graphic animal throw pillows for children's rooms online at Ferm Living tonight and am instantly smitten. They are a playful but not childish way to decorate a couch or armchair in your kids' playroom or in the rocker in your baby's nursery.
I particularly love the way artist Ingela P Arrhenius has taken the formal portrait pose and made it whimsical by featuring modern, minimalistic animals with quirky expressions on their faces. Doesn't that cat look like Frank Sinatra?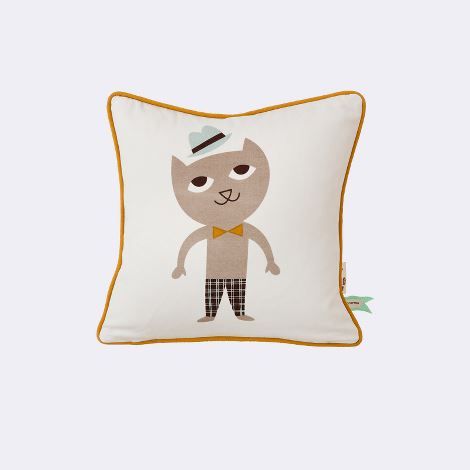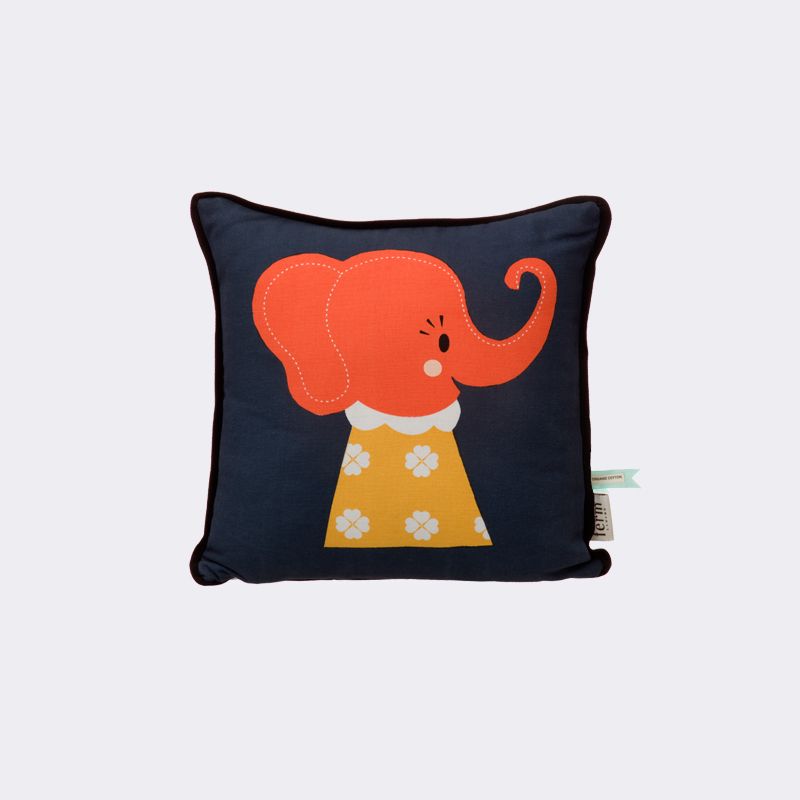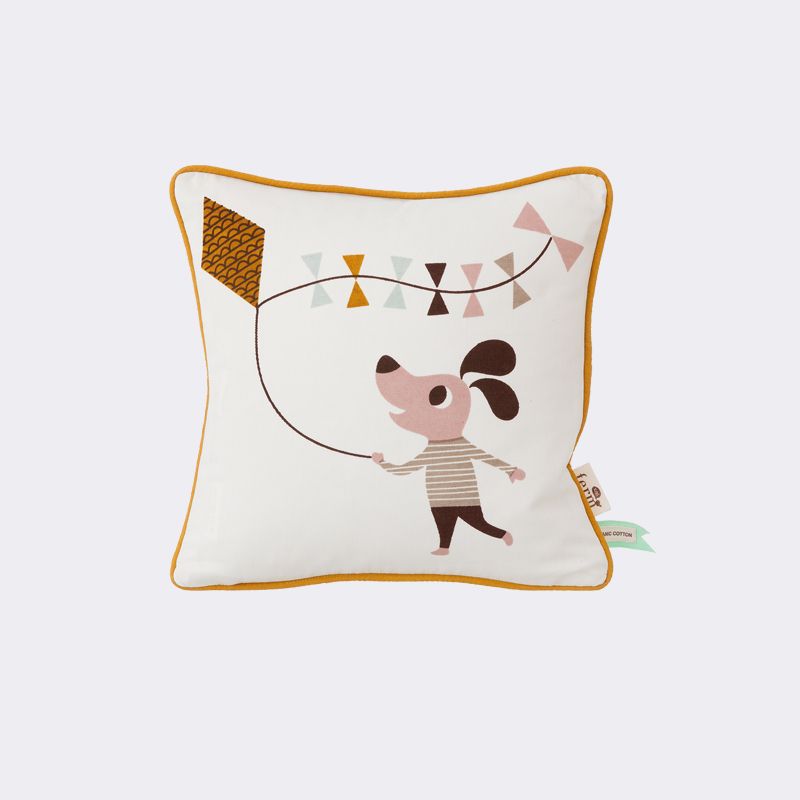 Each animal throw pillow is made from 100% organic cotton, printed by hand in Denmark, and filled with feather and down (should you have allergies). The back side is printed with diagonal grey stripes. But beware — these are a splurgy purchase and the pillows do ship from Europe. But oh, how I want every single one of them.
Animal throw pillows by Ingela P Arrhenius are available at Ferm Living for EUR 27.20 plus shipping.