If the only ice cream you've indulged in lately has come from the snow in your backyard, then you're not alone. This winter has been relentless for so many of us, which makes the new gelato-inspired summer collection of  Method body wash and hand soap a welcome treat for our senses.
Yes, body wash. We're excited too.
We love Method for their original flavor combos and fun collaborations with companies like Disney, and the new collection does not disappoint. Inspired by a bevy of frozen desserts you might spot in some fancy Tribeca boite, Method's new scents include orange ginger sorbet, brambleberry gelato and vanilla creme. And they not only come in two hand washes, but in a brand new cleansing body wash that's a great addition to the line.
The scents are sweet for sure–probably not for those of you who prefer herbals scents like mint or lemongrass. But the ginger definitely adds a little spice to the orange scent which is a favorite. As for your kids, no doubt they'll race to use all of them.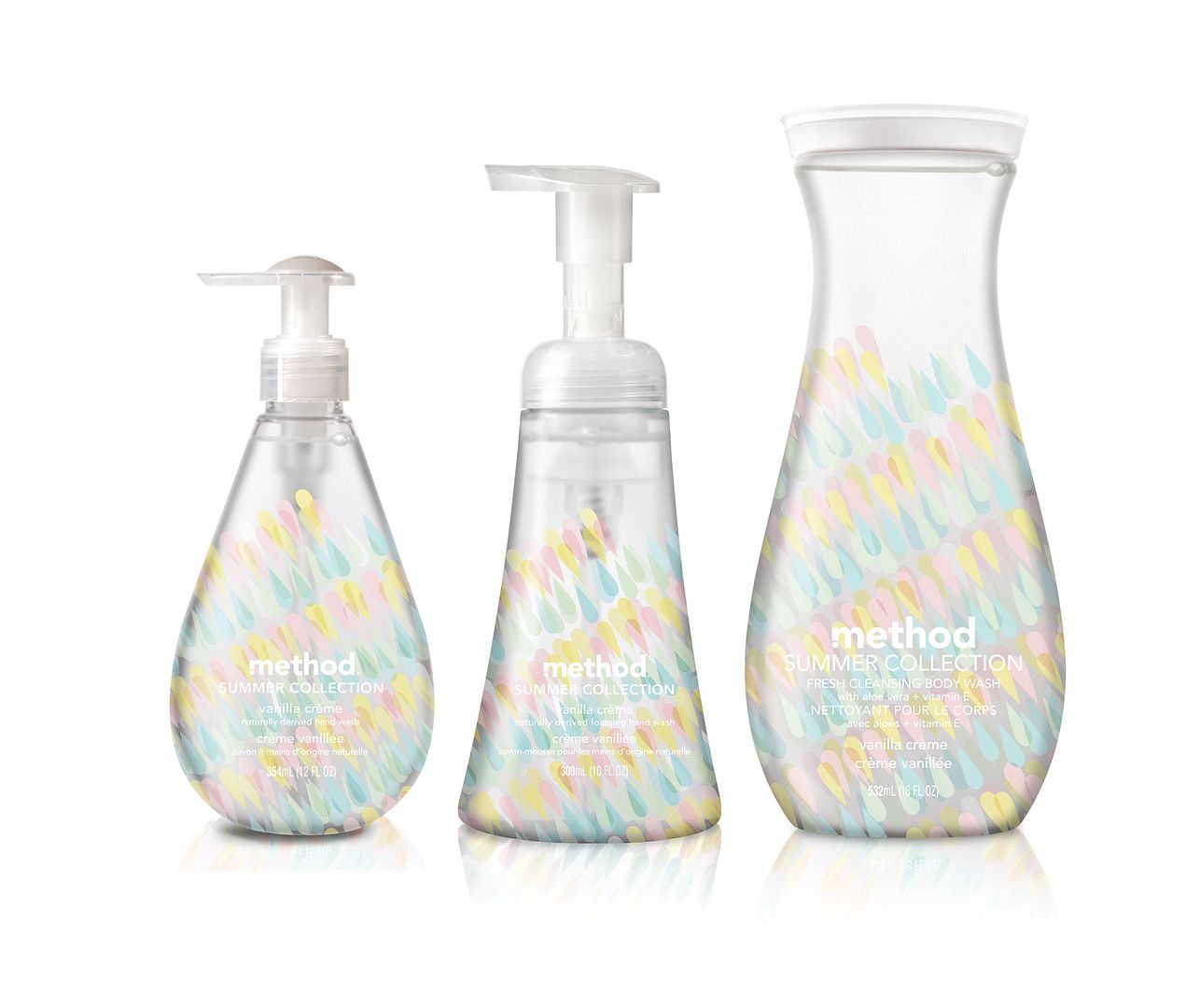 As always, Method skips the parabens, phthalates, and triclosan, and and all of their pretty pastel designed bottles are made with 100% recycled plastic, so you can feel good about what's in and outside of the package. But scoop them up while you can. While most summer products launch, well, in the summer, Method is giving us a much needed warm weather tease by making this line available now.
The limited edition gelato inspired spring collection of Method body wash and Method hand soap is available online at Method Home and at Target.