At the beginning of the school year, the web is brimming with recipes for healthy snacks for kids. I love kicking the year off with tons of lunchbox and after-school inspiration, but spring is about the time when I run out of steam. These easy homemade granola bars—with nut-free, gluten-free, and even vegan options—are the delicious new ideas I need to get through the rest of the school year.
No-bake Biscoff Granola Bars (above) from Cooking and Beer had me at Biscoff. (You know, the airplane cookies?) Though they are also packed with good stuff like flax seeds and raw nuts, these homemade granola bars are definitely a cookie-inspired indulgence–but worth it.
If your family loves yogurt coated snacks as much as mine, they'll love these no-bake Blueberry Vanilla Greek Yogurt Granola Bars from Half Baked Harvest. The recipe calls for fresh or dried blueberries, but they'd be delicious made with any kind of berry.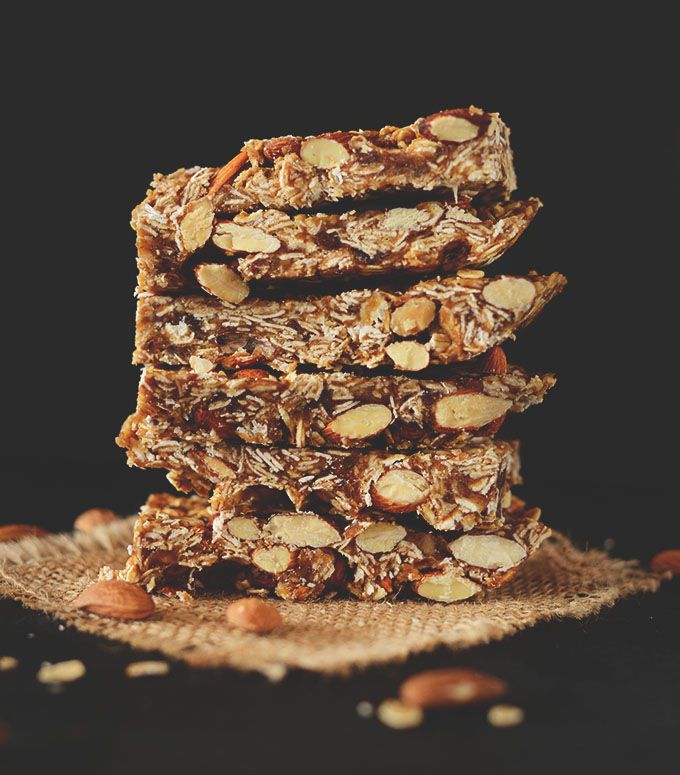 The 5-Ingredient Granola Bars at Minimalist Baker are also no-bake, which we love, and can be easily adapted to turn out gluten-free and/or vegan bars.
Catherine McCord at Weelicious came up with these nut-free Homemade Fruit and Seed Bars as a snack that could work in any school. They have to be baked, but the mixture comes together in the bowl of a food processor, so making these homemade granola bars is still a snap.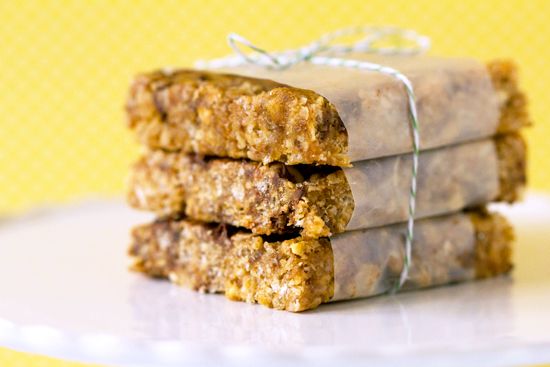 Swap out some of your kid's Clif Bars for this copycat Clif Bar recipe  from Brown Eyed Baker. These no-bake homemade granola bars can be gluten-free adapted. Even better, they can save you a whole lot of money. Those bars in the store can add up!