Father's Day is coming up, and I'm excited that it's time to celebrate the amazing dads and grandpas in my kids' lives. One of our favorite gifts is photo books, which is such a simple way to create an affordable, truly special keepsake that's loaded with sentiment. So I've put together 5 great photo book ideas for Father's Day gifts, all using the affordable mini photo books from our sponsor Pinhole Press.
-Don't miss an exclusive discount code just for our readers below –
We've all been fans of Pinhole Press for ages, for their spectacular design options and truly impressive end results. This is definitely not the stuff that prints at the drugstore. Plus prices are really reasonable, especially for the mini photo book which can be a great gift on its own, or a special add-on to something bigger for Dad or Grandpa from the kids.
I hope each of these photo book ideas for dad help you make a little gift feel like a big gesture. Let's raise a glass for the men who are nailing this dad thing.
1.  Daddy & Me Father's Day Photo Book
Ask your kids to name their favorite moments from the past year with Dad–feel free to  grab the calendar to jog your memories. Capture big events, like a camping trip or father-daughter dance, but don't forget the sweet everyday moments like cooking dinner, bedtime stories, or vegging out in front of cartoons on a lazy Sunday. Sometimes those simple moments make the sweetest memories for both your kids, and their dad.
2. Then and Now Father's Day Photo Book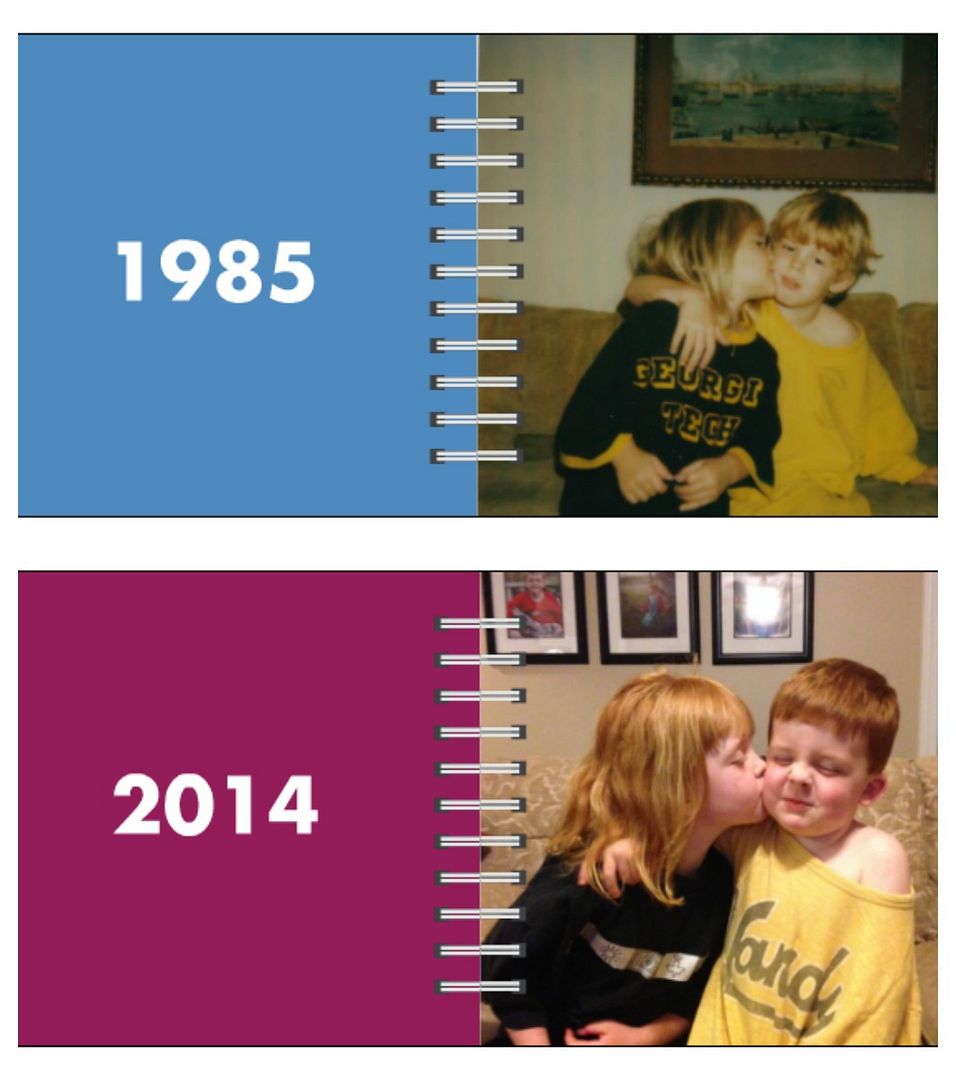 You know those fun photos that go viral on Pinterest, in which siblings or a group of cousins reenact a childhood photo? It's easy to do that with your kids and old photos of their dad or grandfather. Call his family and get them to send a handful of funny photos from his childhood if you don't already have some, then recreate those shots with your kids. This is such a fun idea, you might want to order extra mini books for his parents and siblings too. (Especially if you win that $200 gift certificate we're giving away.)
3. 13 Things We Love about Dad Photo Book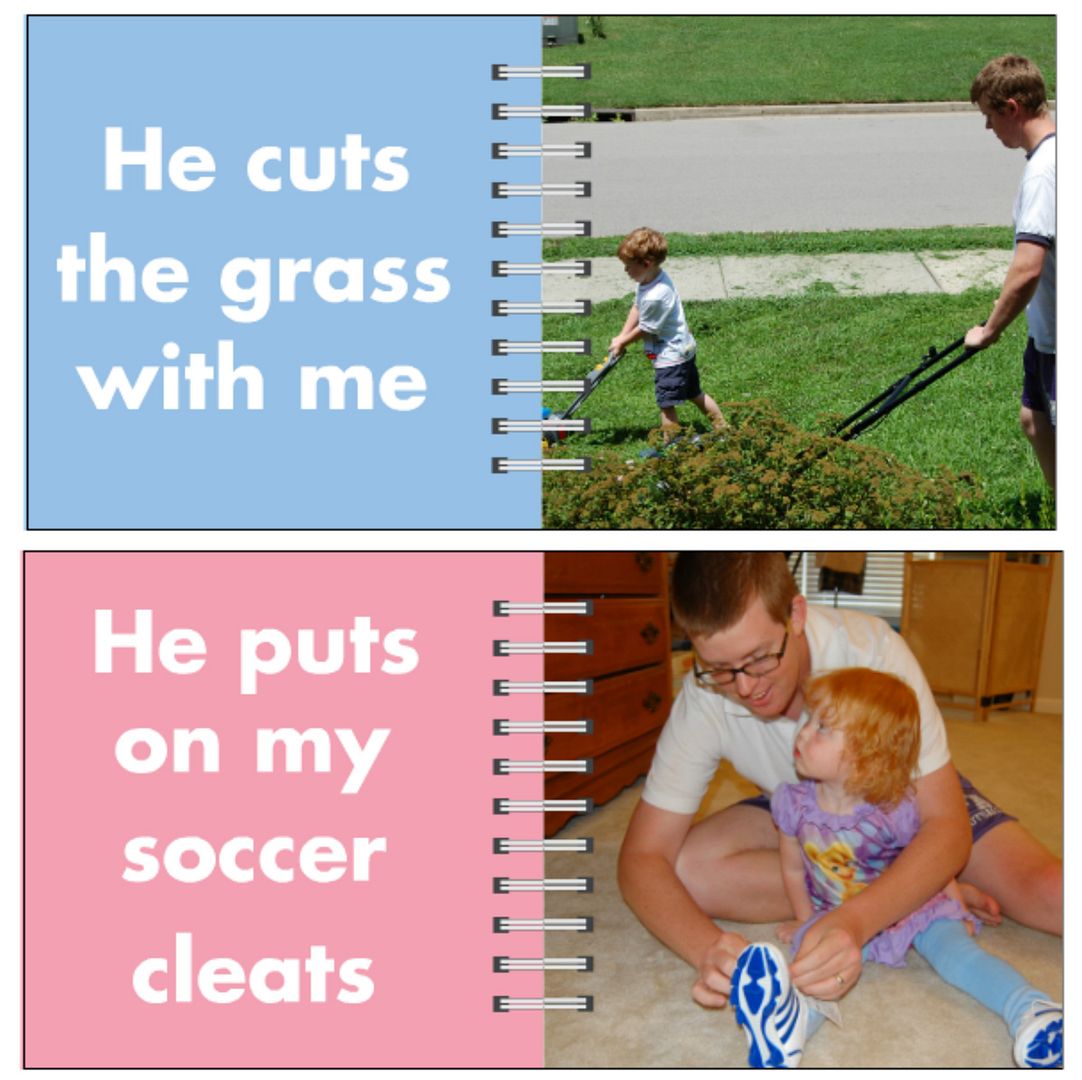 Each Pinhole Press mini photo book holds 13 photos, so ask your kids to come up with a list of 13 things they love about Dad , then find the pictures that capture them. You can use the snapshots of him actually doing those things with the kids–should you document every waking hour of your lives on your smartphone like so many of us–or take cute photos of your kids holding up drawings that depict these favorite things. (I kind of love that idea.)
You can also create prompts like I know Dad loves me when____ or My dad makes the best____ or  My dad's favorite thing to do is____. The answers, especially from younger kids, can be priceless–and sometimes a bit incriminating. Which, of course, makes this gift that much more fun.
4. Year-to-Year Father's Day Memories Photo Book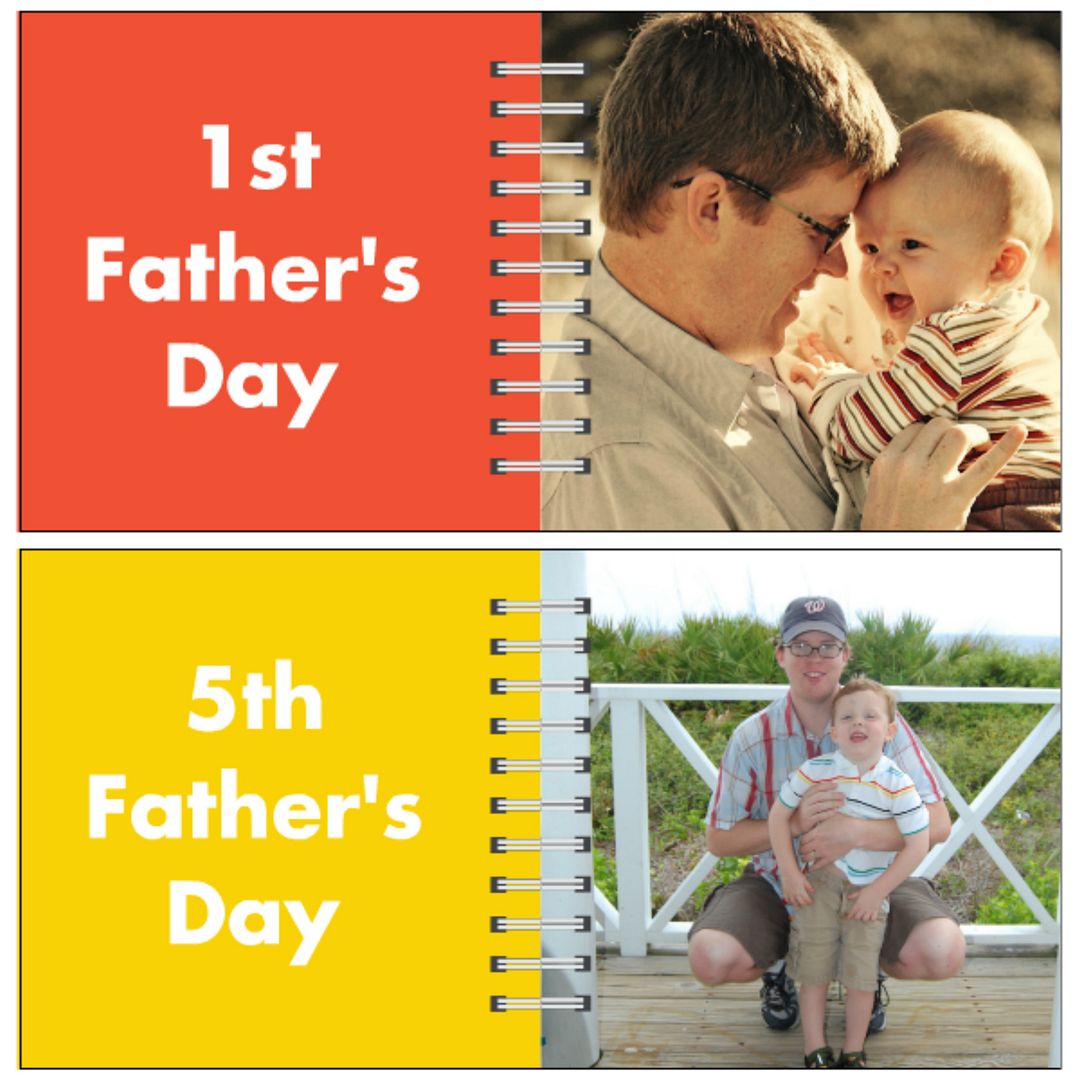 If you're great at documenting every holiday with photos (how bout that Arbor Day celebration!) then you're in great shape to create a book that captures every one of Dad's Father's Days so far. Obviously this is best for grandpas or dads who have been in the dad game for more than a couple of years. But it allows you to show him in pictures just how much he and the kids have changed, from the first Father's Day until now. If your kids are older, you can even jump around; no worries if you only 3 great photos from 2004, a few from 2007, and then they pick up again this decade.
5. My First Year with Daddy Photo Book
On the other hand, if this is Dad's first Father's Day, I have an idea just for you: Create a book that celebrates all the firsts you've experienced with your baby this year. First kiss. First time she spit up all over him. First time to sleep through the night. First smile. Surely your own photo library will spark the captions and give you ideas you may not have even considered from sweet to silly to sentimental.
The first year as new parents is just so awesome and terrifying all at once, it can be a truly beautiful way to celebrate that first Father's Day, and give Dad some photographic evidence that so far, you've muddled through it all together.
Order your mini photo book from Pinhole Press today and use code CoolMomPicks to save 15% off your photo gift order through Father's Day, June 15, 2014.
Congrats to $200 gift card winner Meagan C!