Cookie cutters have come a long way since I was a kid and we could choose between Jelly Jar and Lopsided Heart. Thanks to 3D printers, we can now have our cookies cut like charcuterie diagrams, our favorite literary characters, three-dimensional gems, or, well, basically anything your lopsided heart can hope for.
Printmeneer is shop printing out 3D cookie cutters in the Netherlands. It  grew from the shop owner's frustration at not being able to find a miter cookie cutter for Dutch cookies to celebrate Sinterklaas at Christmas. Now thanks to the wonders of 3D printing technology and a little creativity, you can cut your cookies or fondant into ampersands, origami foxes, Alice in Wonderland characters, pregnant ladies, typography fonts, anchors, cars, mustaches, geometric shapes, and… you know what? You'll just have to scroll through, because this list is going to be very, very long.
Let's just say you'll get some great ideas that go beyond gingerbread.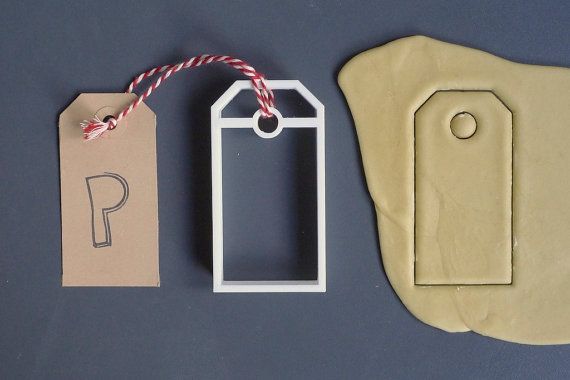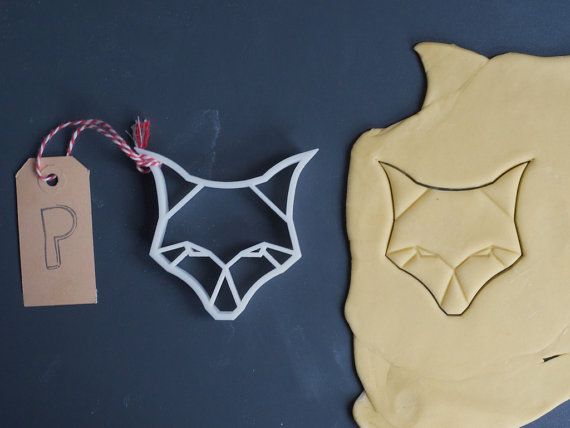 I especially love the gift tag shapes, which would make adorable party favors but they're all pretty awesome. Each one is 3D-printed in white biodegradable plastic and ranges from $6 to $10, depending on size. They do custom orders, too. Bachelorette party favors perhaps?
Find oodles of unusual cookie cutters at Printmeneer on Etsy.