Isn't it so fun to find a designer who does great modern prints for the kids? As in, not snarky ironic sayings or the same puppies/kitties/fishies we tend to see everywhere? Australian organic baby clothes line Sapling Child has always designed some of my new favorites. But shipping from Down Under? Boo.
However this summer they've launched their line in the US, so now we can tote our littlest kiddos around in their adorable onesies, pants, and blankets all at pretty terrific prices.
Sapling Child's designs come in a handful of cute styles. I love the kimono onesie for little girls as well as the super-comfy baby pants. Most of the styles max out at 12 months – they really are baby clothes – but evidently we can expect more kids' clothes up to size 5 in the future. Which I'll happily take.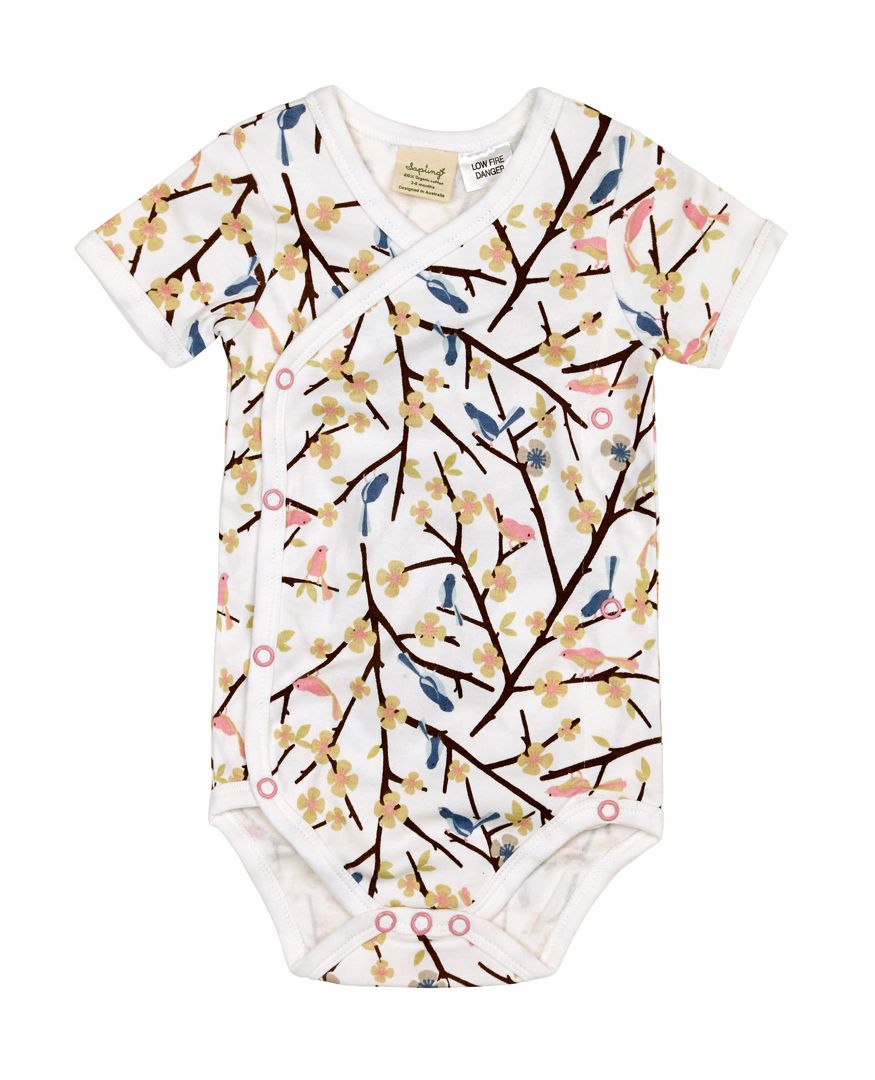 Bird in Tree organic cotton kimono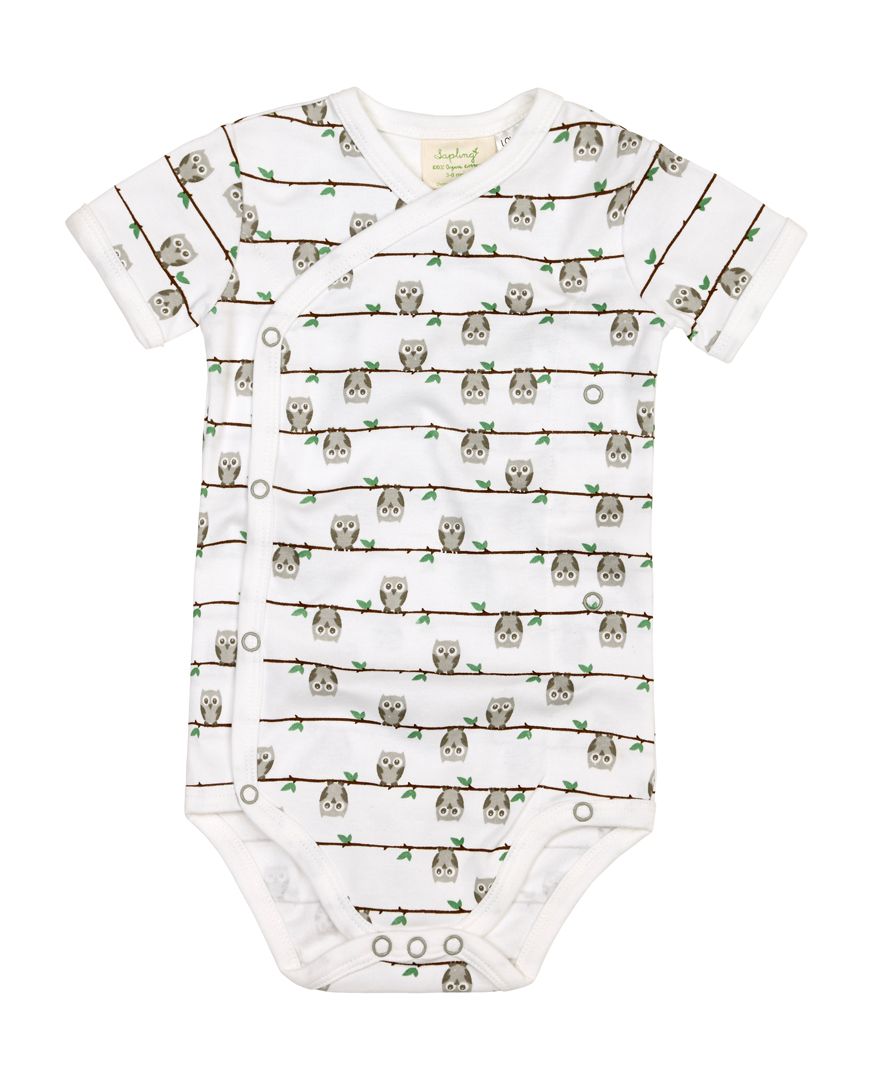 Owl on Branch Kimono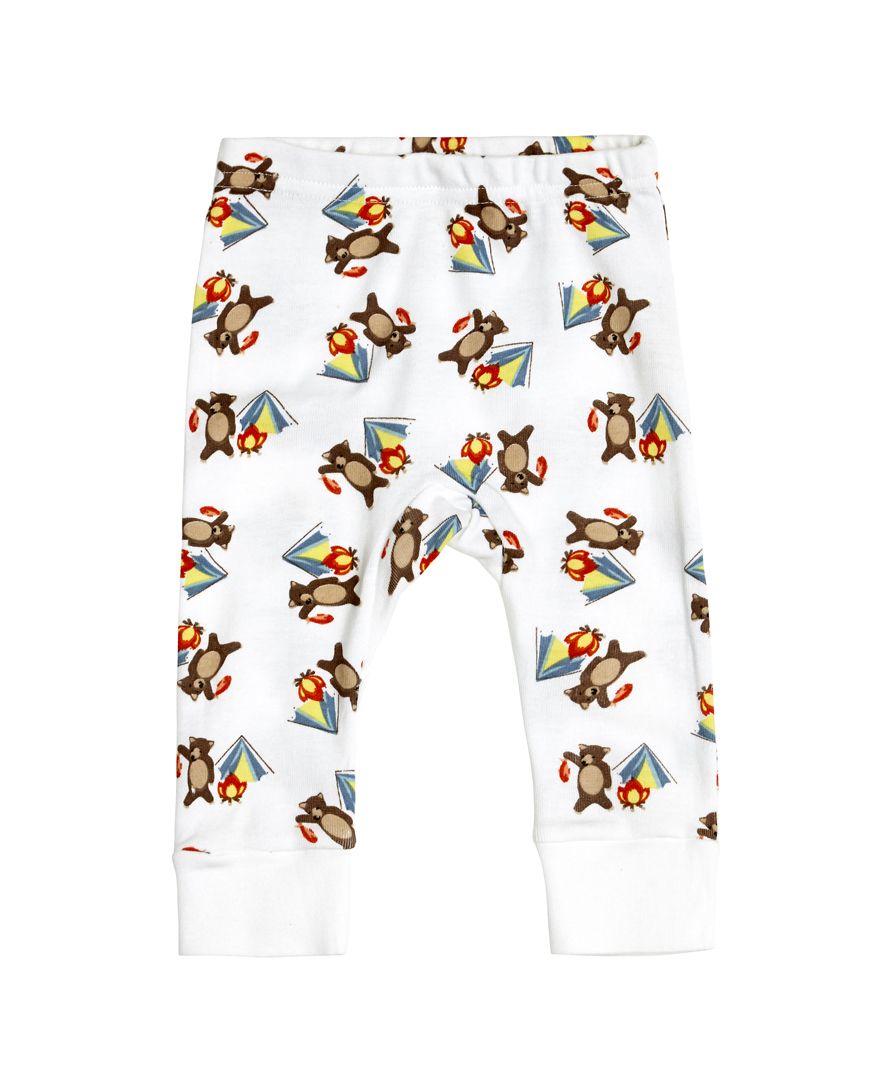 Camping Bear Pants
Flamingo Vine short sleeve bodysuit
Dusty Pink Essential Romper

Captain Ahab organic cotton baby romper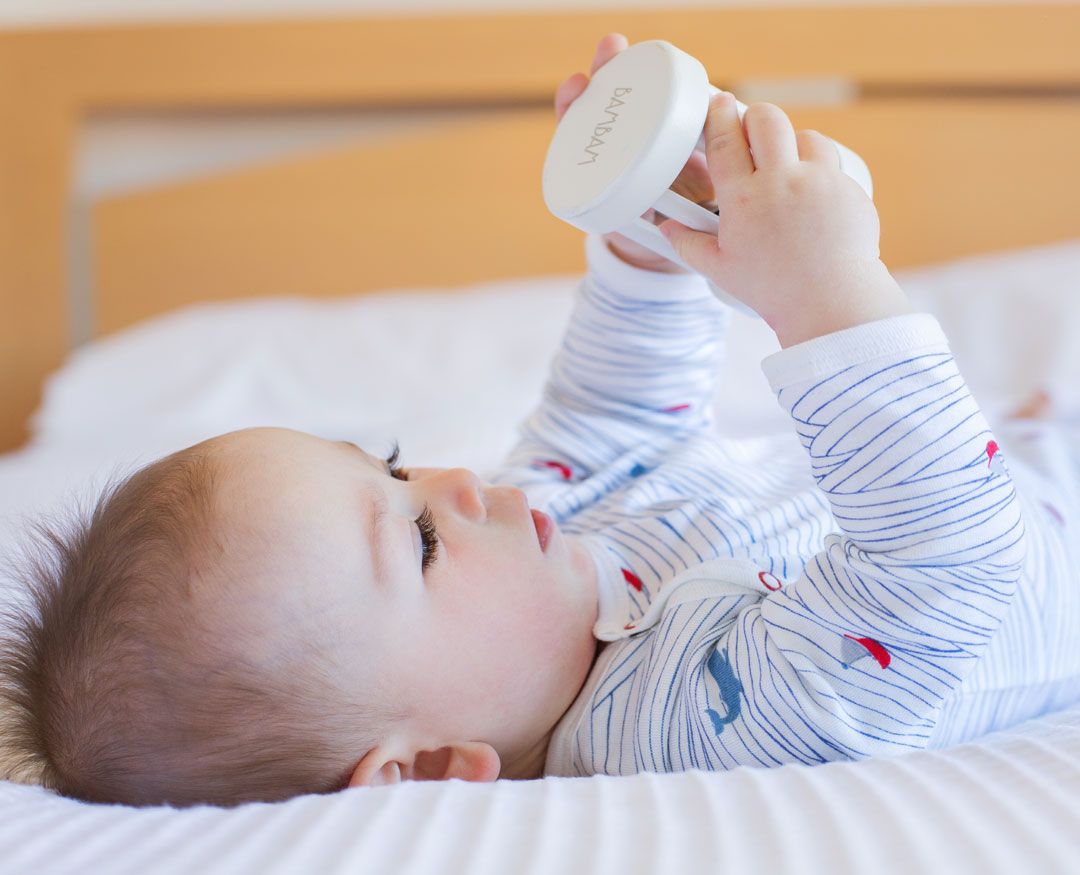 Sapling Child's clothes and blankets are all 100% organic, from their cotton fabrics right down to the vegetable dyes. And those  fabrics, wow. Thick and super soft, with great finishing.
Aside from the quality, I'm a big fan of the fact every piece is made under fair trade agreements, which makes me rest easy too. It's nice to know Sapling Child treats more than our babies right.
Find the adorable organic cotton baby clothes in boy, girl, and unisex patterns from Sapling Child, or at select boutiques near you.