Hot dogs are a simple pleasure, I know, but even the classics can use a little jazzing up sometimes. Not that there's anything wrong with yellow mustard (okay, there kind of is, but still…) but I suggest you ditch it for a moment and kick the grilling up a notch. You may never go back again. Hope you enjoy these six creative hot dog recipes, all the perfect kind of fun for your summer dinner table.
I've been seeing a lot of Asian-fusion hot dogs on menus lately and, having tried a few, I can tell you that this trend is a good thing. Try making your own—like these gorgeous Bahn Mi Hot Dogs from My Name is Yeh (top and above photo)—and let me know if you agree. I'm already guessing yes.
The Crave Gallery also has a Bahn Mi dog, along with three other gourmet hot dog recipes including a Buffalo Chicken Dog, Mexican Dog and Beerwurst Dog. All four look delicious and building them is simple enough that you can put out a spread and let folks decide what they want. (In fact, that Mexican Dog is like a fajita in a hot dog bun.) It's impossible to go wrong with a make-your-own hot dog bar, especially with kids.
If you like your dogs spicy, these Firecracker Hot Dogs from Boulder Locavore are for you. Hot dogs with Pepper Jack, sweet sautéed onions and crunchy, deep fried Jalapeños? Save me two.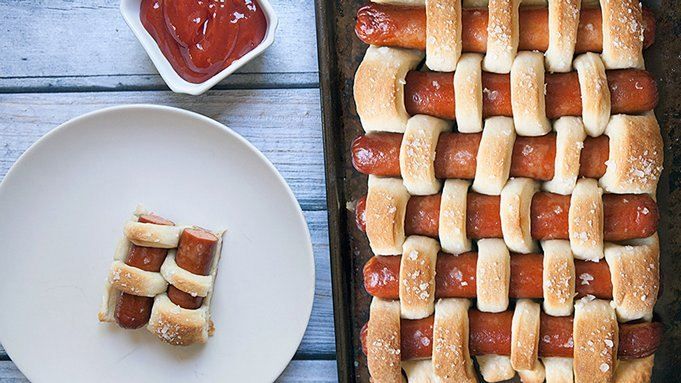 These Pretzel Woven Hot Dogs spied on Tablespoon may not be particularly adventurous, but they sure do look amazing, right? Dare I say, elegant? (You know, for hot dogs.) Plus, there is no way that hot dogs and pretzel dough together don't add up to delicious. Don't let the mention of dough scare you; this recipe calls for an all-natural, store-bought version which keeps things simple.
I am a sucker for a straight up Chicago-style hot dog. Making these delicious dogs doesn't require a recipe as much as a breakdown of how to put one together, which I have done for you on my site, One Hungry Mama. Grab the right ingredients, combine them all in a super soft bun, give thanks to Chicago, and enjoy.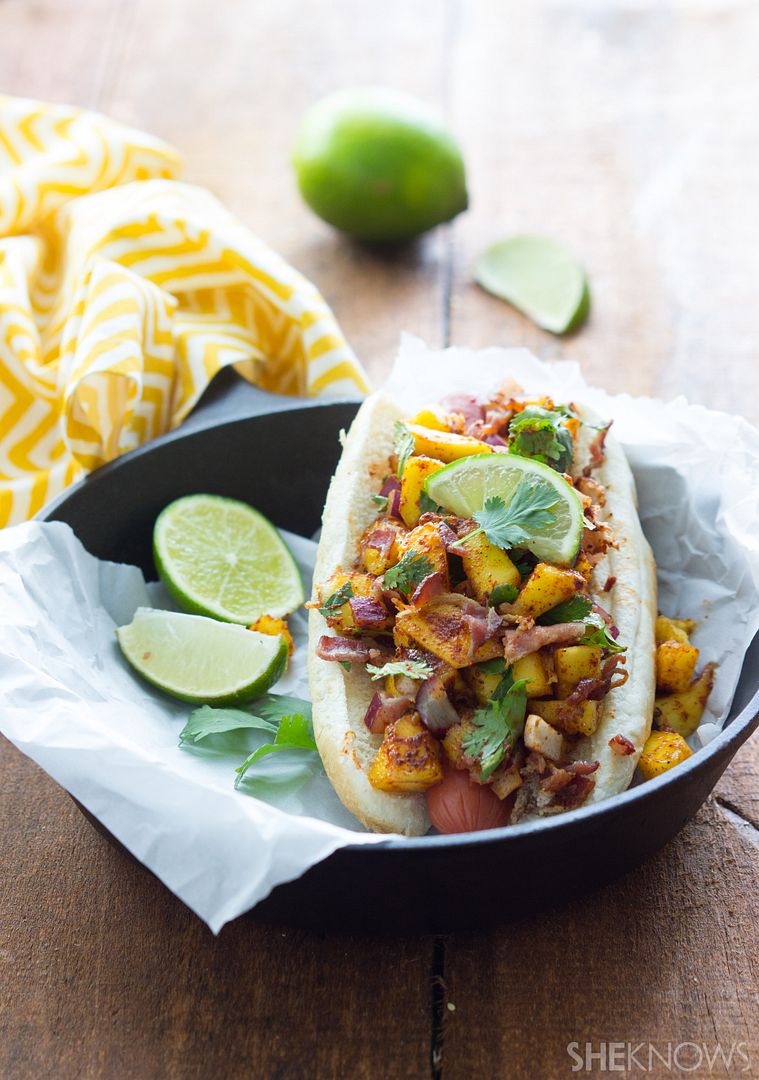 For the hot dog pièce de resistance, I think I'm going to have to go with the Mango Bacon Salsa-Covered Hot Dogs recipe on SheKnows. The tart sweetness of mango, the salt of bacon, and hot-off-the-grill dogs? A mouthwatering summertime dinner combination, for sure.