When you combine cross-stitch, geekery, and the alphabet, you get crafty projects cute enough to hang on Dolores Umbridge's wall, right next to all those kitten plates. We L-O-V-E these patterns from Amazing Cross Stitch on Etsy, which have captured all of our favorite characters from pop culture phenoms like Star Wars, Harry Potter, Game of Thrones, and more.
Pick your favorite characters and check out the Alphabets section of the store. Patterns starring superheroes, books, movies, Star Trek, Muppets, and more are available for affordable instant download. There is a character to match each letter of the alphabet. It's a great DIY gift for you crafty geeks, not to mention a fun wall-hanging for any hipster nursery. Even ol' Voldy's pretty cute, at least in grid form.
Plus, once you have the full pattern, it would be easy to spell out a child's name using just the letters you need.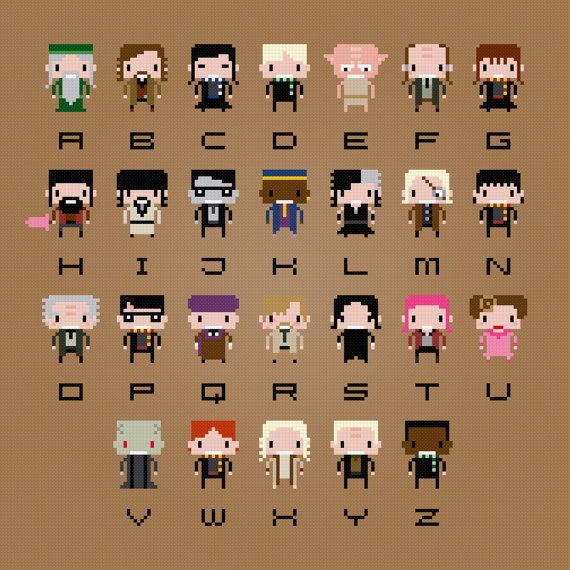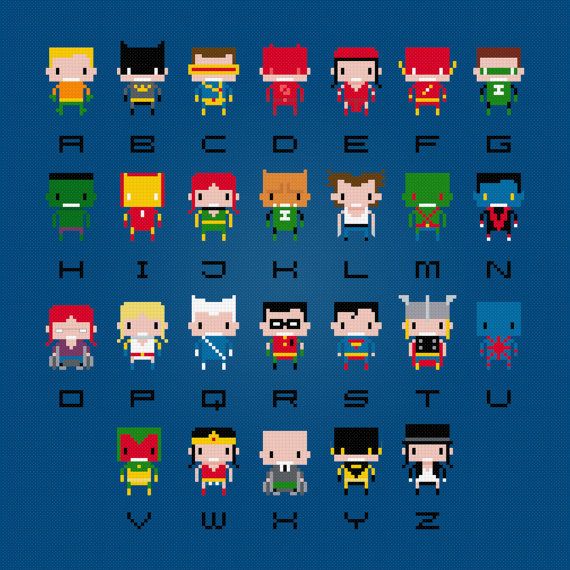 For a bite-sized project, or something that goes beyond ABC art, the shop also has some geekily adorable, simpler patterns. It's hard to even pick a favorite, there are so many.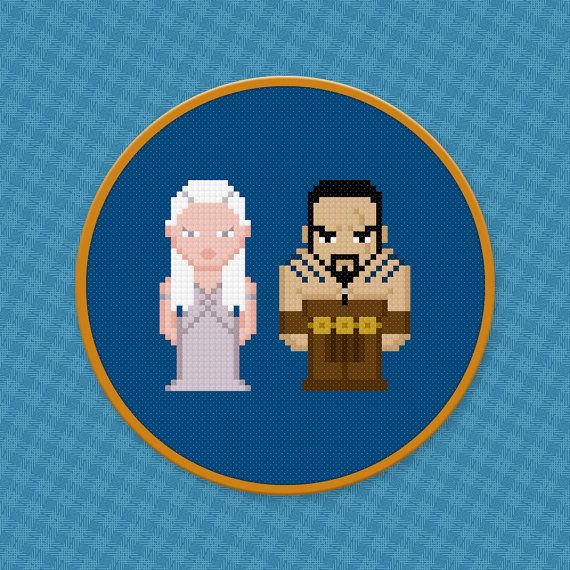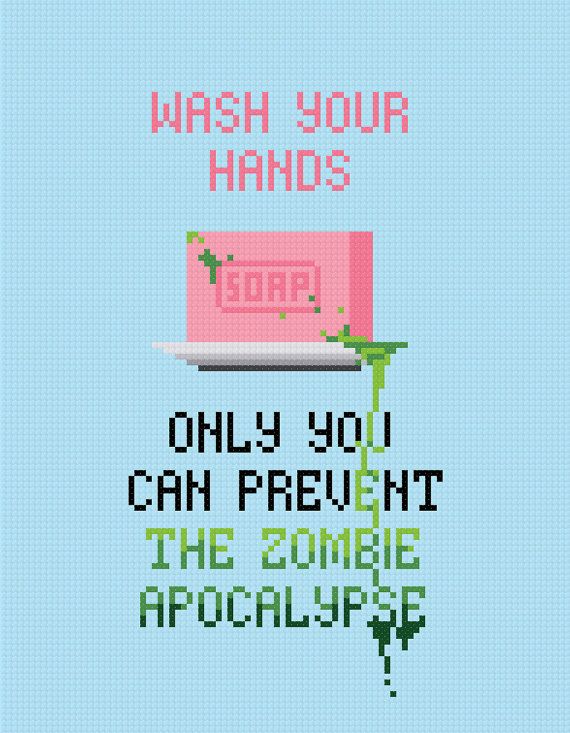 Psst…if you're not a cross-stitcher, hide the Frozen pattern from your kids or prepare to be roped into making it.
Buy downloadable patterns for geeky cross stitch alphabets and more from Amazing Cross Stitch. And for more cool cross stitch patterns from Pop Culture with a slightly different look, check out our post on Wee Little Stitches.