Though hard to find, it turns out that great dairy-free ice cream is not a culinary unicorn. It is possible! It is real! And when you find the one that satisfies you, you'll want the ice cream recipe on hand all year long. Because even dairy-free folks know that ice cream isn't just for summer.
And I know first-hand; I spent a year feeding one of my boys a dairy-free diet and the big surprise for this cheese-loving mama is that it became pretty easy. There were foods that he missed, like cheese and yogurt, but with so many great dairy-free meal options, we got used to skipping dairy all together. Except for ice cream. So he're are five terrific dairy-free ice cream recipes I hope you enjoy too. The unicorn is real.
I always like to start simple and since lemon is one of my favorite flavors for anything, this No Churn Dairy-Free Lemon Ice Cream (above) from Healthy Delicious is up first. All you need are three ingredients and some time to cook down coconut milk. And just like that, you've got a refreshing lemon ice cream, hold the cream.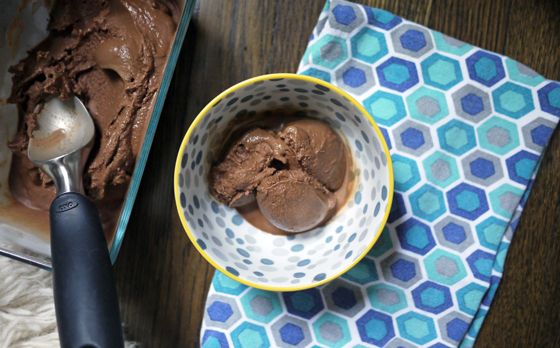 I know. I skipped over chocolate and vanilla to start with lemon. Sacrilege to many, so allow me to make penance with this Dairy-Free Chocolate Ice Cream from my own site, One Hungry Mama. I worked hard to develop this recipe for my son and nothing makes him happier. The texture is soft, but the taste is spot on, if I do say so myself, and it's the price for keeping this recipe super easy. I needed it that way since I knew I'd be making this all of the time.
If you want to get serious about dairy-free ice cream, you have to check out this awesome post on how to make dairy-free ice cream at Tasty Yummies. The tutorial was written with input from Kelly Brozyna, author of a dairy-free ice cream cookbook, and shares her foolproof method which can be adapted for a thousand million flavors. Really, that many. Check it and see.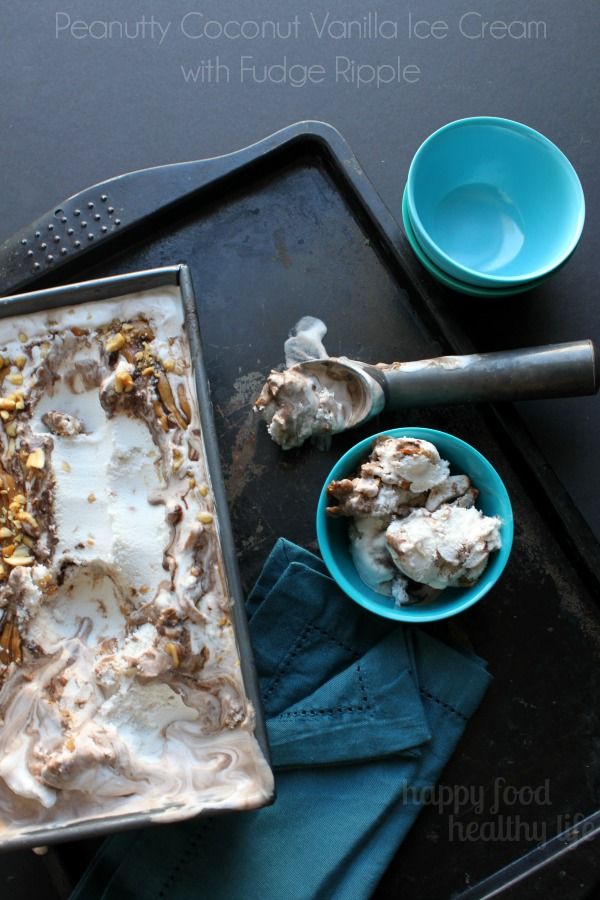 This Peanutty Coconut Vanilla Dairy-Free Ice Cream with Fudge Ripple from Happy Food, Healthy Life is the result of a lot of recipe testing that finally yielded a true vanilla flavored ice cream loaded with peanut butter, peanuts, and fudge. You can make this vanilla ice cream base and use different mix ins—the possibilities are endless—but the three in this recipe sound like a perfect trifecta to me.
Most dairy-free ice cream is made with coconut milk, but there's another way to go. It turns out that pureeing frozen banana pieces will yield a frozen treat remarkably similar to ice cream. You know, considering that it's just banana. Though it technically isn't ice cream, it is dairy-free and delicious, so why not? I've seen banana "ice cream" turned into every flavor imaginable, but this Two Ingredient Strawberry Dairy-Free Ice Cream at My Fussy Eater seems just right. It's not too plain, but keeps it simple with the classic strawberry and banana flavor combo.
Similarly, if you haven't checked out the One Ingredient Ice Cream that's been all the buzz this year, it's definitely worth a look. Spoiler: bananas.

Not down with making your own dairy-free ice cream? You don't have to.  Thanks to brands like Steve's Ice Cream, it's getting easier to find great, store-bought dairy-free ice cream. In fact, Steve's dairy-free ice cream line is so delicious (especially that Chocolate Salty Caramel), it fooled our cheese-loving, ice cream-indulging editor, Liz. And, believe me, she isn't easy to fool. I know.