Changing your child's room from an infant's nursery to a kid's functional bedroom doesn't have to be a long (and expensive) project for modern style-and-design conscious parents. In fact, Cool Mom Picks' favorite P'kolino's new Little Modern Collection has enough kids' furniture pieces to help you outfit an entire room easier than it takes to get a squirmy toddler into footsie pajamas at bedtime.
P'kolino's Little Modern toddler bed is such a nice-looking piece of furniture with clean lines and a neutral color palette that goes with everything. I also appreciate nice touches like built-in handrails to keep kids tucked in safely and the hidden storage space at the bottom of the bed, though you may want to peek in there every now and then to see what treasures they've hidden.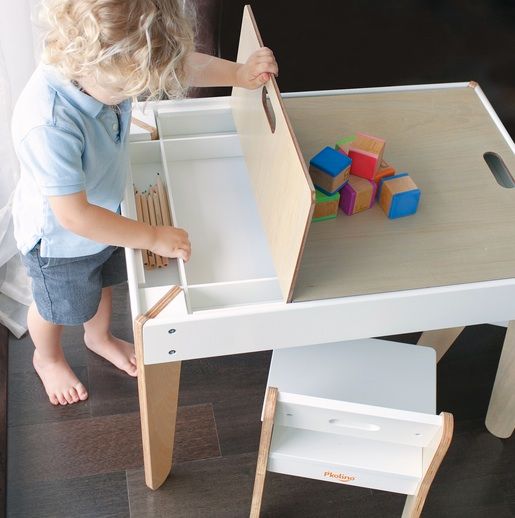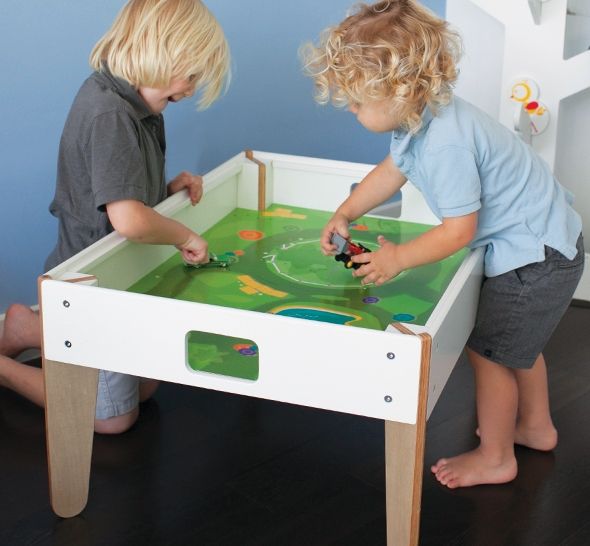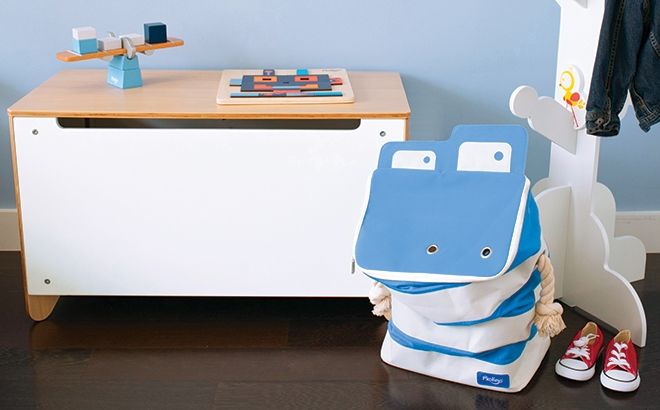 And since a bed alone does not make a bedroom, P'kolino has other useful pieces in the collection like the Little Modern table and chairs with a reversible top with a chalkboard on one side for art time. And their toddler-height activity table tucks a bright street scene under the reversible table top for loads of car-driving time.
They've also thought about where to put all of those very important things toddlers accumulate. A coordinating toy chest and clothes tree is just the right height for little ones to hang up their own jackets and hats. Dare to dream, right?
P'kolino's new Little Modern Collection is available at their website and at our affiliate Amazon.
For more kids' furniture recommendations, visit our archives.