At a recent family brunch with Cool Mom Picks, Cool Mom Tech and LiveHealth Online, an awesome new service that gives you immediate access to board-certified doctors from home, I was reminded that cooking with kids is an awesome opportunity to go beyond chocolate chip cookies. And that they're more likely to try what you make if they've helped. I watched my son and a slew of other kids make—and eat!—these three healthy snack recipes, and may have stolen a few bites for myself. I wasn't alone: I watched all of the other parents sneak bites, too. These snacks are that good.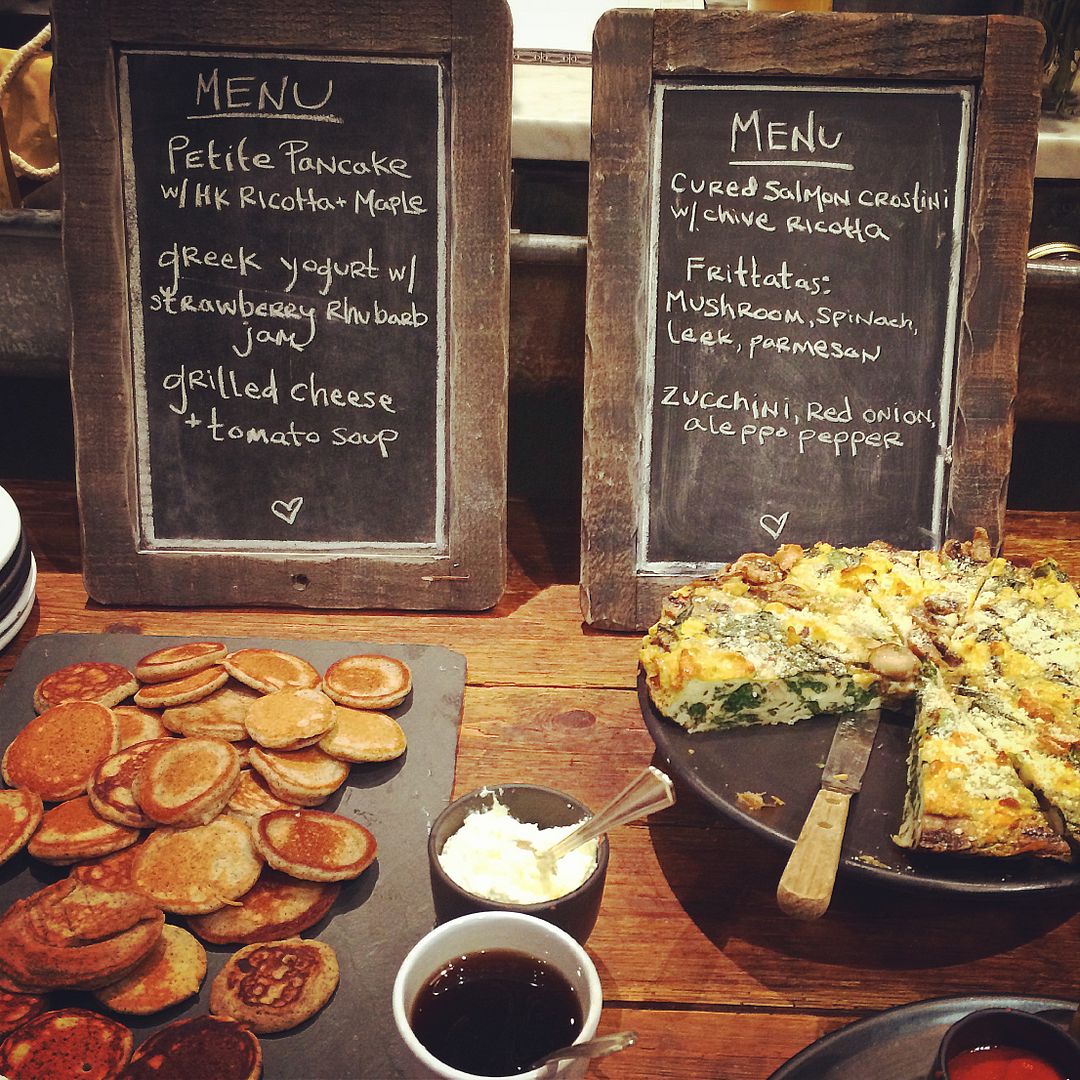 The Cool Mom Picks and LiveHealth Online family brunch took place at Haven's Kitchen, an awesome recreational cooking school/event space/cafe in New York City. It's hard not to get excited about wholesome eating the minute you step into Haven's Kitchen because, above all, the food is delectable. Every city should be lucky enough to have this kind of hang out.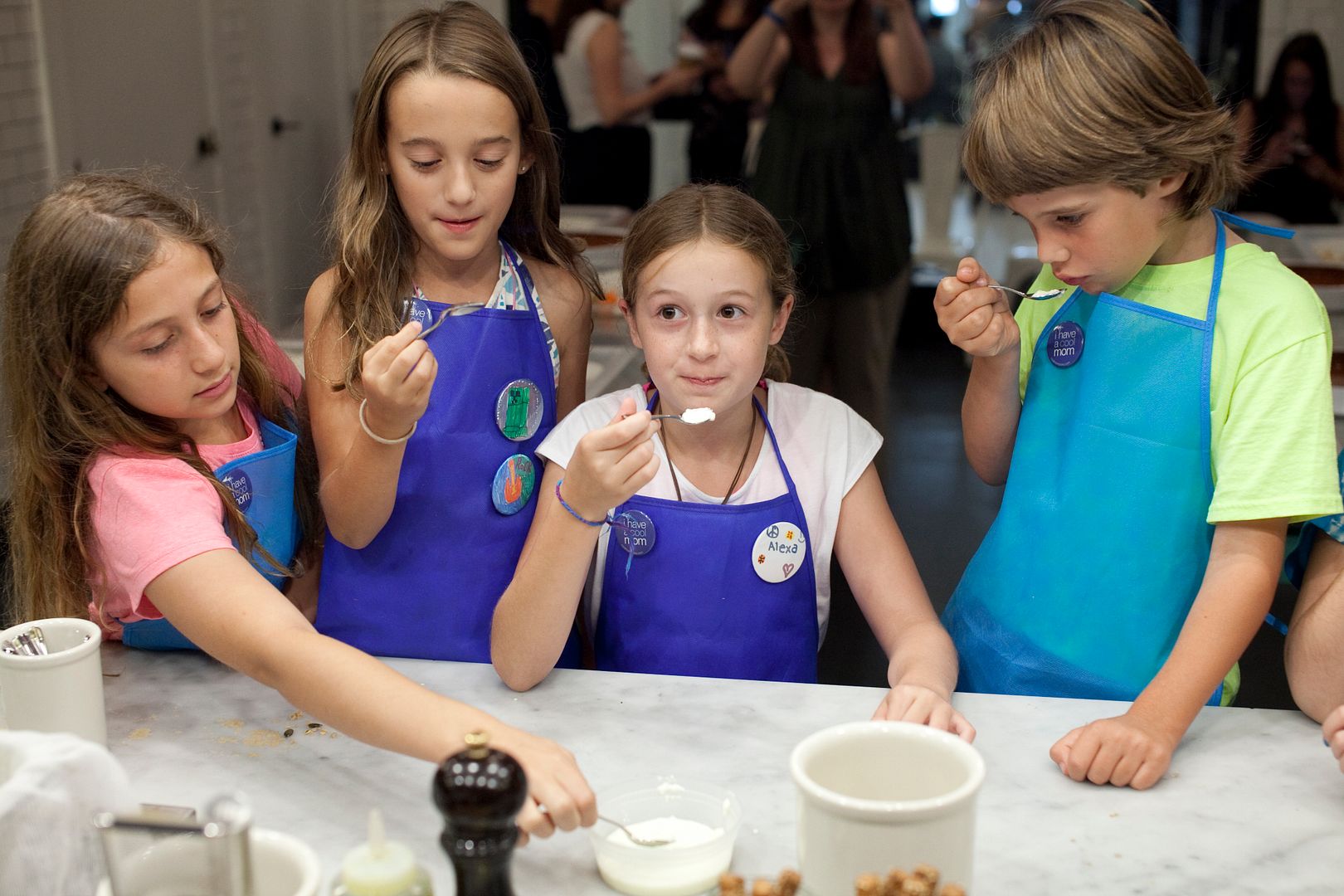 While the parents watched, Haven's Kitchen Executive Chef David led a kids' cooking class where they made Ricotta Chocolate Pudding, Yogurt Parfaits with Homemade Granola, and Summer Rolls, tasting everything along the way. The verdict across the board—even for the veggie-packed Summer Rolls—was that these recipes are keepers. And given how easy they are for kids to help make, I can't argue. Okay, and maybe I just want to eat them all again, too.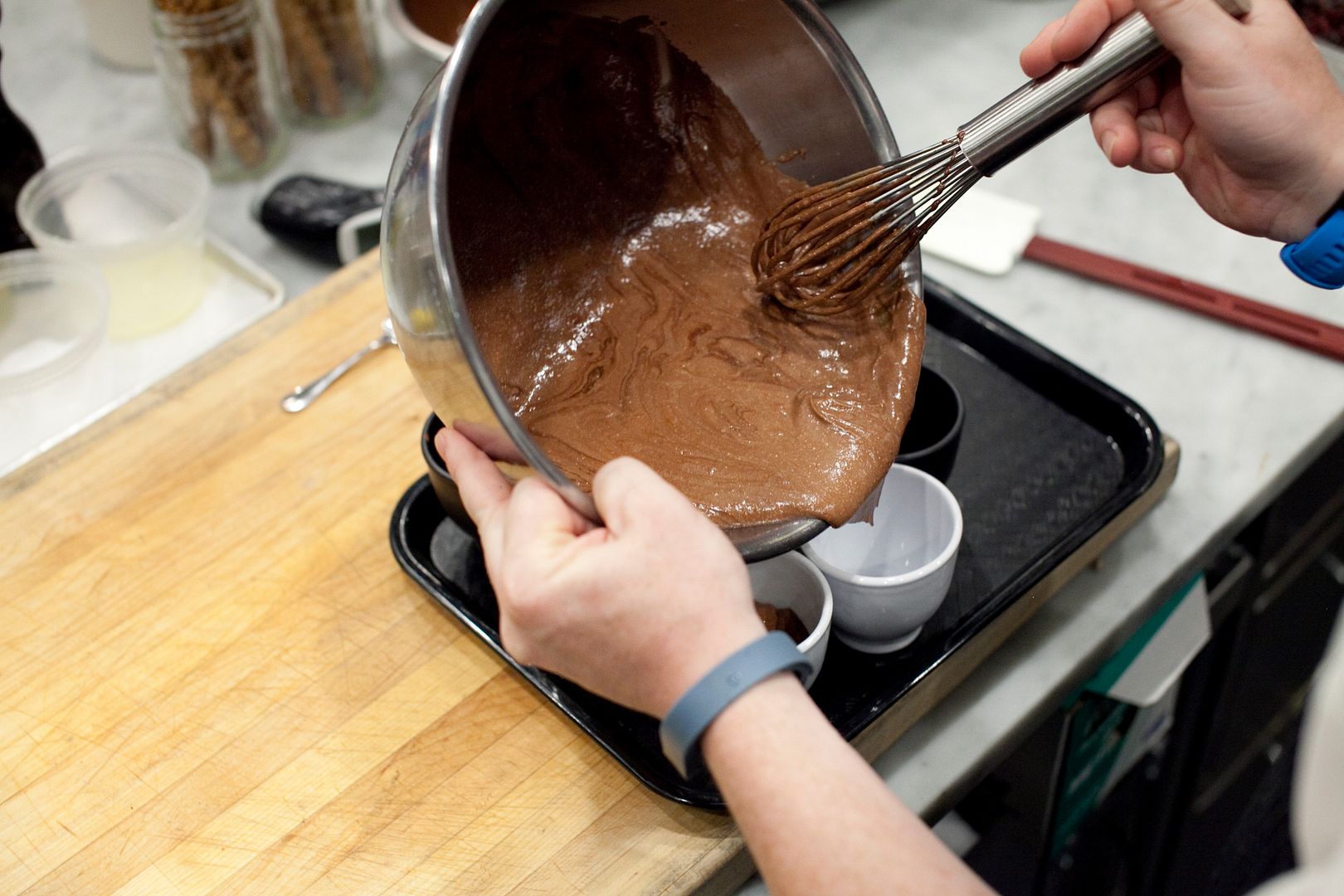 Ricotta Chocolate Pudding
Serve with pretzel sticks
For homemade ricotta:
1/2 quart milk
1/2 quart heavy cream
Juice from 1 lemon
Salt
For the pudding:
1 cup of semi-sweet chocolate chips
1. Combine the milk and cream in a pot set over medium heat. Bring to approximately 160-180F, just until the liquid starts to let off steam just before it comes to a boil. Remove from heat and, using a slotted spoon, stir in the lemon juice. Let the mixture sit for 10 minutes, undisturbed, allowing the curds to form. Slowly strain the milk mixture over a cheesecloth and season with salt. Allow the curds to sit in the cheesecloth and drain until it takes on your desired consistency; this is your fresh ricotta cheese! Scoop the cheese from the cheesecloth and refrigerate it to set.
2. Once the ricotta has chilled slightly, melt the chocolate in a double boiler set over boiling water (this can also be done in the microwave). Whisk melted chocolate into the ricotta until combined. Enjoy warm or chilled. Serve with pretzel sticks.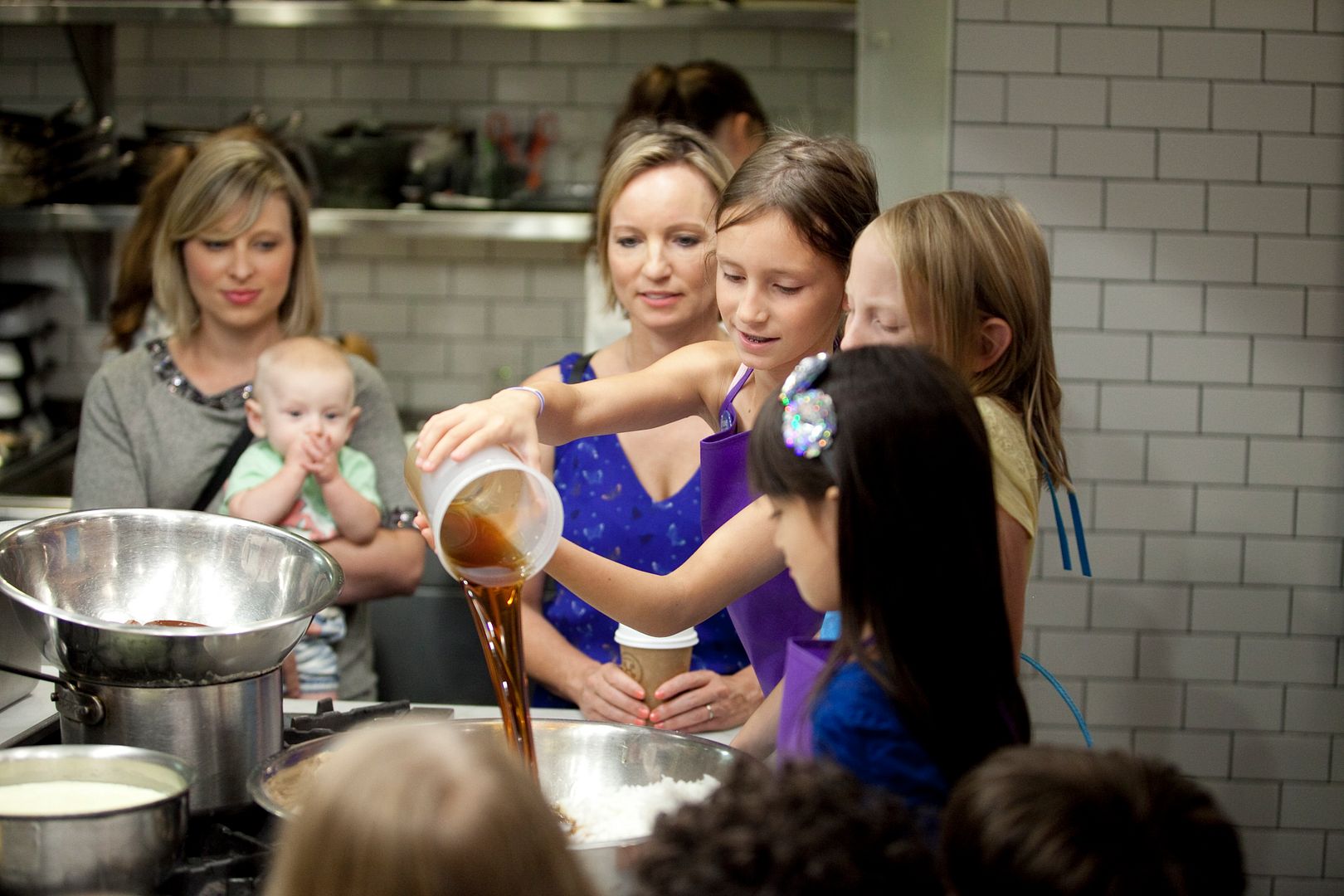 Homemade Granola with Dried Fruit
Serve as part of a yogurt parfait
For the granola
300 grams (about 1 1/4 cup) rolled oats
115 grams (about 1/2 cup) pumpkin seeds
115 grams (about 1/2 cup) sunflower seeds
65 grams (about 1/4 cup) sesame seeds
60 grams (about 1/4 cup) coconut chips
95 grams (about 1/2 cup) maple syrup
80 grams (about 5 tablespoons) olive oil
80 grams (about 5 tablespoons) light brown sugar
8 grams (about 1 1/2 teaspoons) salt
130 grams (about 1/2 cup) dried cherries
For the yogurt parfait
2/3 cup plain yogurt per serving
1. Preheat oven to 325 degrees. In a large bowl, combine all ingredients, except the cherries. Toss to combine well. Spread on a large sheet pan and bake for 12 minutes, stirring every 3-4 minutes.
2. In the meantime, roughly chop the cherries. Once the granola has cooled out of the oven, stir in the cherries.
3. To make yogurt parfaits: Place approximately 1 serving of yogurt in the bottom of a mason jar. Sprinkle with the granola and serve.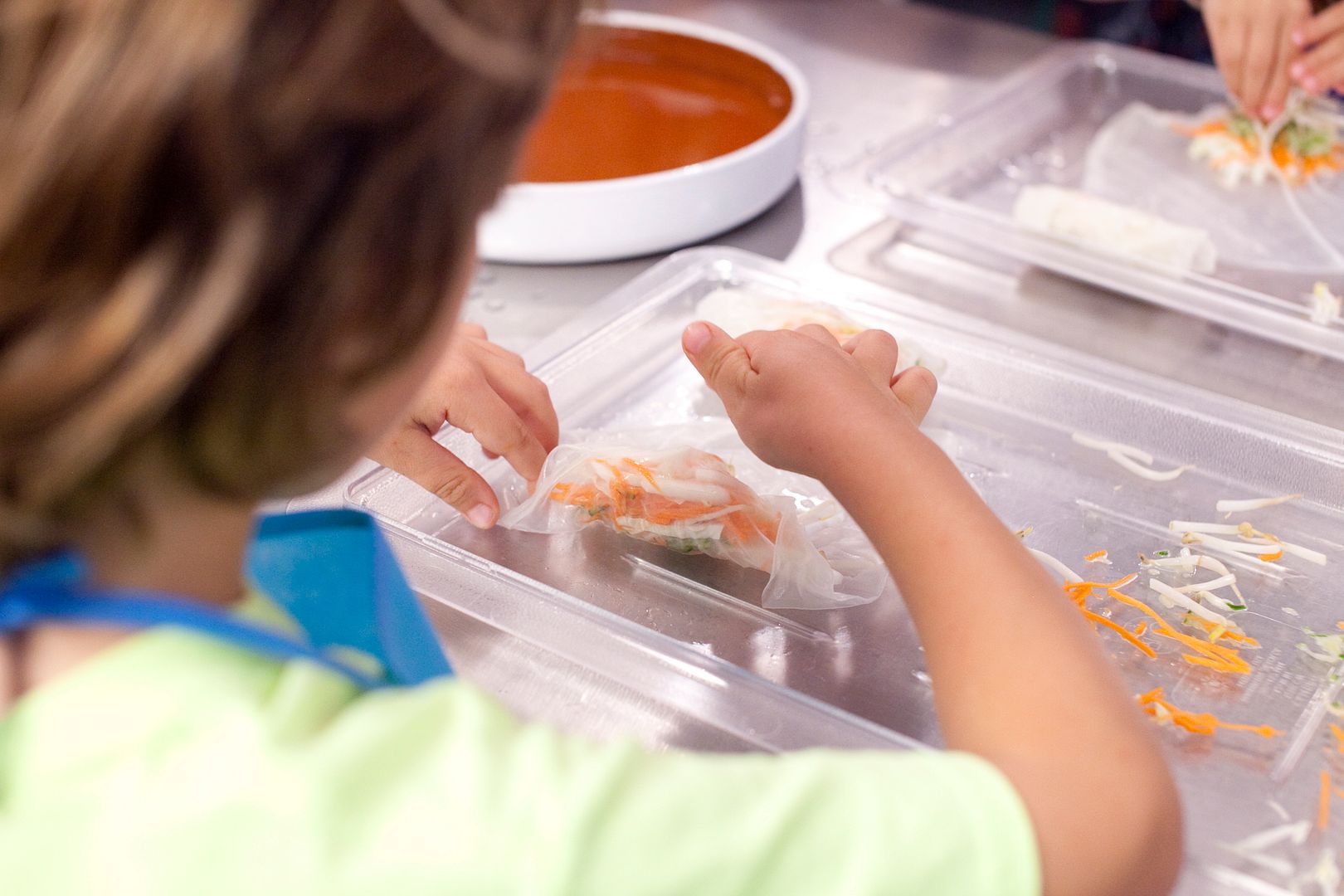 Vegetable Summer Rolls with Hummus Dipping Sauce
For the summer rolls
2 carrots
1 English cucumber
1/4 head Napa cabbage
1 red bell pepper
2 cups bean sprouts
1 bunch cilantro
Rice wrappers
For the hummus dipping sauce:
2 cloves garlic
1 lemon, zest and juice
1/4 cup tahini
3 tablespoons olive oil
1 can of chickpeas, drained and rinsed
Salt
1. To make the summer rolls: Cut all the vegetables into thin matchsticks by cutting them first on a large bias (your knife should be almost parallel to the vegetable), then stack the sliced veggies and cut them again into the matchsticks. When ready to assemble, place the rice wrapper in warm water to soften; this should only take about 30 seconds. Arrange the cut vegetables and herbs near the side closest to you and fold the bottom over. Next, fold in the sides. Then, roll away from you making a tight tube shape.
2. To make the hummus dipping sauce: In a food processor, combine add the garlic, lemon, tahini, and olive oil; pulse until combined. Add the chickpeas and blend until desired consistency. Add salt to season and adjust with more lemon juice if necessary.
For more cooking with kids and other recipes we love, visit our archives.