Meal time with a toddler can feel like a special kind of hell. Aside from picky eating, the real frustrations for me came in when my little eaters managed to throw what seemed like all of their food on the floor. If you're the type of parent who spends countless hours pureeing your own organic yams, then food waste is especially irritating. Then again…it's especially irritating for those of us who put a few Cheerios on a plate and call it a snack. Let's just agree that extra clean-up stinks no matter what.
Enter Adi, the brand new Stay Put Plate that I am so excited to have discovered.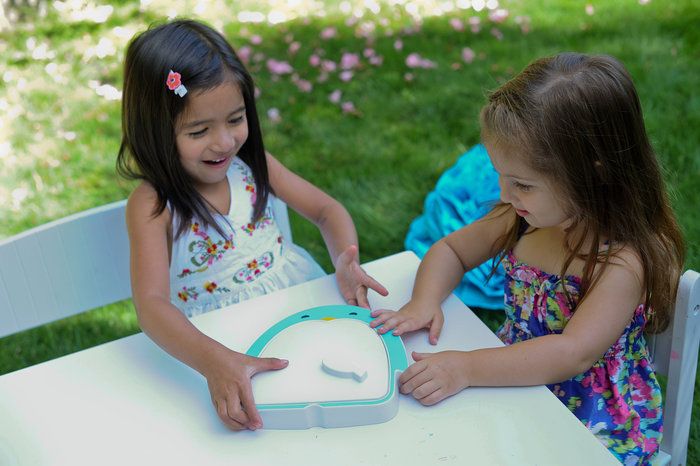 Designed by mom of three Karen Weiss Kart and now a Kickstarter campaign, Adi is not the first toddler plate to use suction cups to keep it affixed to a table. But it's the first to use a special quick release tab on the base of the suction that only grown-up hands can reach, making it pretty rock solid.
Adi also comes with a snap-tight lid, so you can pack up food to go and bring it to a restaurant–where the waitstaff will likely thank you, once they get over the cute little penguin gracing the table (depending how nice the restaurant is). Adi can be tossed into the top rack of the dishwasher if you machine wash your plastics, and it's BPA and pthalate-free which I always appreciate. I only wish I'd had one back when my kids were in their terrible twos.
My next hope: They come out with a version that's a little less cutesy plate for my first grader, who somehow still manages to get half his dinner on the floor instead of in his mouth.
Check out Adi on Kickstarter by October 31 where you can order their cool no-spill, stay-put toddler plate at a reduced price, starting at just a $20 donation. 
Want more cool ideas for toddler dishes? We've got tons for you.