It's picnic weather down South, and we're spending most nights out on the back porch, sipping on some tea and eating dinner with the neighbors. It's idyllic, until the kids start playing frisbee with their plates. I'm not big on plastic dinnerware inside, but when we're dining al fresco you never know what can happen, so I stick with the non-breakable–and preferably non-toxic–variety of kids' cups dishes tableware.
If you're looking for an option beyond melamine but with the same durability and convenience, our family's new favorites are the cool kids' dishes in Lollaland's mealtime set.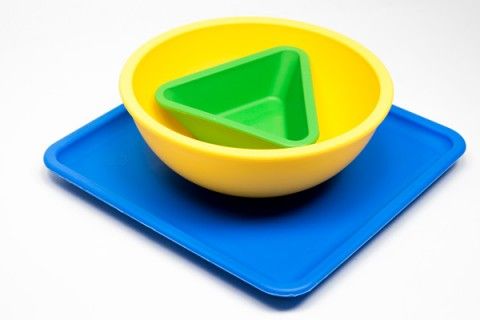 Made in the USA in two vibrant color schemes, the set includes a square dinner plate (which totally blows my kids' minds), a perfectly-sized cereal or soup bowl, and a fun little triangular dipping bowl for sauces or small portions.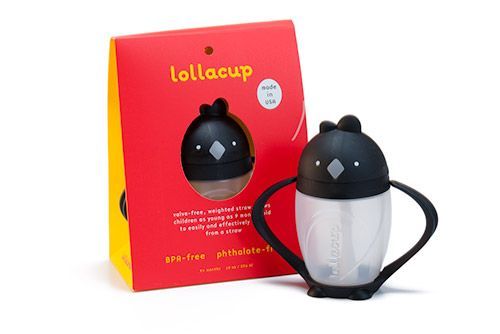 The company also offers a fabulous sippy cup alternative in the Lollacup. While my kids are just passing out of the sippy cup stage, they can't resist its charm. And I do admit, I like the fact that there's no detachable straw to keep up with and the end of the straw is weighted, so they can actually drink everything I put in it. Cups come in orange, pink, blue, green, and really cool black which is so hard to find in anything for kids. Love.
Shop Lollaland's plastic tableware for toddlers and preschoolers on their website or at our Amazon affiliate.