I heart OXO Tot. From their perfectly designed wipes dispenser to their handy freezer storage containers and snack containers, they've singlehandedly made diaper changes and storing baby food much breezier for this mama. So it only makes sense that they are launching two new items in those very categories to make life on-the-go with your toddler a little easier, too.
First up, the new candy-colored OXO Tot Nest Booster Seats. No matter how you feel about your high chair, a booster seat is a must-have for mealtimes at restaurants or at Grandma's. I'm just now moving into the booster seat phase myself so I was thrilled to be able to check this baby out.
The minute I pulled the Nest booster out of its box–no assembly required, by the way–my toddler eagerly jumped in and fit in quite comfortably. Designed for kids nine-months-old up to 50 pounds, the Nest is light and sturdy, and has a non-slip bottom. There are no seams or crevices, so it's super easy to clean, and I can attest that the foam cushion seat is stain-resistant. And for the most enthusiastic of wigglers, the Nest has a three-point adjustable harness to stop them from dangerously climbing out of their seat. In fact, if I had one minor complaint, I wish the straps had slightly more give, but I guess tighter equals safer.
The Nest comes in several fun colors. The green is available in October and the orange, pink and taupe in November.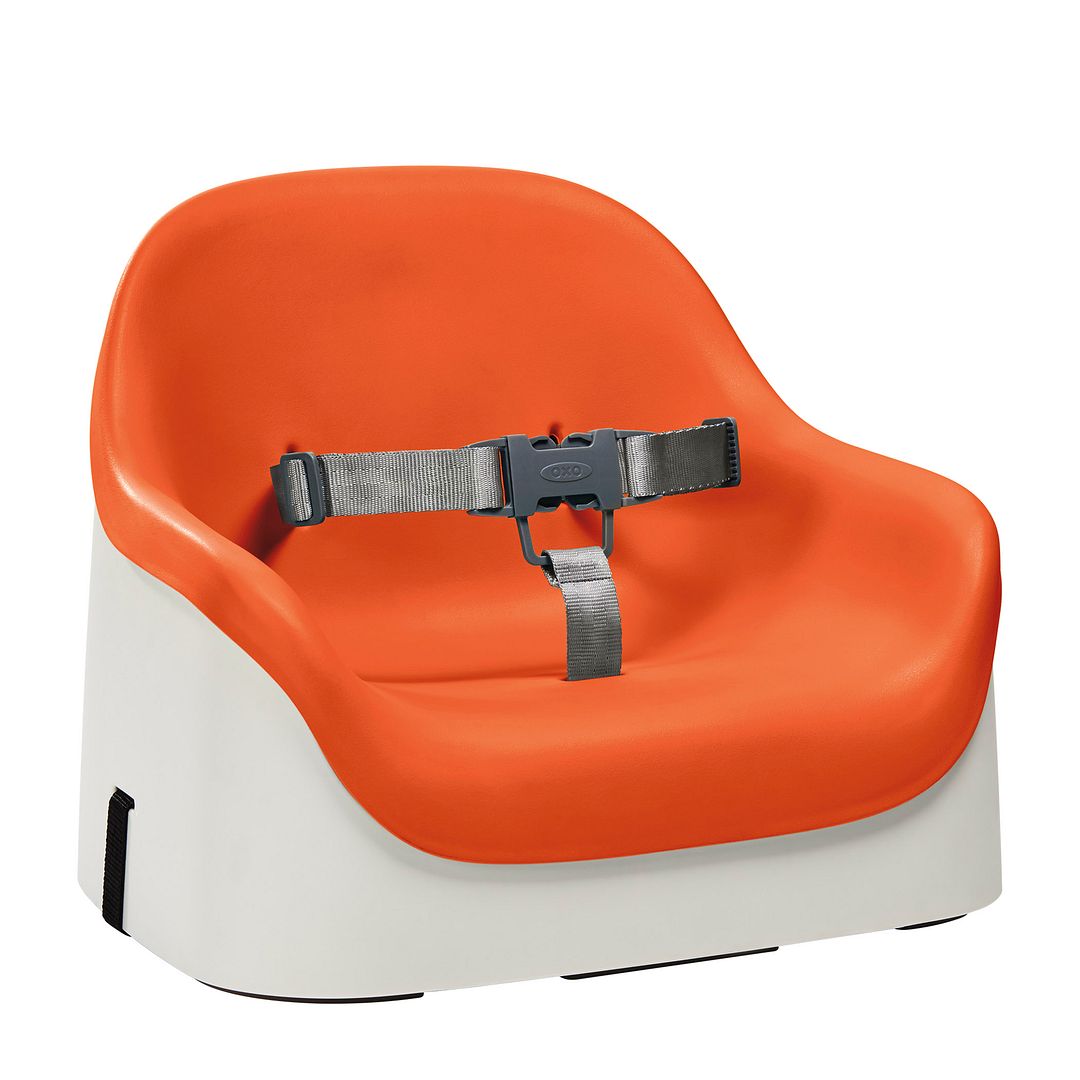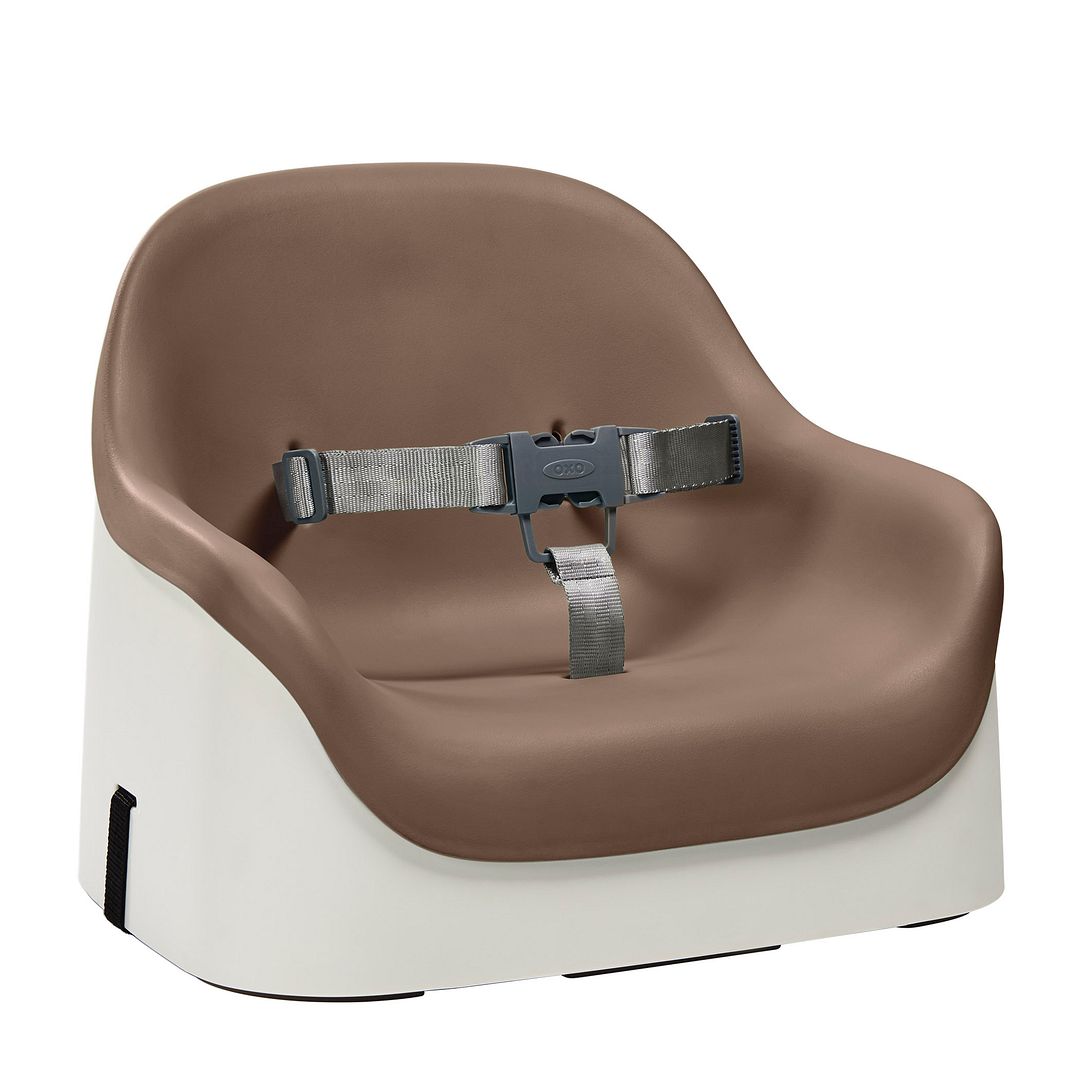 On a completely separate, but I suppose related note, OXO is also launching a 2-in-1 Go Potty seat with a handy travel bag.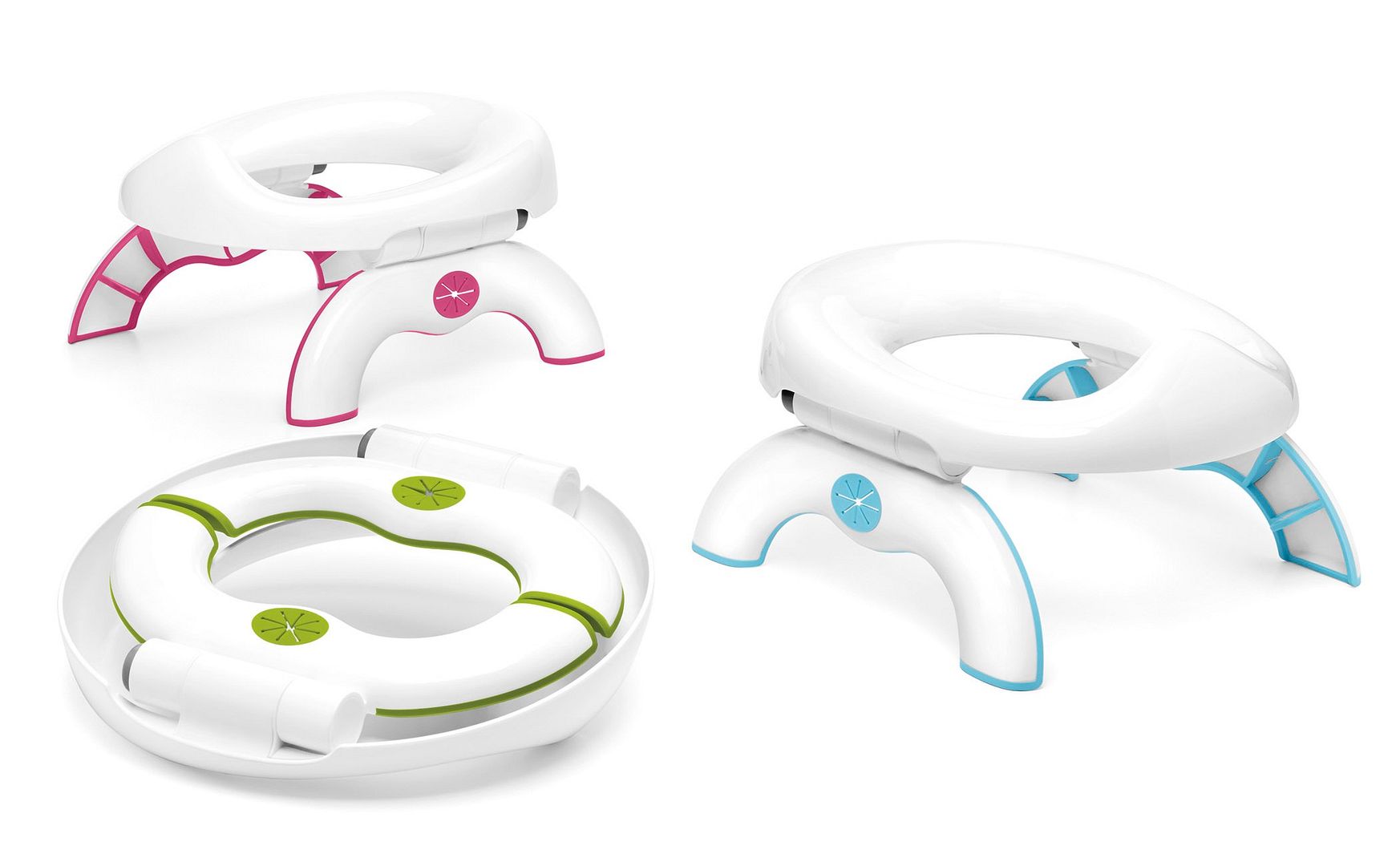 Potty training is something that gives me nightmares and agita (first world problems, I know). My 16-month-old is not quite in the potty training phase, and I'm told I should wait until after the second baby arrives to even bother trying. But I did ask a number of trusted moms who are currently potty training about the Potty seat and they definitely see the value in a toddler port-a-potty (ha).
You obviously can't control when your toddler will have the urge to go, so whether it's in the car or at the park where there may not be a restroom nearby, the 2-in-1 Go Potty seat will allow your little one to relieve himself comfortably. The familiar shape of the seat also supposedly reinforces potty training. All you do is pop out the legs which lock into an elevated seated position, and attach either an OXO disposable liner bag or a regular grocery bag into the colored side grips and your trainee is good to go.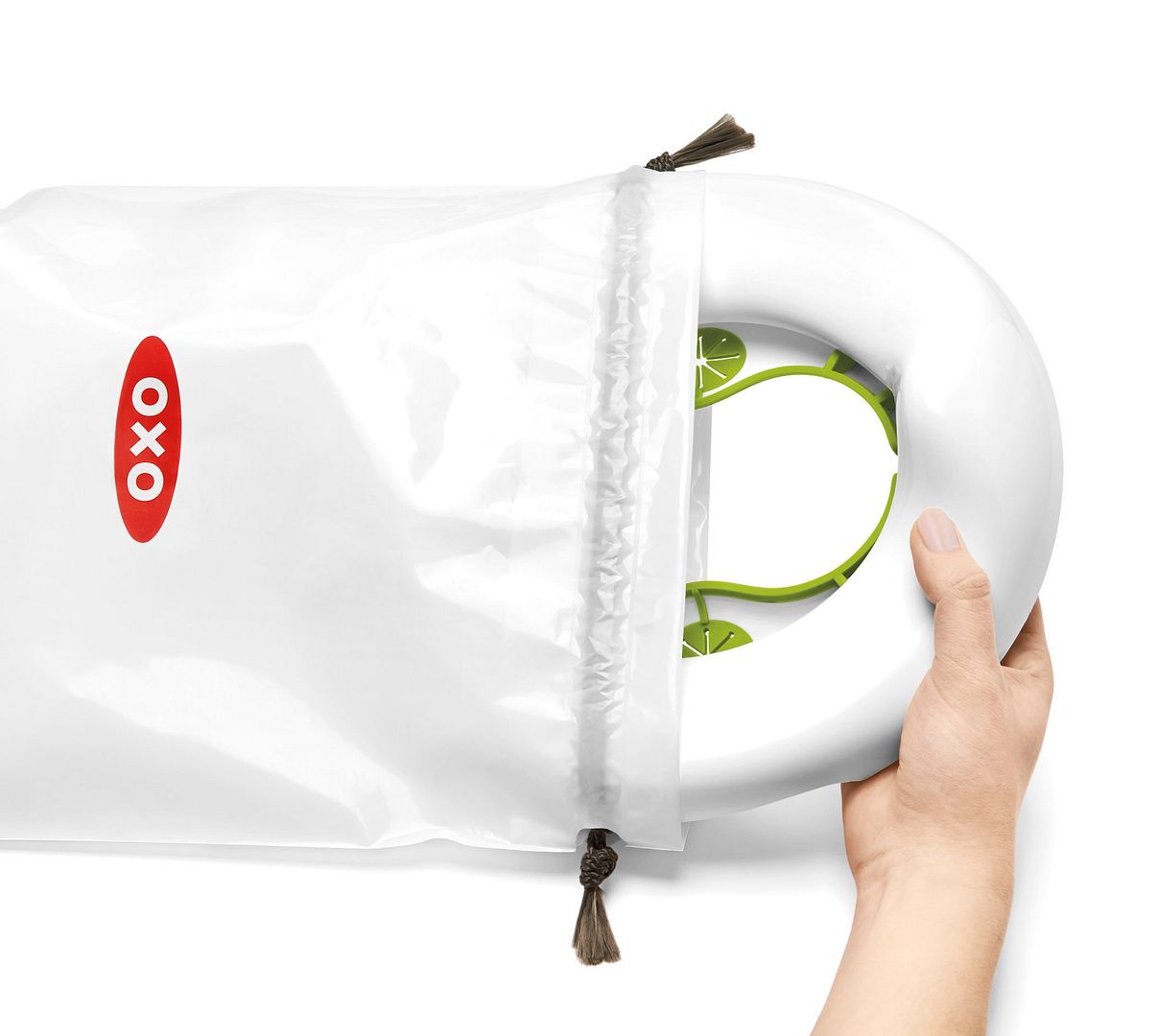 The 2-in-1 Go Potty seat can also be used on a real toilet. The legs pop out so it can sit flat on a toilet seat, and non-slip grips prevent it from sliding. It's easy to wipe down (no cracks or crevices) and there's even a splatter shield for all the little guys out there. It's also reportedly so resilient an adult can sit on the Potty without it collapsing, but we (and OXO) would not recommend you try that at home! The 2-in-1 Go Potty comes with three disposable liner bags with absorbent pads, and a travel bag with additional refills (pictured above) is sold separately.
The OXO Tot Nest Booster Seat and the 2-in-1 Go Potty Seat retails for $54.99 and $19.99, respectively, and is available this month at oxo.com.