In a galaxy far far away before I was foremost a wife and mother, I managed a gallery of handmade artisan crafts and I adored it.  I still miss being surrounded by beautiful handcrafted pieces every day, but sometimes I come across an artist who takes me right back. Right now it's the stunning handmade plywood home accessories at the Ciseal shop on Etsy.
If you're thinking it's time to stash the summery linen pillows and throws back in the closet and get serious for fall, this might be the justification you're looking for.
Ciseal features hand crafted bent plywood furniture and home accessories created in Nicole Hodsdon's Detroit studio. The wavy tablet stands, curved magazine racks and some gorgeous handmade plywood table lamps feature sleek and modern designs, yet with an earthy and easy style that can work for many different decor themes and lifestyles. Even if you've got children.
Hey, they're not glass or porcelain.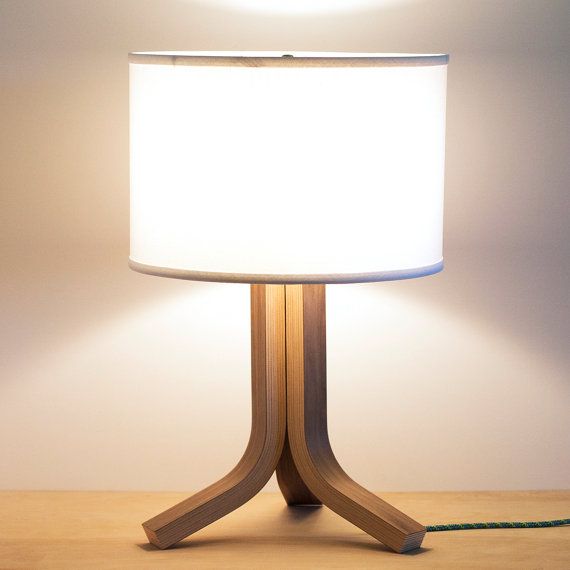 Each piece in the shop is made to order, making your pick truly all yours. If money were no object I would be doing a full decor update here. I'm definitely getting the tablet stand which needs its own feature on Cool Mom Tech, but I badly want to find a place in my apartment for that magazine rack. Oh, and I am seriously coveting the Traverse table lamp. So I guess I want all of it. That doesn't help at all.
Stroll through the Ciseal Etsy shop and see if you find your own groove in their handmade plywood home accessories. Or check our archives for more modern home decor.