I'm all about the function and not the form when it comes to baby bibs, so I'm not usually one to freak out over a cute one. But then I saw the glitter baby bibs from Luna on the Moon, and everything changed. Okay, that may be a bit hyperbolic, but these bibs are so stylish that I'm thinking of buying one, and I don't even have a baby right now.
Kids love glitter, and this mama loves glitter that doesn't get all over my house. But I also love that these bibs cover baby from chin to crotch (or probably knees, when they're sitting down) which means they will actually do their job and keep the strained peas from getting all over their clothes.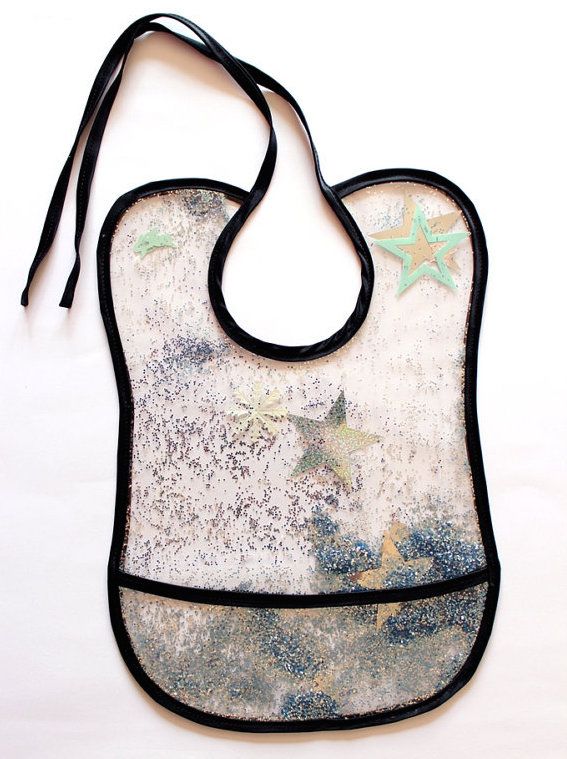 If you're heading out to your holiday parties with kids in tow this year, they'll look so much cuter eating with one of these on than the plain ones I used for my kids. And the clear plastic means you'll actually be able to see that cute outfit they have on underneath.
If you don't see the color scheme you're looking for, designer Kirsty Fate will even make you a custom one. But order now, because they ship from London. You may have it just in time for Thanksgiving.
You can find all the Luna on the Moon glitter bibs at their Etsy shop.
For more baby bib ideas (some of which may not be as flashy, but certainly still fun and functional!) check out our archives.