A peek into our food archive shows that we're big into smoothies. But no matter how many awesome smoothie recipes we track down for you, nothing will compare to having a constantly updated collection in your back pocket from the smoothie master herself, Tess Masters of The Blender Girl. Her new The Blender Girl Smoothies app is making that one delicious reality.
My kids and I are smoothie junkies. I love creating them, finding new recipes for them and we all love drinking them, so this app was meant for me. That said, I'm picky about apps, and don't stick with them if the nav is frustrating and if they don't serve up delicious recipes that work.
With that in mind, I do declare: I love this app.
It's totally gorgeous and very usable, and dare I say, the search functionality is actually fun. There's a standard search bar, of course, for finding smoothies based on ingredients, but you can also find your perfect blend by telling the app how you feel, what you need, or what you crave.
For example, under "I feel" you can selection options like at the top of my game, like crawling back into bed, wired and stressed, bloated and fat, sluggish and toxic. If you're feeling lucky, try entering  up for anything. Just like that, up pop smoothie recipes with ingredients intended to help balance your body in just the right way. Who doesn't want to feel less sluggish and uh, toxic?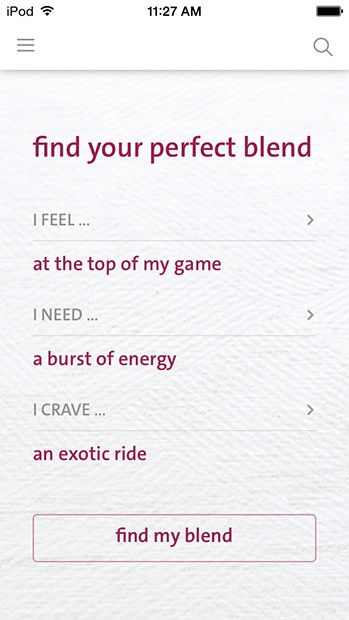 If you can't tell, isn't your average banana-strawberry-orange smoothie database, here. The ideas are inspired. However some of the smoothie recipes in the app do call for harder to find ingredients (I'm looking at you, camu powder) and are sweetened with not-so-common liquid stevia. Fear not; most ingredients like those are boosters that can be left out without sacrificing taste or health. And keep in mind, you can really sweeten your creations any way that you want.
Related:  5 tips for sweetening your smoothie without added refined sugar.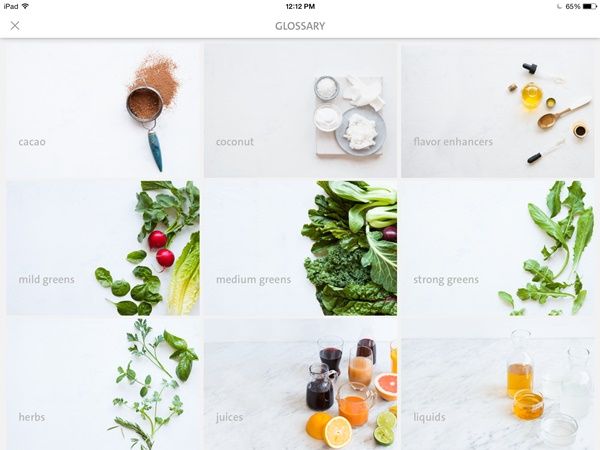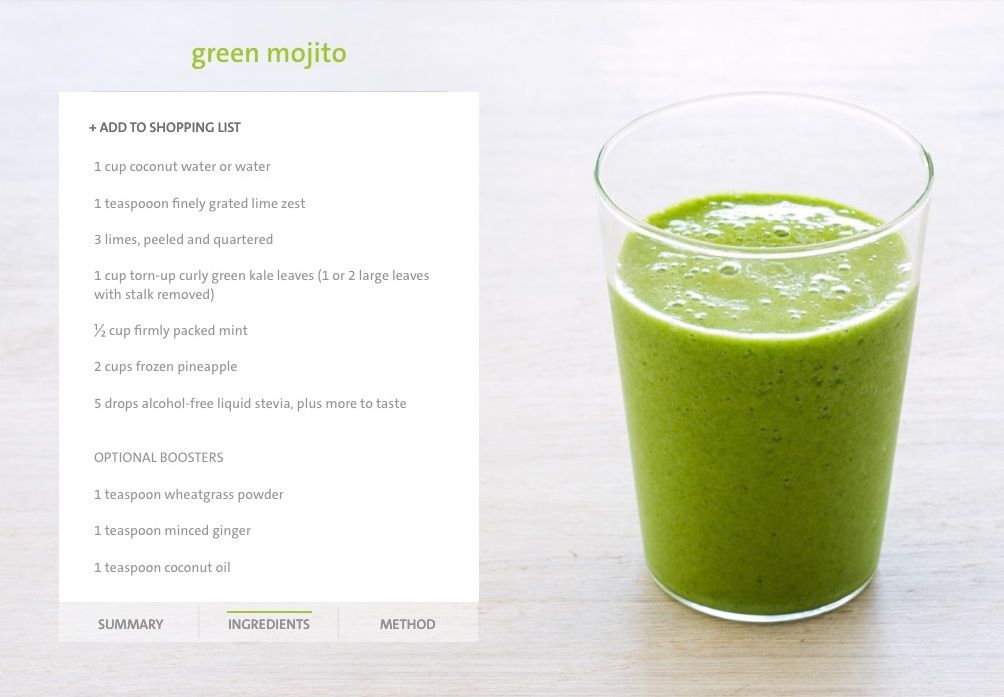 You can either stick with conventional ingredients or, if you're curious, add the new-to-you ingredients to the app's own shopping list so that you remember to pick them up the next time you're near a health food store. Unfortunately the shopping list doesn't sync with other shopping list apps, but it's handy anyway to me, since there's no chance I'll remember to pick up hemp oil on my own.
You can download the The Blender Girl Smoothies app onto your iPhone or iPad for $4.99.