Smoothies can be a tasty way to take in—or feed your kids—a hefty dose of fruits and veggies. They can also be packed with sugar. The natural sugar that comes from whole fruit is definitely preferable to added sugar from juice, sweetened nut and seed butters, sweetened milks, flavored yogurts (which tend to have loads of refined sugars), honey, and other sweeteners that are called for in many smoothie recipes. So here are my 5 tips for how to make a smoothie that tastes great without tons of added sugar.
1. Swap in coconut water for juice.
Coconut water contains natural sugar, but not nearly as much as other fruit juice. It also has fewer calories than juice and adds electrolytes, which makes smoothies like this Tangerine and Strawberry Smoothie recipe from Chew Town a healthy way to hydrate. Just be sure to use an unflavored, not-from-concentrate coconut water.
2. Use whole fruit instead of sweetened liquids.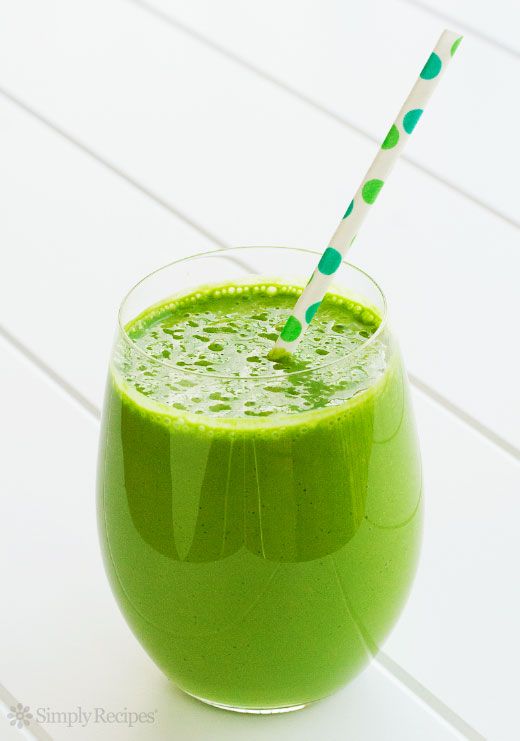 Blending juicy, whole fruits into your smoothie adds natural sugar that I prefer to other sweet options. Plus, you get the benefit of taking in whole fruit. I like using oranges, watermelon or pineapple. Even canned pineapple works well, as long as it's marked unsweetened. In fact, in this nourishing Green Smoothie from Simply Recipes, it's very clear that canned pineapple is a viable option–and how convenient that you can always have it around, even in winter.
3. Add a super ripe banana to your smoothie.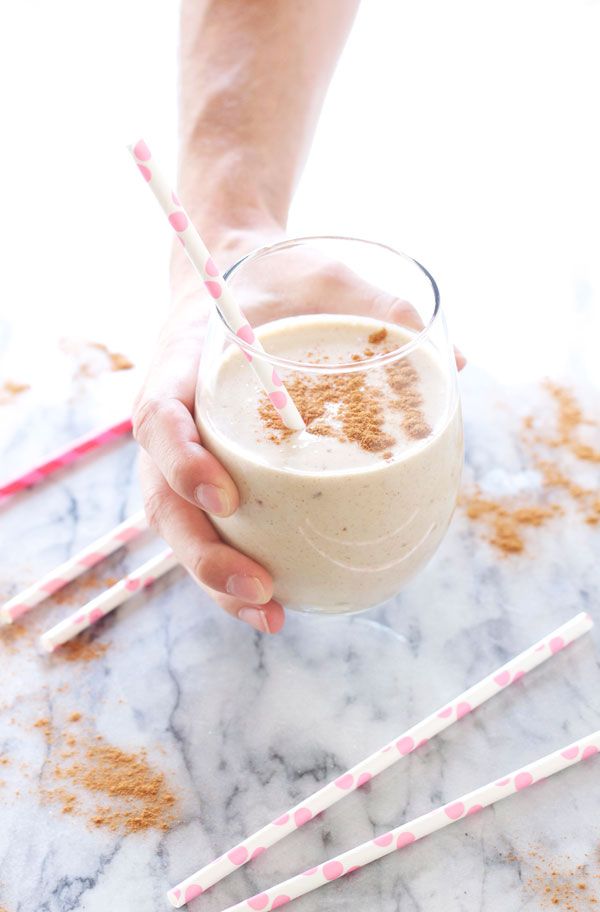 Bananas are another whole fruit that add natural sweetness to smoothies, as well as a great, creamy texture. The key to using bananas in place of (not in addition to) added sweeteners is to make sure that it's super ripe. Remember: When making smoothies, brown spots are your friend.
I know it's hard to keep very ripe bananas on hand because they go bad quickly. (And then there are fruit flies—ugh!) So whenever my bananas are about to go bad, I peel, chop and freeze them to have on hand for smoothies. Doing this also helps cut down on food waste, so you can feed doubly good.
This recipe for a Snickerdoodle Smoothie from Recipe Runner uses a banana and just one date (a preview of my next suggestion!) to make a smoothie so sweet it can be named after a cookie.
Related: 8 Must-try smoothie recipes
4. Blend in dried dates, figs, or prunes.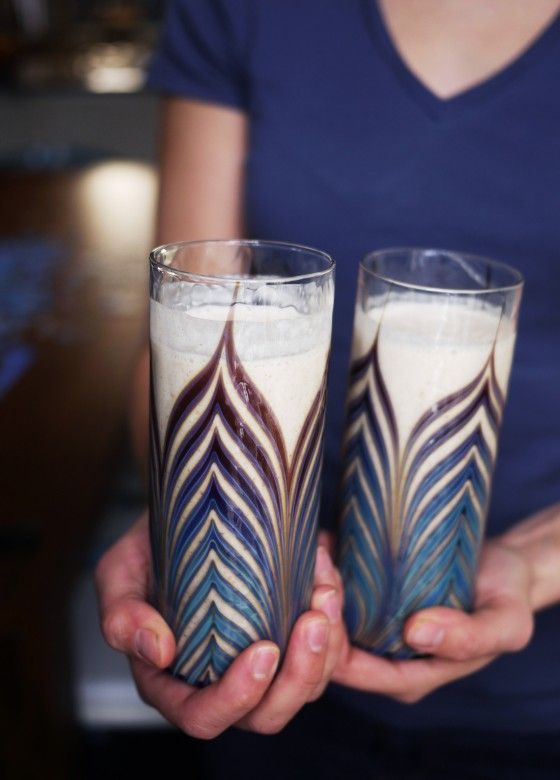 Dried fruit has a lot of sugar relative to fresh, but you need less of it to get a sweet hit since the sugars are concentrated. In other words, a little dried fruit goes a long way. Just a couple of dried dates or figs will sweeten a smoothie plenty and you'll end up with way fewer grams of sugar overall compared to a smoothie sweetened with juice or flavored yogurt. You'll also get a good dose of fiber and some added vitamins and minerals.
Quick tip: Soak dried dates, figs, or prunes in hot tap water for a few minutes before blending. This will soften them, making them easier to blend. Or not. I often make this Coconut Date Smoothie recipe, a favorite from my own site , One Hungry Mama, on the fly without the soak. Either way, it's delicious.
5. Throw in a dash of vanilla extract.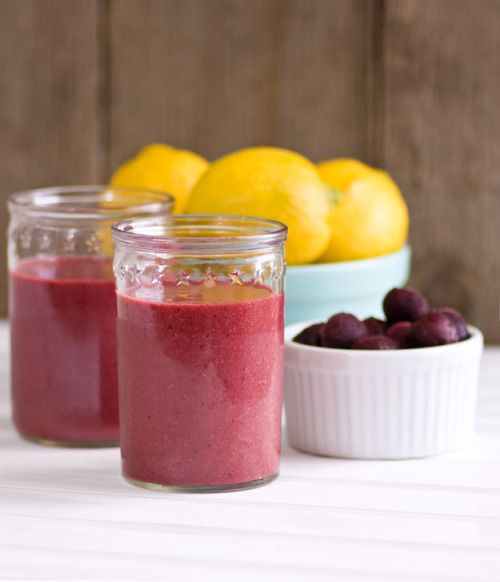 Vanilla extract isn't exactly a substitute for sweeteners, but it's a smart tactic for tricking your palate. In a good way. Use one of the tips above to sweeten your smoothie or just reduce your favorite added sweetener, then add a dash of vanilla extract. There's about 1.6g of sugar to a tablespoon but you don't need nearly that much, and you'll be amazed at what a difference it makes. This Cheery Cherry Detox Smoothie recipe that I found on Lexie's Kitchen is proof!
For other ways to get a little healthier for the new year, check out our healthy detox recipes that actually taste good.