We're digging our way out of the snow yet again this weekend, and I, for one, am soooo ready for spring. For the moment, however, looking at Pantone's cheery palette of spring 2015 colors will have to do.
As much as we'd love designer handbags in all these shades, nail polishes is a far easier — and less expensive — way to stay on trend. Plus you won't be paying off your credit card bills when the next seasons's colors are released.
I've compared all the Pantone 2015 colors from Aquamarine to Marsala from all of our favorite nail polish brands to track down the most perfect match for each shade. I hope you love them as much as I do!
CMP is an rstyle affiliate
Pantone Aquamarine: Sephora Formula X in Pastel Sky ($10.50)
This understated, dusty blue is a great choice for beach trips or looking the other way when your tween "borrows" it. I think the watery blue is the perfect color for toes in the sand this summer.
Pantone Scuba Blue: Deborah Lippmann in On the Beach ($18 Amazon with Prime free shipping)
Scuba Blue is my favorite choice for bright, happy vibes this spring, especially on toes peeking out from sandals. (Ahhh…sandals.) It's also a top pick of fashion editors this spring, so it can be hard to track down at the department stores, but I found it from a few Amazon sellers.
If you like to splurge on the gel manicures, ask for OPI's Making Waves ($16.75). It's another perfect match.
Pantone Lucite Green: Cover Girl Outlast in Mint Mojito ($2.99 on sale, Amazon)
This minty green can work as an unexpected neutral with the right clothes. Look at the opposite side of the color wheel to find the perfect complementary colors, like pinks and lavender to take you through spring and into summer. Plus Cover Girl Outlast gets great ratings and you can't beat the price.
Designer brands like Ciaté London have similar colors like Pepperminty, which runs you $8 for a mini .17 oz bottle.
Pantone Classic Blue: Urban Decay in Chaos (On sale $5)
Navy is the classic color for spring, and Pantone's Classic Blue just has a bit more brightness to it than most navy shades. It's not quite as bold as last fall's bright cobalt, and bold blue looks flattering on so many skin tones. It's practically a neutral, really. And you can't beat this sale price right now–get it while you can..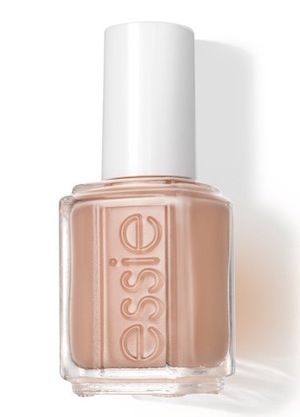 Pantone Toasted Almond: Essie in Picked Perfect ($8.50)
Whether you're wearing spring pastels or bright summery colors, a neutral beige manicure can look super chic on the right skin tone. So be sure try it on first, to make sure your nails don't totally disappear against your skin color. Fortunately, we hear there's a nail salon or two that uses Essie products.
Pantone Strawberry Ice: Jin Soon in Tea Rose ($18, Nordstrom)
It wouldn't really be spring without some kind of pretty pink, and this rosy Strawberry Ice is a lovely choice for an everyday nail color that goes with almost anything. I also like the warmer tone than most of the Pantone 2015 spring colors. It took a while to track down the perfect shade, and this one fits the bill.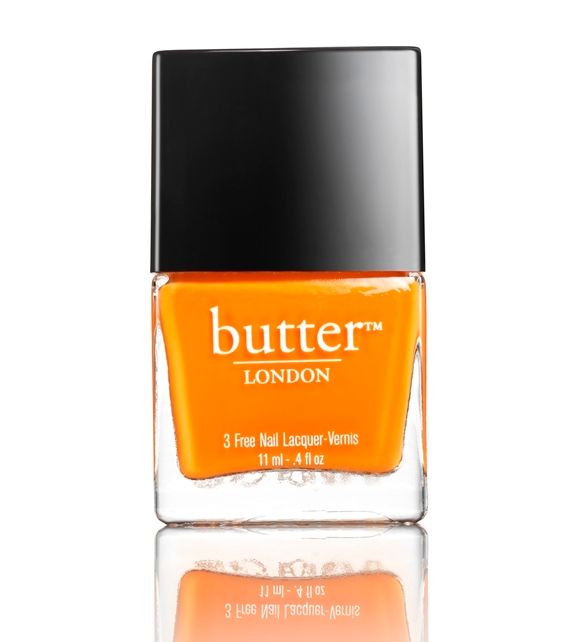 Pantone Tangerine: Butter London in Silly Billy ($15, Amazon)
Vivid orange is not the right color for everyone, but if you have a bolder fashion sense you can definitely make this work for you. In fact, it's a really fun alternative to red, if that's your own go-to pedicure color. Even Beyoncé has been making a statement with a similar color for a while now and it looks so fantastic on her. (Then again, everything does.)
Pantone Custard: Londontown Lakur in Notting the Fancy ($16 on sale)
Bright yellow nails are not for everyone but my daughter would totally get a kick out of them. Not that I'd hand over a Londontown Lakur over at this price, which is formulated just for strengthening weak or brittle nails and is a top pick of beauty editors. Though considering it's a vegan, formaldehyde-free polish, if she did use it once or twice I could look the other way.
Pantone Marsala: Butter London in Shag($15, Ulta)
The story of me getting manicures could be titled Fifty Shades of Red. It's almost always the color I pick. While this year's super hot Marsala has more brown in it than I'm used to, I think the bit of shimmer in Butter London's Shag makes it pop and would look great on toes.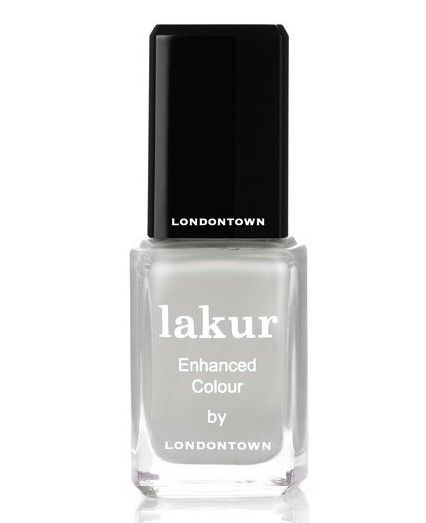 Pantone Glacier Gray: Londontown Lakur in Earl Grey ($16 on sale, Beauty Bar)
For an unexpected neutral, go grey. This shade looks so pretty against yellow, blue, purples, really almost any color. As someone who can't make it home from the nail spa without a chip in my polish, I've been very, very impressed with how well Londontown's Lakur polish stays on when you add a layer of their protective top coat on too.