April is National Poetry Month, so we're having some fun adding poetry to our bedtime reading routine. Of course, any reading out loud to my kids is good for growing brains, but kids seem to have a special love for poetry–even before they understand the words we're saying. If you're ready to build your library beyond The Cat in the Hat, I recommend these must-have poetry books for young readers.
Related: 2014's best books for kids: All the lists, all in one place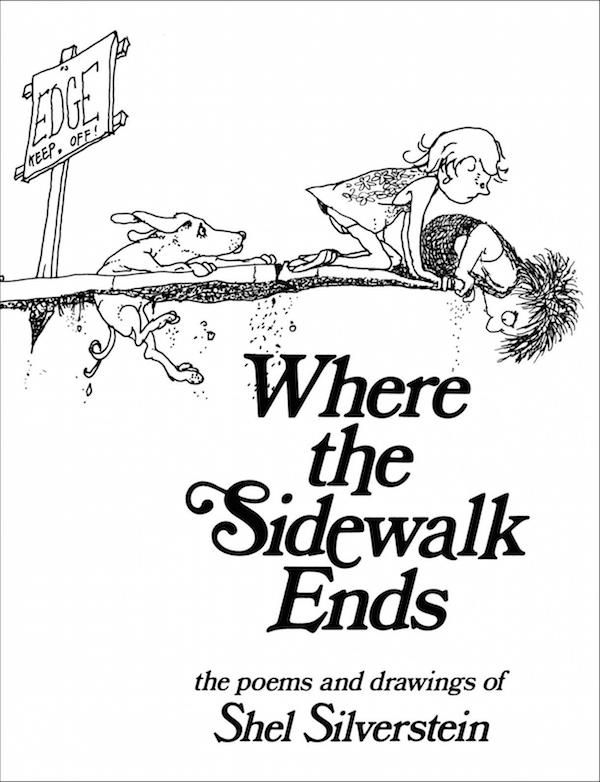 Where the Sidewalk Ends, by Shel Silverstein
You knew we had to go here first, right? All of Shel Silverstein's books for kids are amazing, but this classic collection is the one still has me and my kids giggling at bedtime. It's full of silly, irreverent, and inspiring poems your kids will be reading to their kids one day too. Come on, after all these years, can't you still recite the first stanza of Sick? It's just that awesome.
Poetry Speaks to Children, various
This book is a truly outstanding introduction to poetry, with 90 poems of all kinds on all sorts of topics and a great range of multi-racial perspectives. The authors range from poets you know — Langston Hughes, Roald Dahl, J. R. R. Tolkien, Billy Collins — to those you'll want to get to know. Liz swears that this is one of her very favorite baby gifts of all time (thanks to Christina!) and her kids, now nearly 8 and 10, still pull this one out at bedtime. What's really lovely though is the accompanying CD with more than 50 of the poems read aloud, some by the original authors. If you've ever gone to a poetry reading, you can appreciate the art of poetry read by the very perfect voice, and I love that with this book, my kids can experience that too.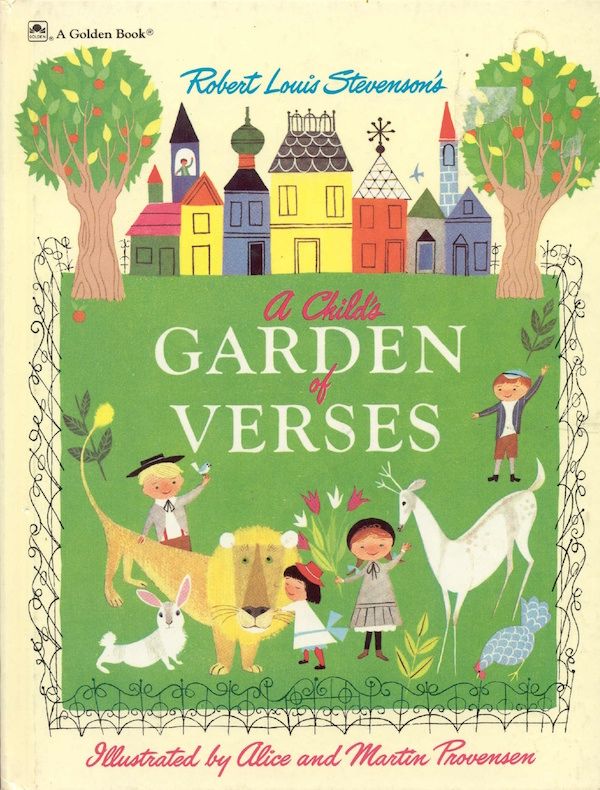 A Child's Garden of Verses, by Robert Louis Stevenson
A Child's Garden of Verses is just over 200 years old, so might feel a bit stuffy in places. But it's a classic kids still enjoy despite its age. Tasha Tudor's illustrations are a perfectly sweet match for these 66 traditional poems, but I'm hoping to snag one of the vintage out-of-print copies with incredibly cool mod art by Alice and Martin Provensen.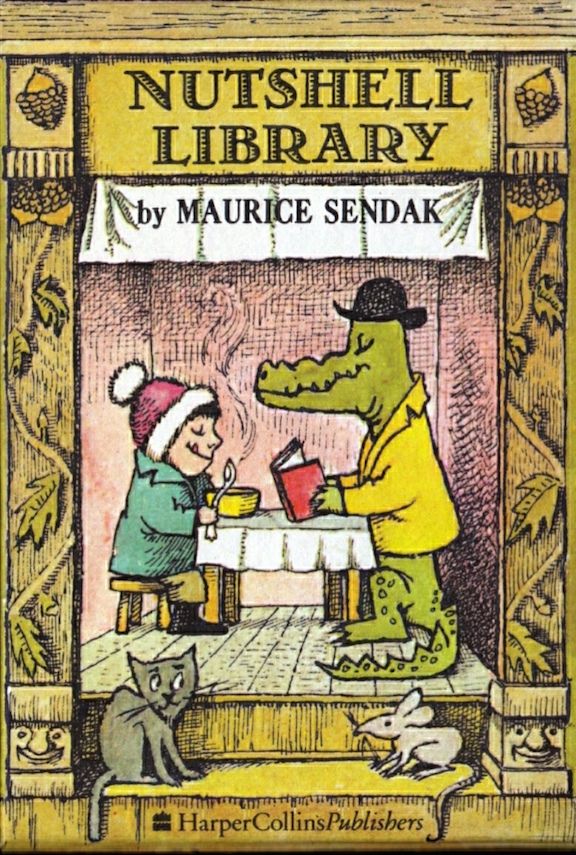 Nutshell Library, by Maurice Sendak
I'm sure your kids know Where the Wild Things Are, but if they haven't yet discovered Maurice Sendak's marvelous, irreverent poetry yet they're missing out. These four illustrated pocket-sized books are just the right size for a toddler's hands, and they have all that quirky fun we love Sendak for. It may have been written in 1962, but trust me, Alligators All Around never gets old.  (Also: don't miss this video of the musical versions sung by Carol King. Classic 70s.)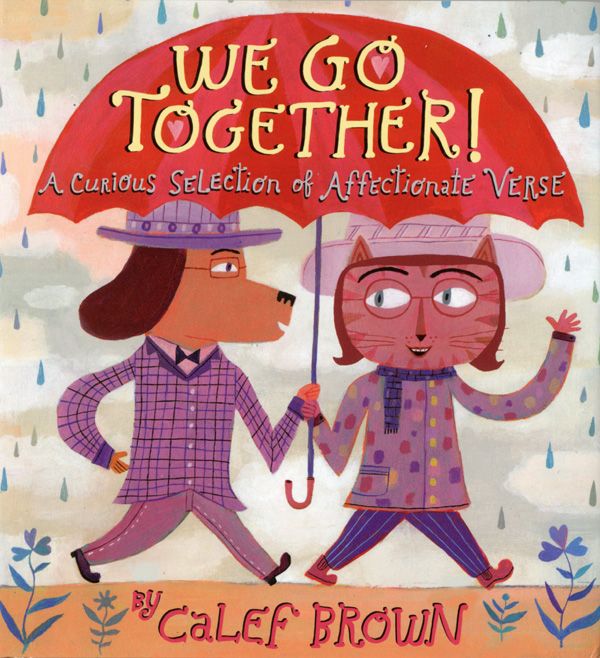 We Go Together, by Calef Brown
From the bright, lyrical poems to the off-beat, folksy acrylic art, We Go Together is a relatively new collection of poems that's sure to become a classic. Each first-person poem focuses on the idea of friendship, with enough humor to keep even early graders interested. However what's special about this book for me, is how young kids will love looking through pages, even when you're not reading aloud to them.
Hi, Koo! by Jon J Muth
Although Muth sometimes deviates from the traditional five-seven-five pattern for haikus, this illustrated book is a lovely way to introduce young kids to the rhythm of Japanese Haiku And once they fall for Koo — which is pretty much guaranteed — they'll want to read Zen Shorts and Zen Ties. I think you will too.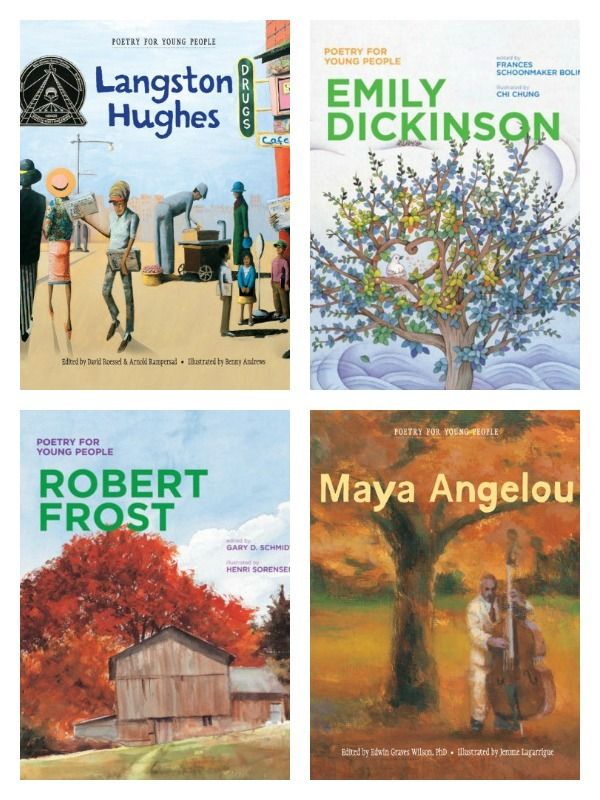 Poetry for Young People series, various
This captivating series of books introduces older children to essential poets like Langston Hughes, Emily Dickinson, Edward Lear, and Maya Angelou in a way that's more in-depth than any compilation. They'll help introduce various poetic devices and concepts, but also themes that are often more appealing in short poetic form for kids. In fact, we suggest starting with Langston Hughes, one of America's all-time finest. The book is the perfect lead-in to Maya Angelou's volume, and will no doubt inspire some fantastic discussions about the way things were, the way things are, and the remarkable ways we can express it all.
For even more great children's poetry books, check out our archives.