The challenge of a winter babe is constantly having to layer up every time you leave home. But since vacating the house for actual adult human interaction at your local coffee shop is necessary, I'm all about cute layered basics for babies.
One brand that has been helping my little one stay warm and snug is indie brand June & January. Created by Brooklyn mom Amy Richardson, I love their well-constructed, US-made essentials for babies and toddlers, and their really fantastic colors. But just in time for winter's chill, they recently launched a collection of fun and heavy knit tights that are awesome for both boys and girls.
(Yes, boys! You think they don't want to stay warm too?)
Top image: @dangkhanh on Instagram via @Juneand January
Sure you can find tights in any big box store, but there are details I love here like soft tags that aren't annoying or irritating. Plus, the tights are soft and flexible, and if you've ever tried (and tossed) a cheap pair of stockings, you know how important both of those features are for those newborns and toddlers who won't stop moving.
And the 8 colors? Fantastic! Plus some fun patterns are coming soon.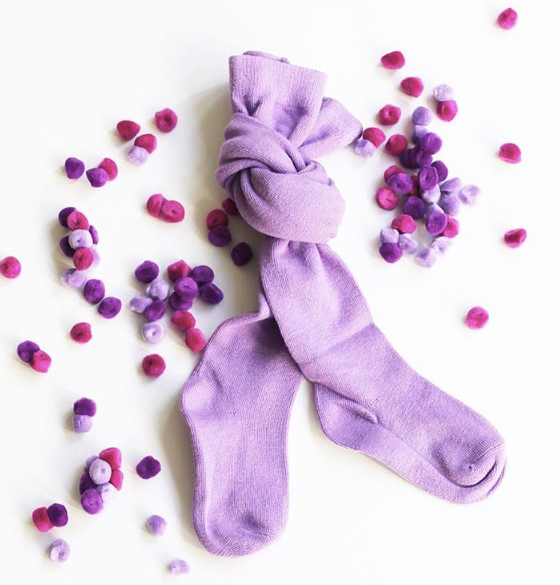 Image: @babeee415 via @juneandjanuary
Just note that in my experience, there will be some shrinking after the first wash, but don't freak –I find it actually gives the tights a truer-to-size fit, without the sag factor or baggy bums and knees.  And while the price is, well, pricey, ours have been lasting well enough for me to pass them down to my baby daughter. And for something like tights that tend to be disposable? That's saying something.
Find the knit baby and toddler tights sized 0-4T in gorgeous colors for $13.50 at June & January. Thanks to the company for sending one to CMP for review consideration. Also be sure to check out other great baby gift ideas including a nice, lightweight  basic baby blanket.
And be sure to take a peek at the cult following on the June & January Instagram account for great styling ideas, and a first-peek at online deals.