I've had my eye on Micuna, a popular, gorgeous line of eco-friendly, modern baby furniture made in Spain, for a while now. But shipping from Europe is kind of a nonstarter. Well, now parents of new babies — at least who happen to have an ample nursery decor budget — are in luck, because Micuna is finally available in the U.S.
They make the kind of high chair you won't stash away in the pantry when friends come over to dinner, and the Micuna crib is probably one you'll keep for your grandkids one day. They're that nice.
However the real reason Micuna has become such a cult favorite with so many parents is the incredibly smart engineering, allowing each piece to adapt and grow as your babies become kids. In other words, they're investment pieces, but not ones you'll donate after a year or two.
Related: The 2016 Cool Mom Picks Ultimate Baby Shower Gift Guide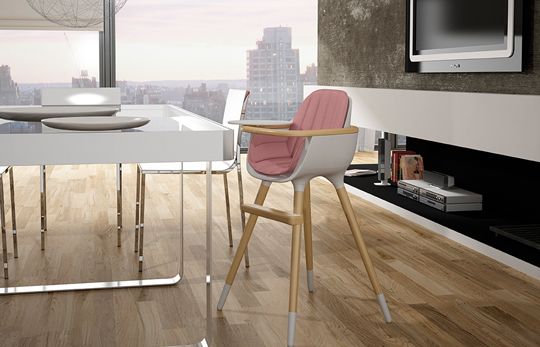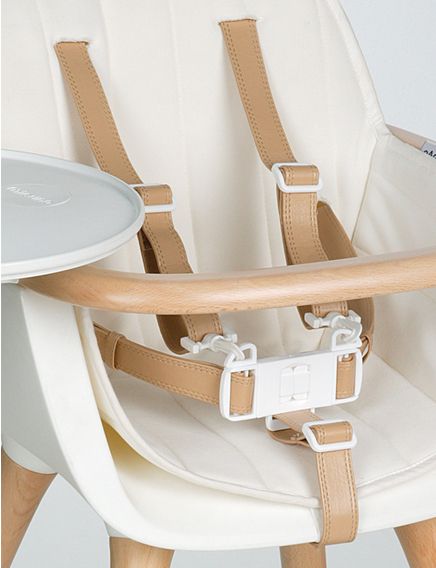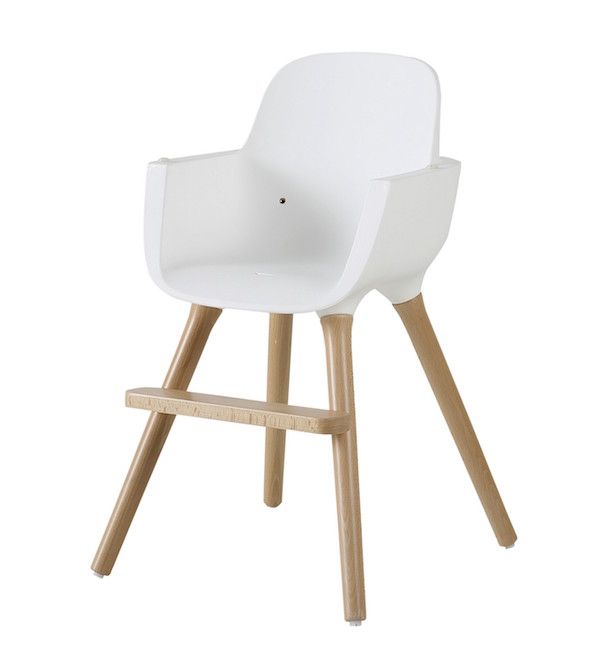 Take the Ovo high chair, for example. The legs are in two pieces, allowing the high chair to transform into a regular-sized chair that slides up to the dining table so your child can join the rest of the family for mealtimes. Both the sliding tray and the chic faux leather straps can be removed once your big kid is ready.
When you transition to actual ceramic plates though, that's your call.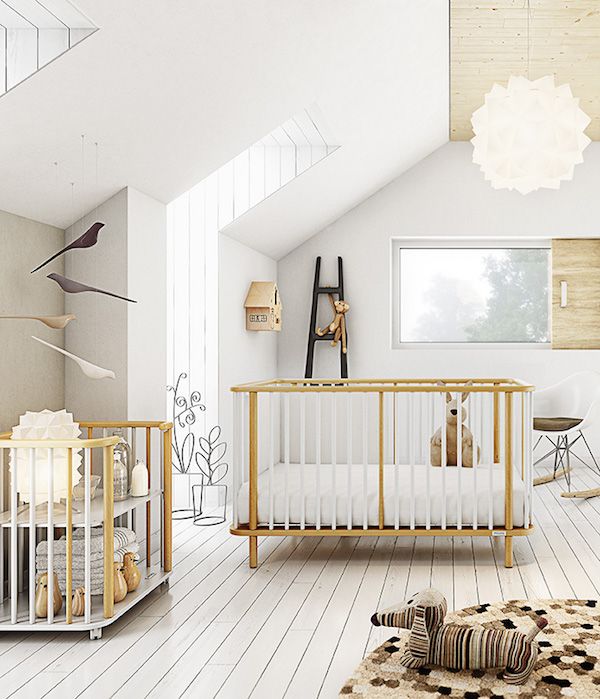 We're also big fans of Micuna's Harmony crib, which we included in our 2016 Baby Shower Gift Guide. There's just something about the slightly curvy shape that makes it so welcoming and less severe than your standard box.
But I may be most fascinated by the colorful Micuna Life crib, which is a modern take on the classic Jenny Lind crib. The spindles are all interchangeable and come in 4 different color packs from pastels to neutrals so you can mix and match with any nursery decor at all. So so smart. And once your baby has outgrown the crib, as with Micuna's other baby furniture, you don't have to part with it. It can transform into a very cool toddler bed with the purchase of a crib conversion kit and a little elbow grease.
Yay for smart, beautiful design and craftsmanship in baby furniture! Especially knowing we'll love it just as much when our little babies aren't even babies anymore (sniff).
Find Micuna modern baby furniture, the Ovo high chair and the Life cri,b available in the U.S. exclusively at Giggle through March 2016. After that, look for it, well, at cool baby boutiques everywhere.