We've been hopping all over the internet to find our favorite free Easter printables to help you get ready for Easter Sunday. Our hunt turned up some of the cutest printable Easter coloring pages, decorations, and DIY treat boxes that you can just click and print in time for the 27th. (Yes, it's coming soon!) Bunny bandit masks and playdough mats? Yes, found them too. And since they're all free, you can go ahead and splurge on some fancy chocolate bunnies for yourself. And we hope you do.
Related: 14 easy Easter crafts for kids, hold the glitter.

Printable Easter Bunny Treat Cones | We are Scout
Fill these sweet-smiling, easy-to-make Easter bunny treat cones with colorful jelly beans or chocolate eggs and set one at each place setting. Or just hand them out to the kids. Either way, they're bound to be a big hit.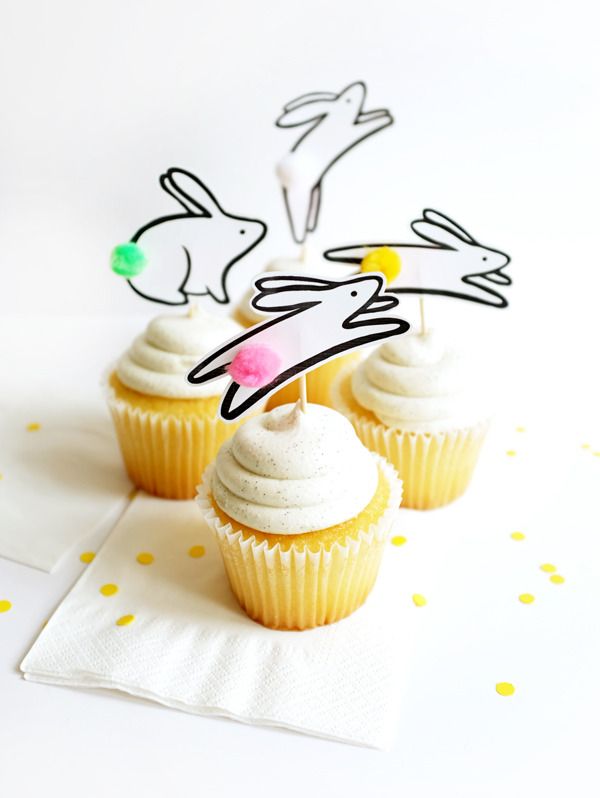 Jumping Bunny Cupcake Toppers | Oh Happy Day
A colorful pom pom becomes a fluffy bunny tail on these jumping bunny cupcake toppers that are so easy to print out. We know a few kids who would be happy to volunteer to pin the tails on the bunnies, which will make this last-minute craft even easier to check off the list.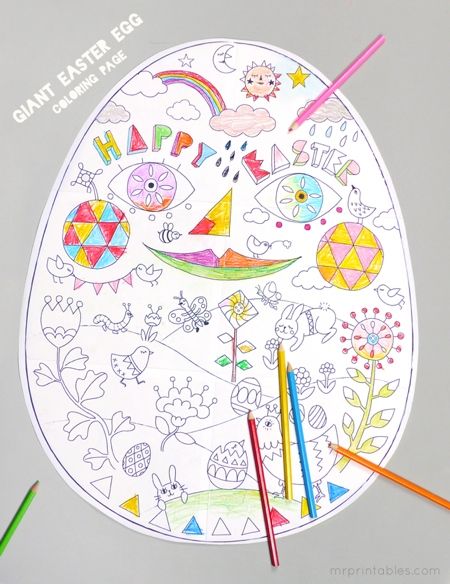 Giant Easter Egg Coloring Page | Mr. Printables
If you keep finding the kids hands in the jelly beans jar, print out this multi-page giant Easter egg coloring page and give them something a bit more constructive to do. Either taped to a table or hung on a wall, there's plenty of room for a few colorers to get involved.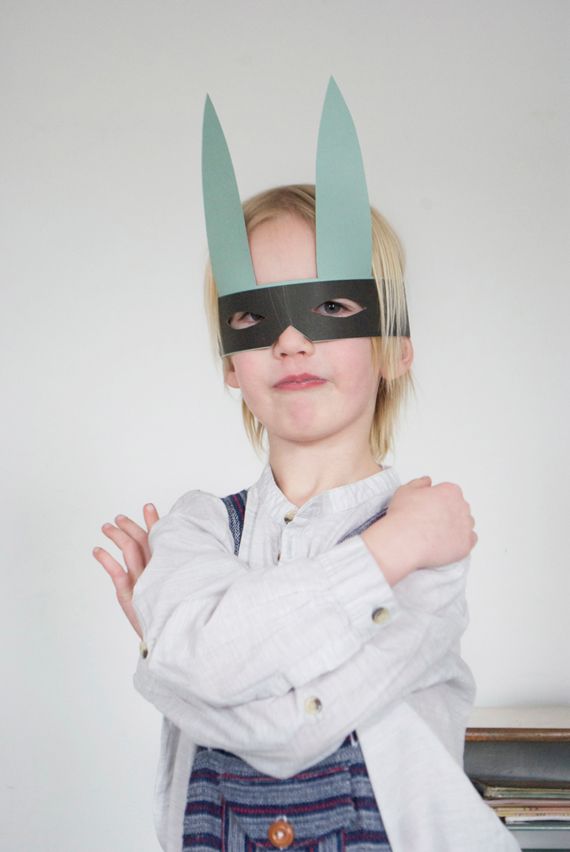 Bunny Bandit Mask | Mer Mag for Julep
How great is this bunny bandit mask for kids who may not really be into the whole fluffy, cuddly bunny thing? It's also the perfect disguise to don before they go out hunting Easter eggs.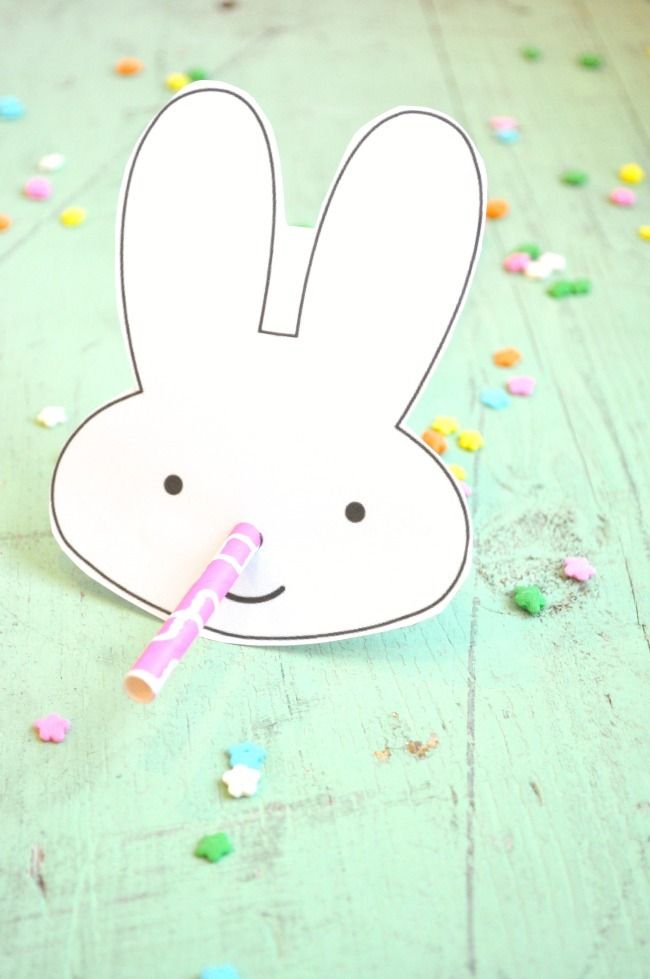 Bunny Straw Holder | The Seasoned Mom
Everything tastes sweeter if you're drinking from this adorable bunny straw holder from The Seasoned Mom.

Pastel Easter Garland | Picklebums
No need to go out and buy Easter decorations: Picklebums' free printable Easter shapes can easily be printed, cut, and affixed to a ribbon for a festive garland to hang above your brunch table or entryway.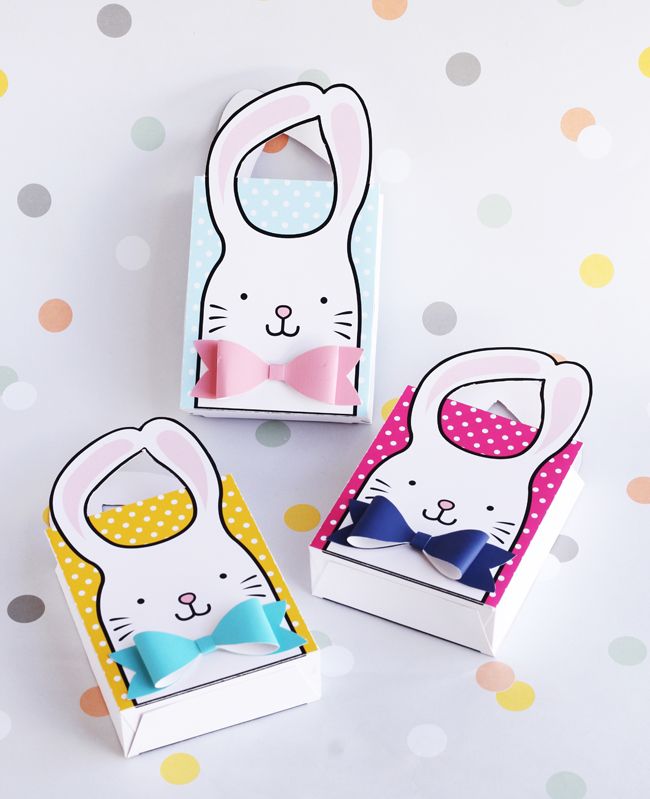 Bunny & Bow Easter Goodie Bags | Hello Wonderful
With this free printable, you can create impressive Easter bunny goodie bags, complete with a natty paper bowtie. Once assembled, tuck a few chocolate eggs or other treats inside.
Related: 10 free printable Easter coloring pages for big kids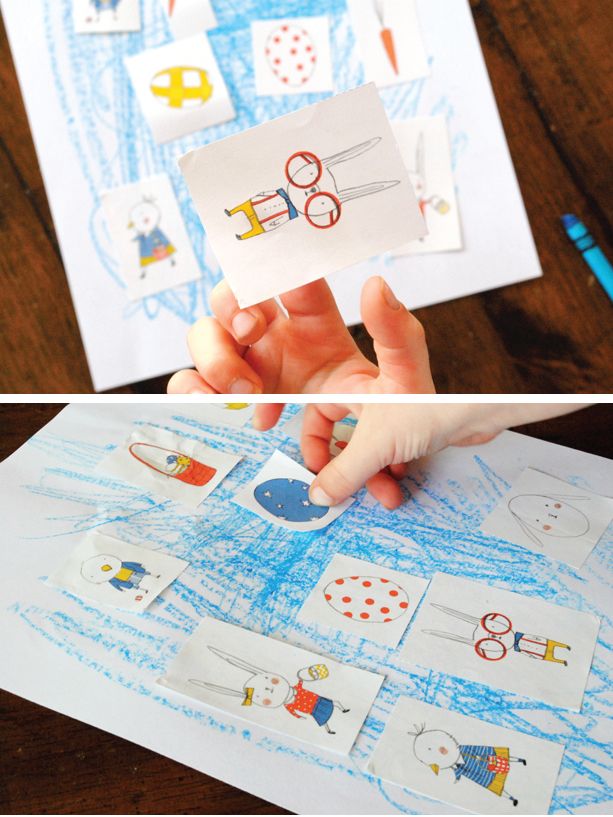 Illustrated Easter Stickers | Mer Mag
Whether you include them in the Easter basket or hand them out for some pre-egg hunt crafting, Mer Mag's illustrated Easter stickers will be a big hit among sticker-loving kids (i.e., all of them).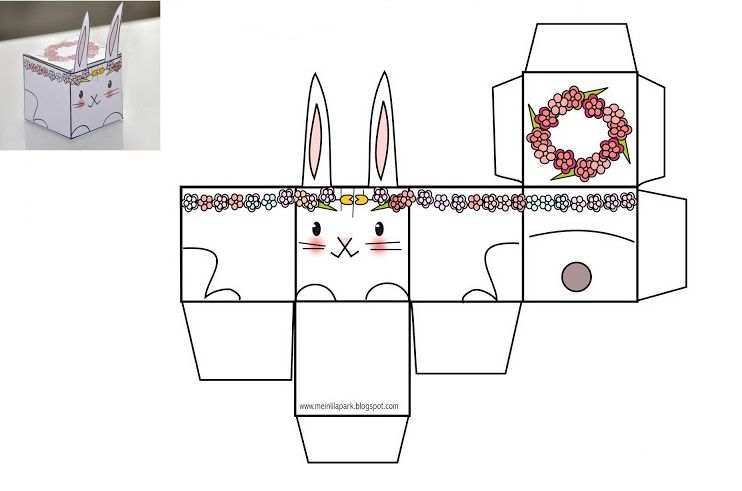 Easter Bunny Treat Box | Mein Lila Park
What would you hide inside this adorable Easter bunny treat box? We just know that we'd make enough of these treat boxes for everyone at the table; they double-up perfectly as seating cards.

Easter Counting Coloring Pages | Easy Peasy and Fun
Preschoolers will have fun coloring and counting the Eastery pictures on Easy Peasy and Fun's coloring pages. Display the kids' finished work somewhere special for Easter dinner and maybe they'll show off their ABCs and 123s.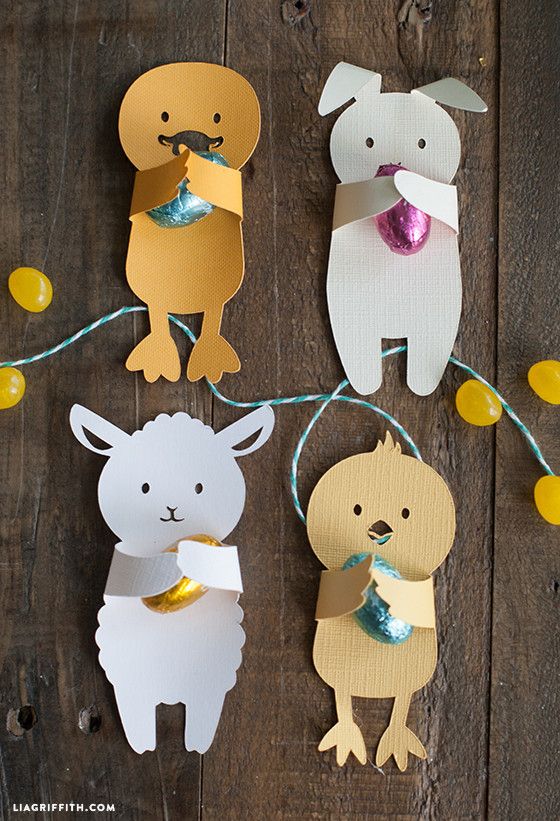 DIY Easter Candy Huggers | Lia Griffith
These adorable Easter animals look so cute hugging their foil-covered chocolate eggs that we're pretty sure this will be an Easter table showstopper. Put one at each place setting and even the youngest in the bunch won't complain about staying seated. (She has included both the SVG cut file, as well as a regular PDF for those of us who are old-school and still cut with scissors.)

Many Bunny Coloring Page | HaleGrafx
We all know bunnies multiply quickly, as seen in HaleGrafx's bunny coloring pages. Keep the kids busy for a bit by printing out a whole bunch and putting out some crayons or markers (glitter colors may help).

Easter Lunchbox Jokes | Capturing Joy with Kristen Duke
Though Easter falls on a Sunday, our kids would crack up to get these silly Easter lunchbox notes in the days leading up to the weekend. You can also print out a few to put into Easter baskets for little comedians who can never get enough jokes.
Easter Play Dough Mats and Crafting Pages | Picklebums
Picklebums' playdough mats and crafting pages make a great activity for before or after the annual egg hunt. Just put out plenty of crafting supplies and tubs of play dough and see what clever ideas your kids hatch.

Free Printable Easter Stickers | Oh Everything Handmade (sorry, this is no longer available to print)
This colorful menagerie of Easter stickers by Oh Everything Handmade will make a great Easter basket treat that is sweet but not sugary.