My kids call my mom Mimi. And my husband's mom is Grama. They also have a Nana, and their cousins have a Honey. They have friends with a Lolly and a Marnie. But we almost never find gifts for our grandmothers with their actual grandmother names on them — not surprising, right? That's why I'm loving these beautiful handmade, personalized ornaments from Magic Moon Pottery. With their special grandmother name hand-stamped on it, they'll know it was made with love just for them.
Related: The coolest Mother's Day gifts for grandmas | 2016 Mothers Day Gift Guide
I'm planning to treat the grandmas in our life to one of these sweet ornaments as a gift from the kids. And since you can customize these with any name — just convo the artist Michele first — these make great gifts for any special friend, aunt, teacher your kids want to celebrate any time of the year.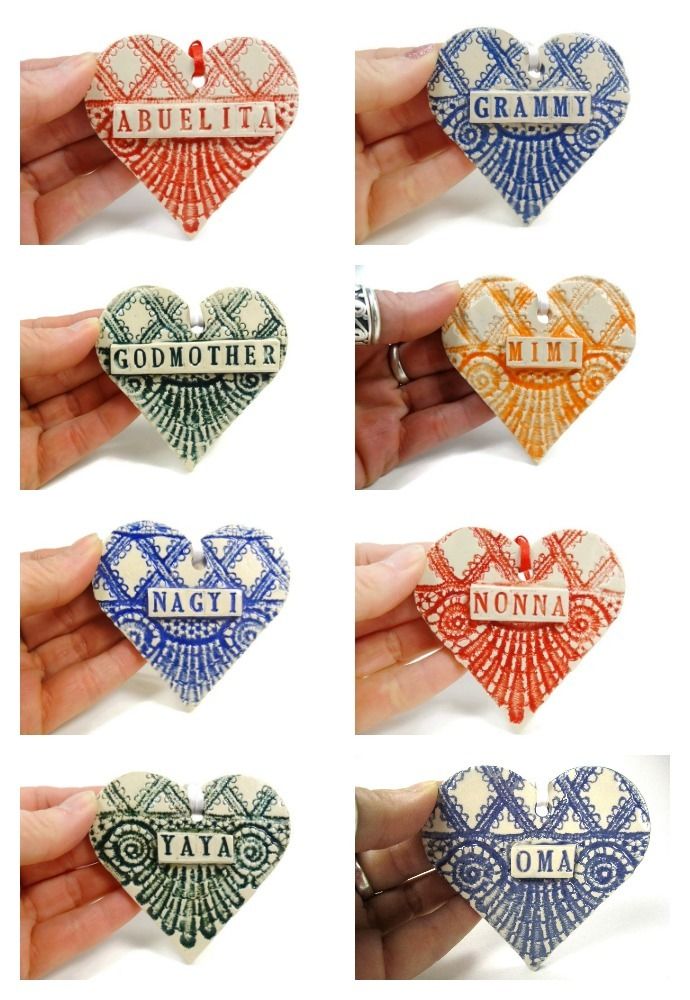 These ornaments make great last-minute gifts, because Magic Moon Pottery has dozens of unique grandma names in stock and ready to ship, so chances are good you can find one that works for your grandmother just in time for Mother's Day — even if you're too late to request a custom name and color.
As long as you have an abuelita, a yaya, a nonna… you're in luck.
You can find dozens of unique, ready-made personalized ornaments at Magic Moon Pottery on Etsy that will ship in time for Mother's Day. Unfortunately, her custom orders are shipping after Mother's Day.