We're so excited to share our own favorite baby registry nursery must-haves as part of our ongoing Baby Registry Essentials Guide series, which we're bringing to you thanks to our partner, Gugu Guru. Some of our picks we bet you've seen (or maybe recommended yourself!), some of them are definitely worth a look if they're new to you.
You will find all of our nursery must-haves right on the Gugu Guru site where you can easily add them (or anything on the web at all) to your baby registry there with a single click. It's seriously a lifesaver for expectant parents, with completely custom product recommendations that they offer you based on your own lifestyle and tastes, plus expert guidance you can tap into if you need a little extra advice.
 – Don't miss an amazing giveaway below! –
This month's guide is also brought to you in part by Lullaby Earth, whose safe, USA-made waterproof crib mattress is most definitely a nursery must-have for us, especially when you and your baby are trying to get some much-needed sleep.
So here, our favorite baby registry nursery must-haves. Happy shopping!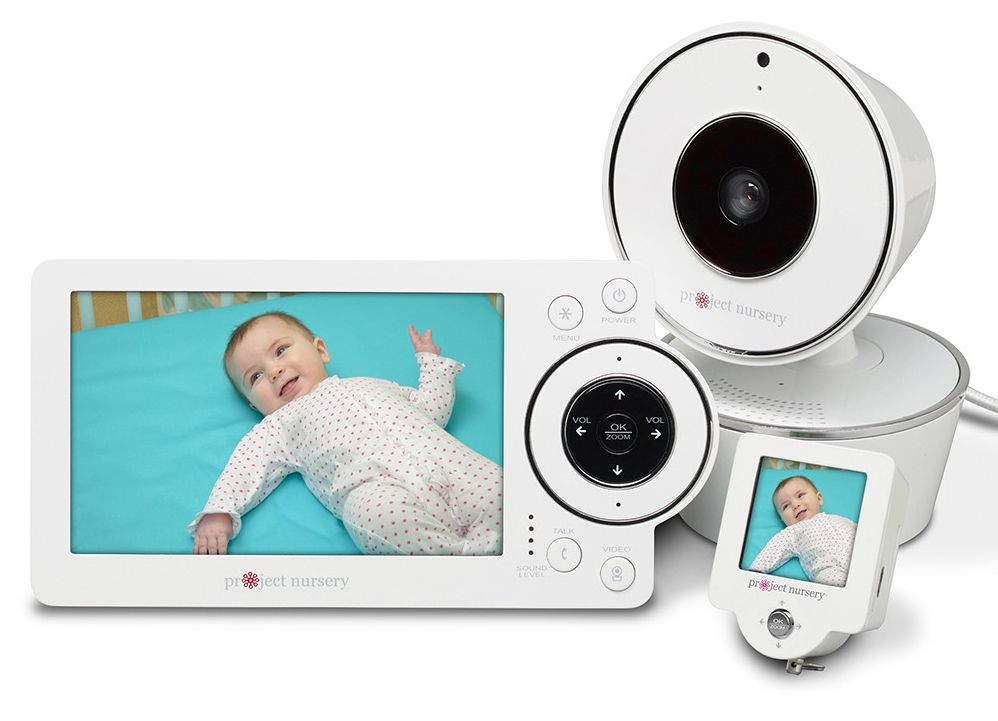 Once we got a video monitor, we found ourselves (and our babies) getting a whole lot more sleep, which is hard to put a price tag on. This 5-inch high definition Project Nursery Video Monitor gives you everything from temperature sensors to remote pan and zoom cameras, even the option to pair it with up to 4 more cameras for more angles.
We can't say enough about the convenience of a diaper caddy by your changing table or pad, but the Ubbi Caddy has to be one of the coolest available. We love the sleek modern styling, which makes it something you can leave anywhere in the house without it looking out of place.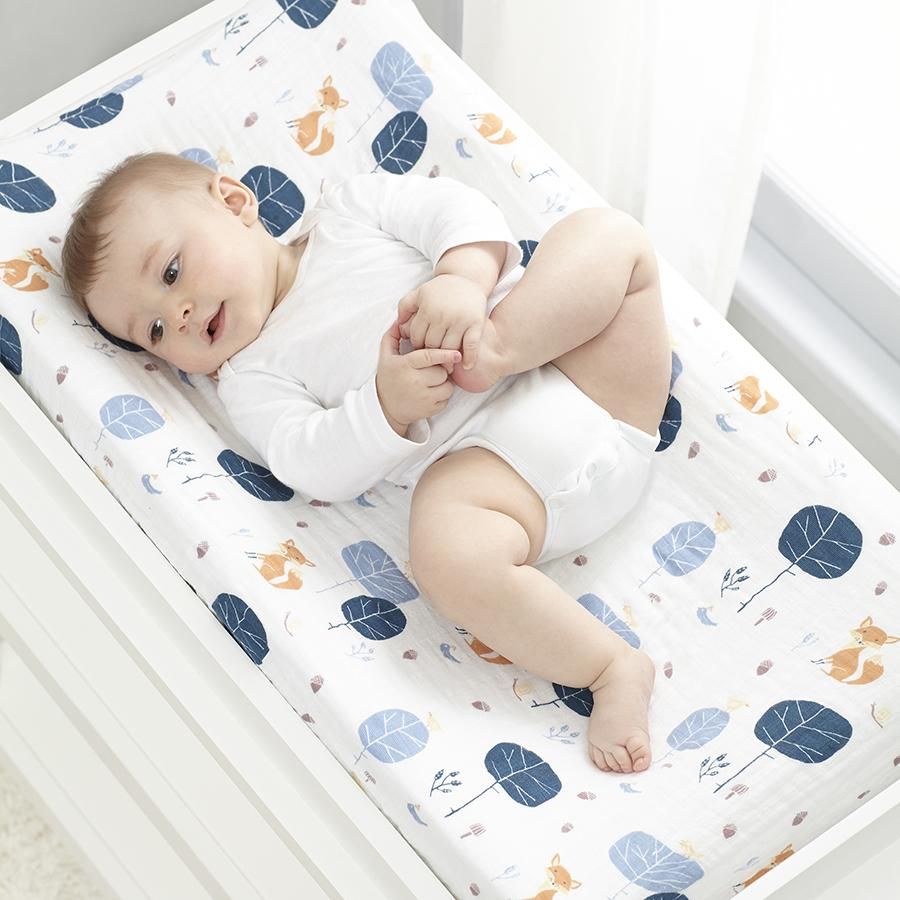 Speaking of changes, we think the Munchkin Secure Grip Changing Pad combined with a soft Aden and Anais Changing Pad Cover is the perfect diaper changing combination and such a cool registry gift. Considering your baby will be spending a lot of time on that pad, it's worth getting one that's safe and comfy. It even means you can secure it to a low dresser-top, and skip the need for a dedicated changing table, which is ideal especially if nursery space is at a premium.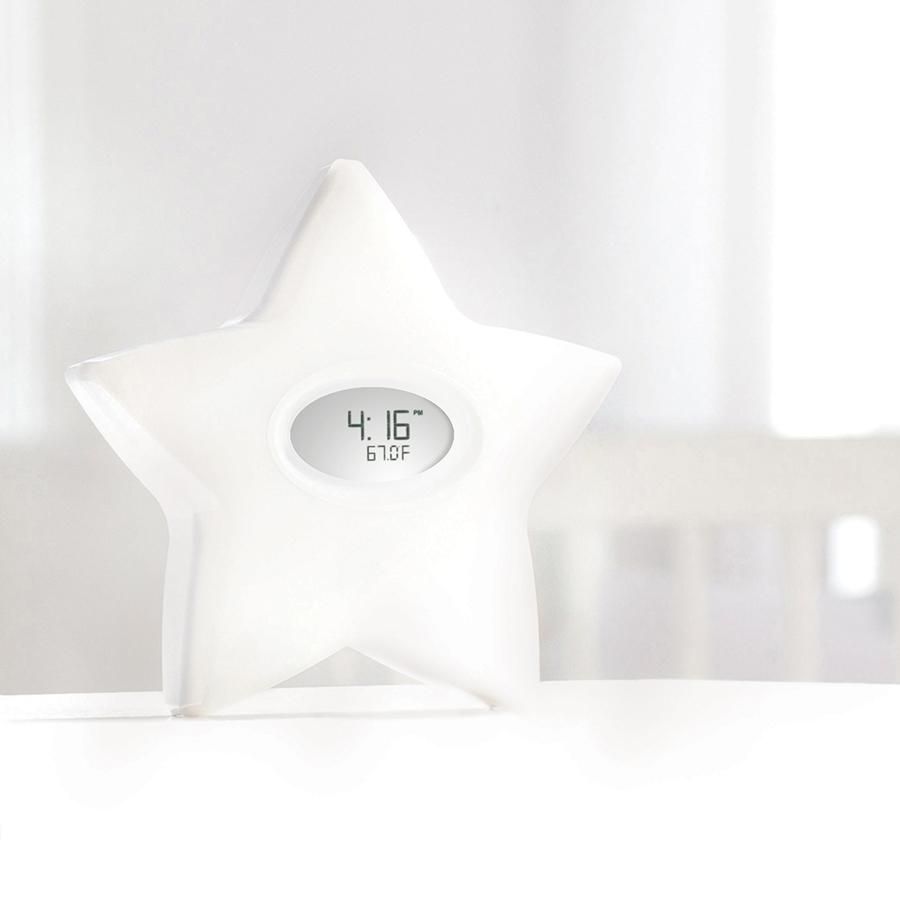 We're big fans of products that do double duty, and the Aden and Anais Serenity Star goes even farther, doubling as five different gadgets. It's a temperature gauge for the nursery, a nightlight, even a white noise machine. And we especially love when baby registry items can grow with your kids, which is exactly what this handy gadget does, even if it becomes nothing more than a modern digital alarm clock.
——–
From our sponsor
Gugu Guru is the registry we all wished we had when we were expecting. Lucky you! This smart, online registry makes registering for your baby essentials super easy, with personalized product recommendations that are based on your own taste, your style, and your habits. But it goes beyond that, more of like a helpful resource, or friend who's a baby gear expert picking exactly what you need for your new baby.
To get started (it's super easy!), take the fun quiz, then click on the button to get guidance for real experts. The result: Tons of unbiased recos for baby essentials that you'll love and really use.
And if you don't see what you're looking for on Gugu Guru's extensive website, you can also add anything you see on the web to your registry, making it such a valuable resource for new parents.
——–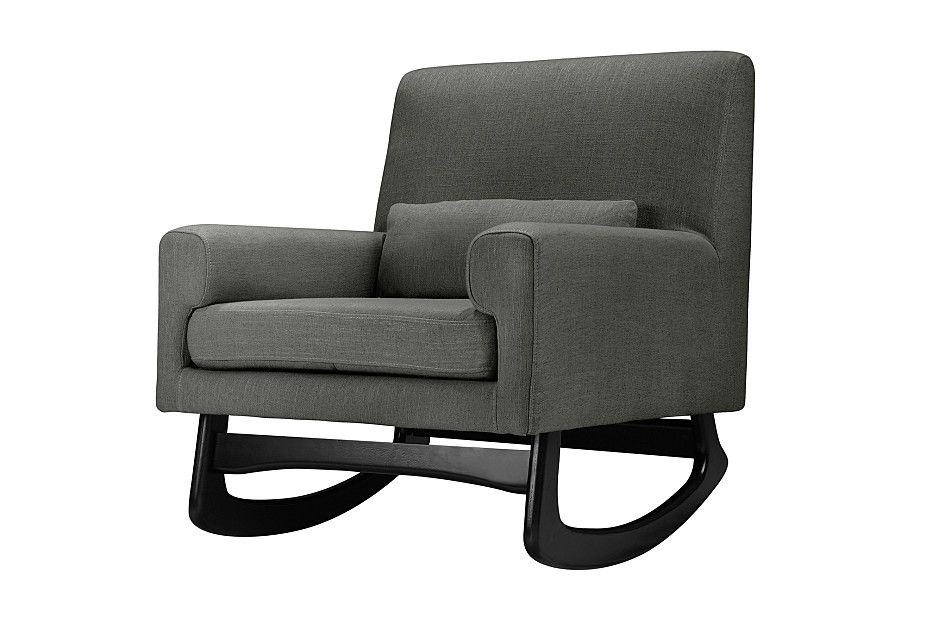 Let's just say gliders have come a long way — and thank goodness for that. This Nurseryworks Sleepy Time Rocker is perfect for a baby nursery (Liz loved hers!) but looks just as stylish in a living room or family room with a nice comfy, low frame and wide seat that's perfect for nursing and rocking.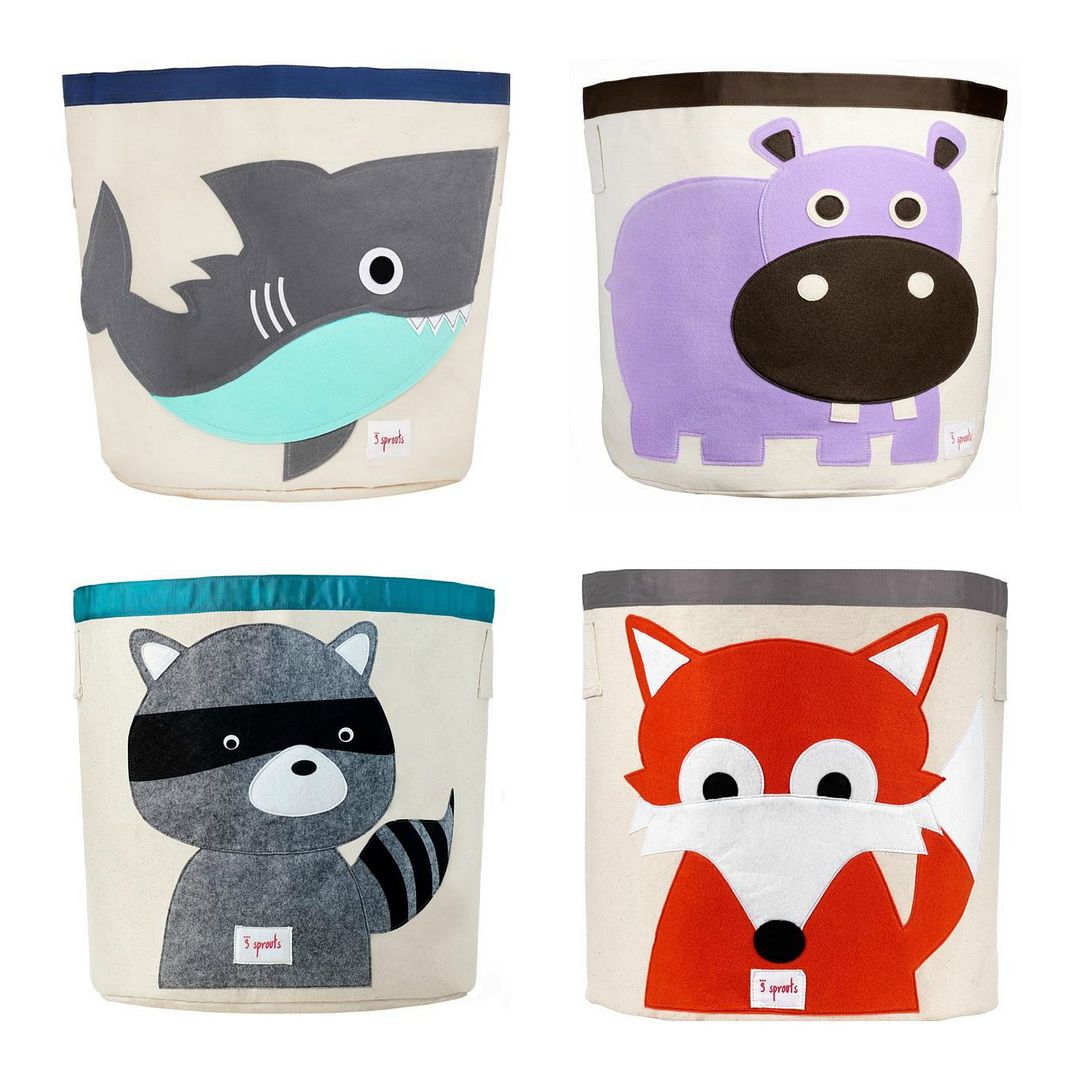 We've been huge fans of 3 Sprouts bins for ages, adorned with their trademark, whimsical animals. They're a perfect addition to any nursery, but still cool enough for toddlers and preschoolers to grow into. We've used them for everything from stuffed animals to clean cloth diapers — heck, they can even double as little laundry baskets in the nursery for all the baby onesies you go through in those early months.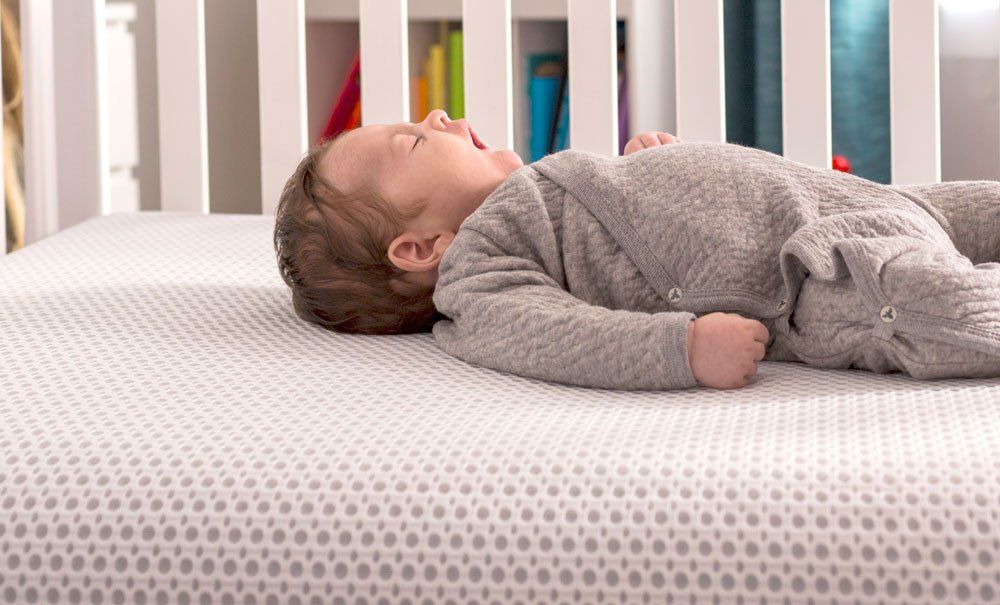 We always say, spend more on a good, safe mattress and less on the crib. It may be as close as you can get to buying sleep! Our sponsor Lullaby Earth knows all about that; their safer, completely waterproof crib mattress is made right here in the U.S.A. (which we love), and meets all flammability standards while using absolutely none of those toxic flame retardants. It's also got a smart reversible design — a firm side for babies, and a cushion firm side for toddlers — allowing it to grow with your child if you transition to a toddler bed.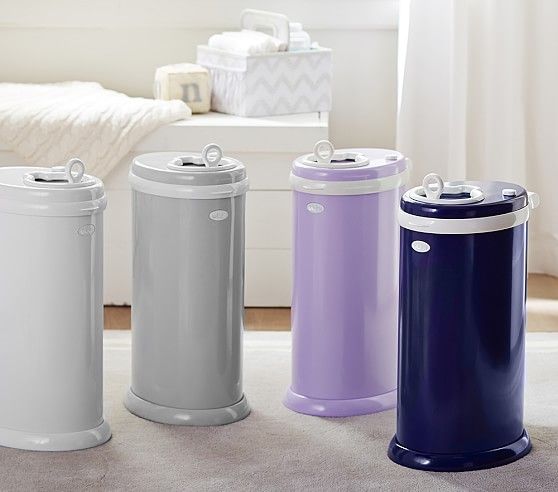 If you buy nothing else, invest in an excellent diaper pail! It's one of those things you may think you can skip but…don't. Trust us. We couldn't have survived with ours, and we wish the stylish Ubbi diaper pail had been around when we were changing diapers. And uh, attempting to avoid the stench. Not only does it look great, but it really, really works, which is something you (and your nose) will be thankful for.
In any season, a good humidifier is a must in a baby nursery, and Crane Humdifiers are a favorite of so many parents. They offer a variety of fun, cool versions that balance design, function and affordability. Choose from a selection of adorable animals, Hello Kitty (!), or the modern teardrop that you can rotate around the house without it looking too cutesie.
Yes, we think some sort of sound system is a nursery must-have. While there are tons to choose from, we've had our Vava Bluetooth Speaker playing non-stop in our homes since we tried it out for Cool Mom Tech, which is definitely saying something considering how many Bluetooth speakers we've tested. You might be surprised how much you'll use it in your baby's nursery, from playing music to help your baby fall asleep, to keeping you entertained (Spawned podcast, mamas?) during those late-night feedings.
*****
EXTRA COOL: WIN IT! Head over to Gugu Guru to see all of the Cool Mom Picks nursery must-haves along with more ideas for gender-neutral nurseries. While you're there, you can enter to win a Lullaby Earth Breeze Crib Mattress in the color of your choice! Whoo!
Thanks so much to our partner Gugu Guru for helping making it whole lot easier for new parents to create their perfect baby nursery.