Way back when my mom packed lunch for me, the brown paper bag always came adorned with a smiley face, a heart, or on days she was feeling really ambitious, a rough portrait of our dog, Maggie. And as a kid, it made such a difference, especially in the early days when the cafeteria felt like a wild new frontier.
How lucky to be a kid today with all these ready-made funny, smart lunch box notes in cool designs and favorite characters. Plus, parents everywhere are rejoicing they don't have to attempt a Pikachu sketch while trying to assemble a meal not based primarily on Cheetos.
Related: The coolest back to school printables | Back to School Guide 2016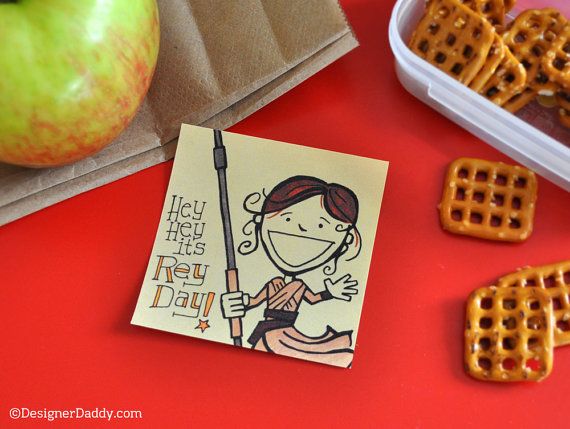 We've covered Star Wars-themed lunch box notes before, but since The Force Awakens debuted, my nieces would absolutely balk at any collection that didn't include Rey (Kylo Ren they can take or leave). So, a big thanks to Designer Daddy for these Superhero Lunch Notes (also at top).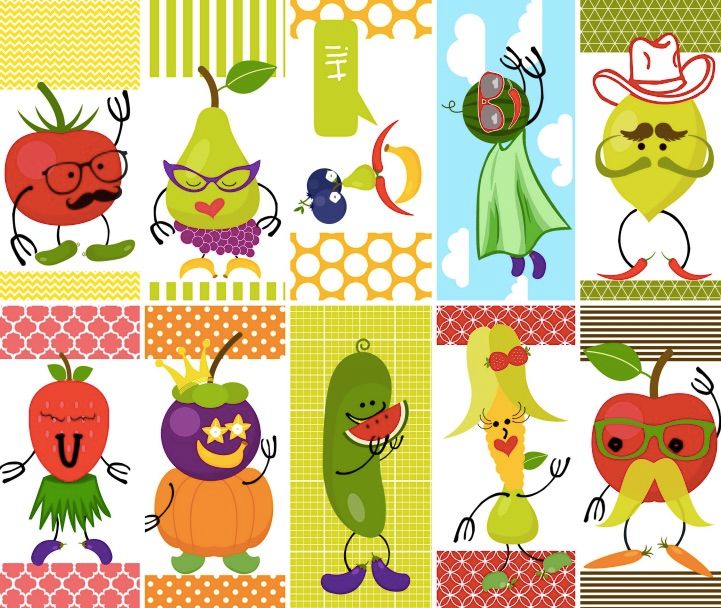 Little kindergarteners may need a sweet reminder of home more than anybody else, but since they probably can't read just yet, this can be a little tricky. Which is why I was so excited to find these Kindergarten Silly Love Notes from Capturing Joy. Because you don't need words when you have an apple wearing a mustache and carrots shoes.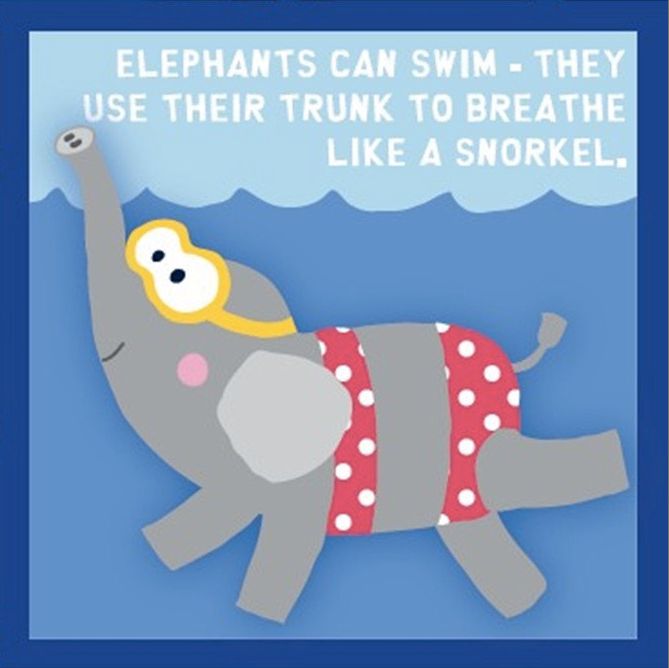 I honestly had no idea elephants could swim — or that they could really rock a polka dot bikini. These Wild Animal Fact Packs from Kids Luv Lunch educate in such a charming, cheerful way that kids will want to share the fun facts with everyone at the lunch table.
The first days of school can intimidate even the most outgoing kids, but who better to comfort them than Dr. Seuss himself? I think the whimsical illustrations and familiar go-get-em rhymes of these Dr. Seuss Quotes Lunch Notes at Thrifty to Gifty will reassure kids who are still adjusting to their new environment.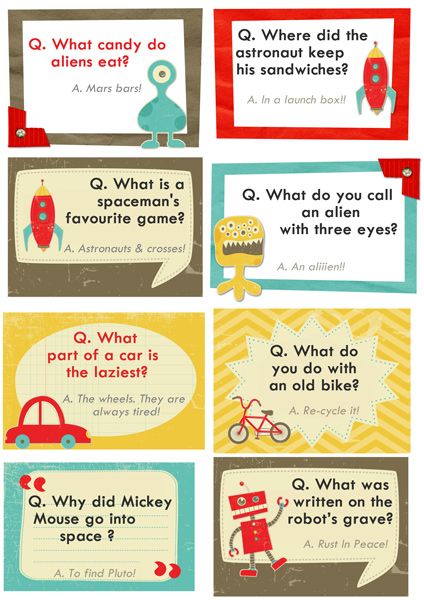 These Step-by-Step Lunchbox Notes we found a few years ago and featured in our back-to-school printables round-up still make me laugh with their pretty silly wordplay. If you're looking for a challenge, or need to freshen up your jokes, you can follow Design by Dani's tutorial on making your own printable lunch notes.
Related: 34 of the coolest lunch boxes and bags | Back to School Guide 2016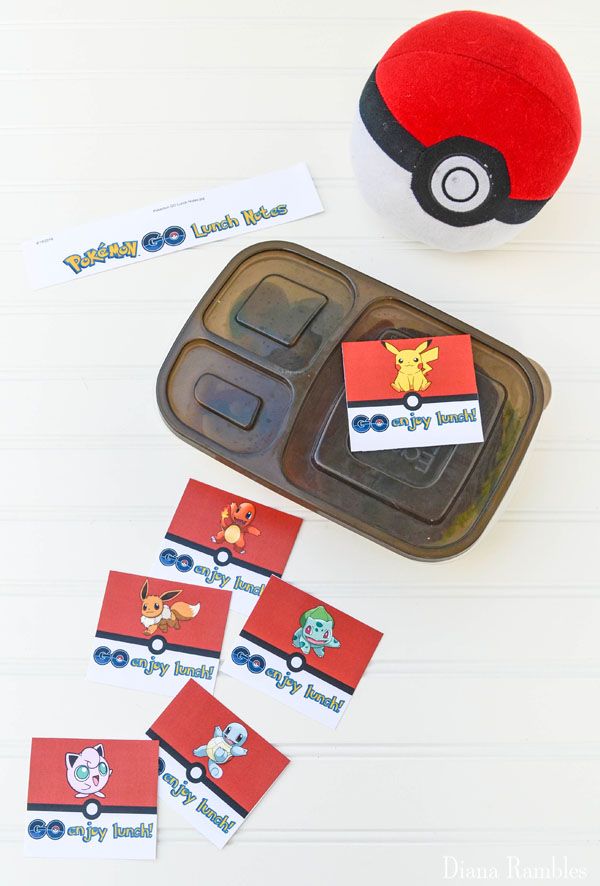 Whil you may not want to further fuel your child's Pokémon Go addiction, these Pokémon Go Lunch Note Printables from Diana Rambles make a fun, screen-free compromise that they can enjoy anywhere — even at school. Because, you know, gotta catch 'em all.
Liz discovered these Lovely Lunch Note Printables at Tiny Me last year, but I still really love the cool, modern designs of these cards and their simple affirmations. No gimmicks, just a sweet thought to give your kid a smile with that ham sandwich.
Our favorite lunch box notes for this year: these awesome NapKids lunch box napkins. They offer two printed sides with either space for a note or a simple game to stave off boredom and help make new friends during the lunch hour. So smart.
Related: It's a lunch bag! It's a place mat! It's the answer to every germaphobe parent's prayers.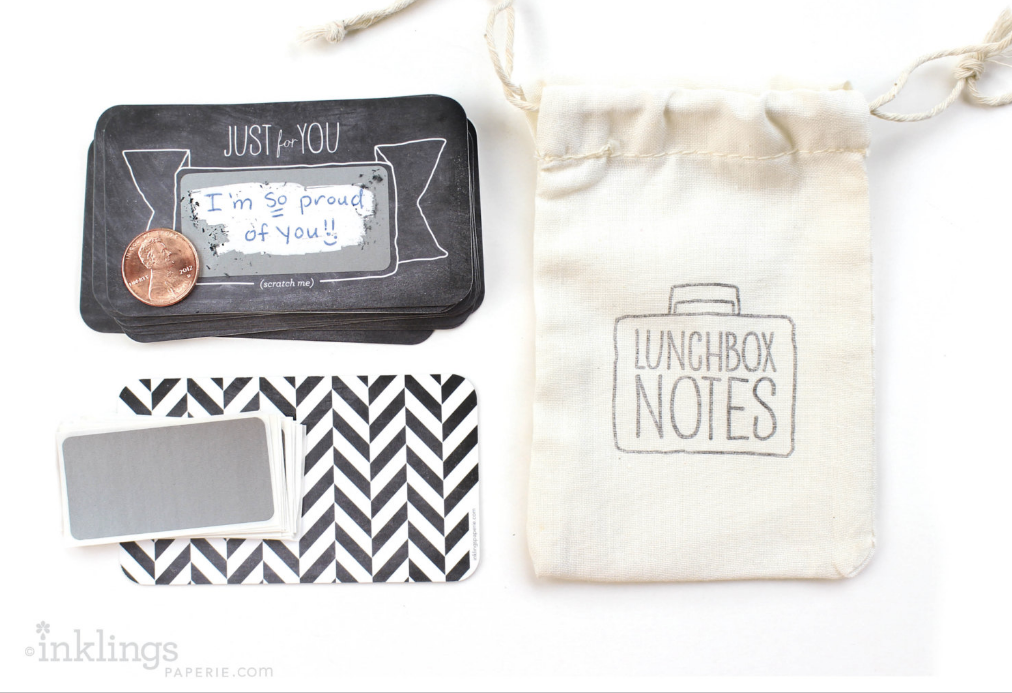 Kids love scratch-offs. There's just something about grabbing a penny and scraping until you see the secret message — in this case, a special note from mom or dad. These Inklings Paperie scratch-off notes require a tiny bit of assembly, but I think it'll be so worth it for the lucky kids who feels like they've just won the lottery and get to show it off at lunch.