Look around, look around, at how lucky we are it's Halloween right now! Why? Because the awesome people at the Hamilton Facebook page have released the official instructions to create a #HamiLantern. And who wouldn't want a little Lin-Manual Miranda hamming it up on their porch this Halloween?
At top: #HamiLantern Hamilton pumpkin by Olivia Rose Lee via Hamilton Facebook page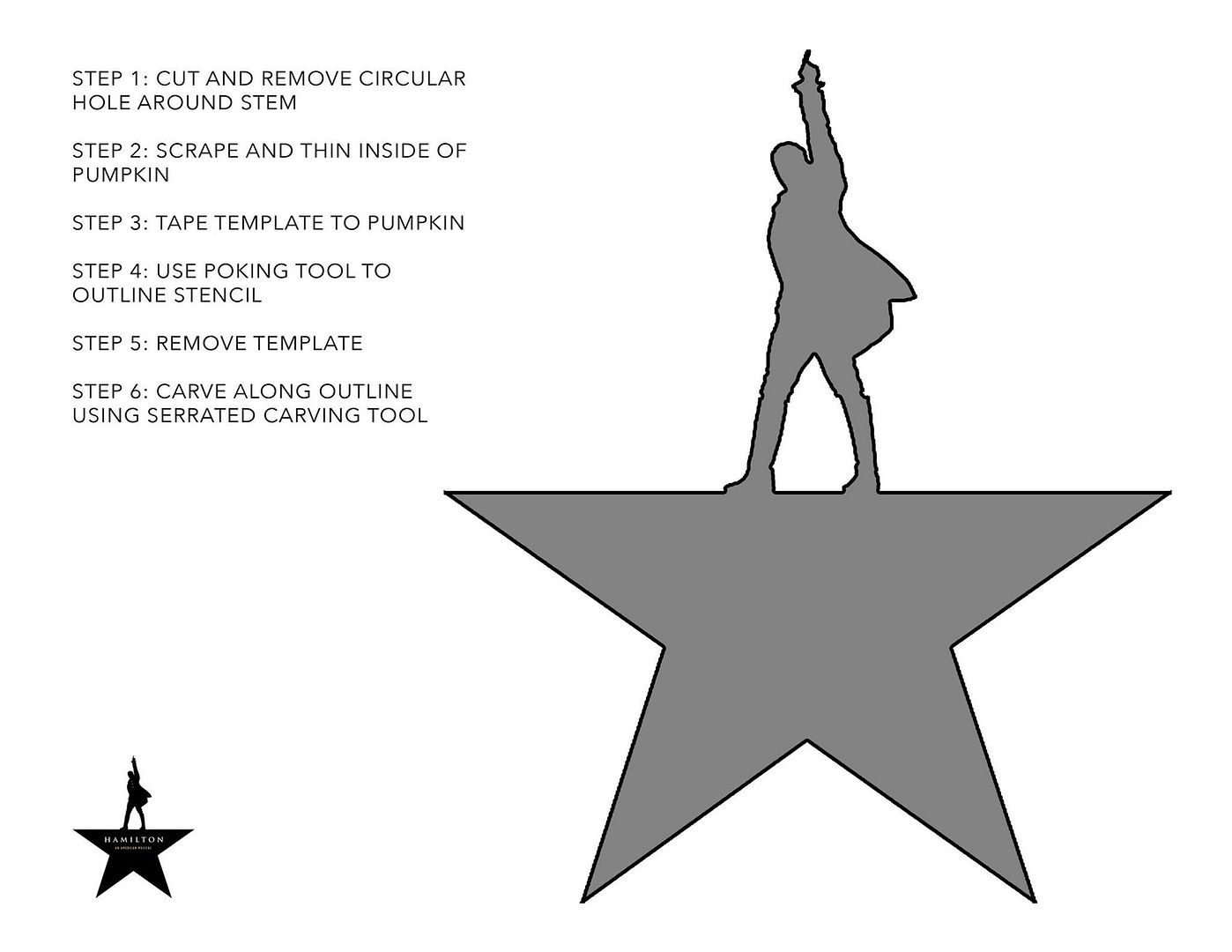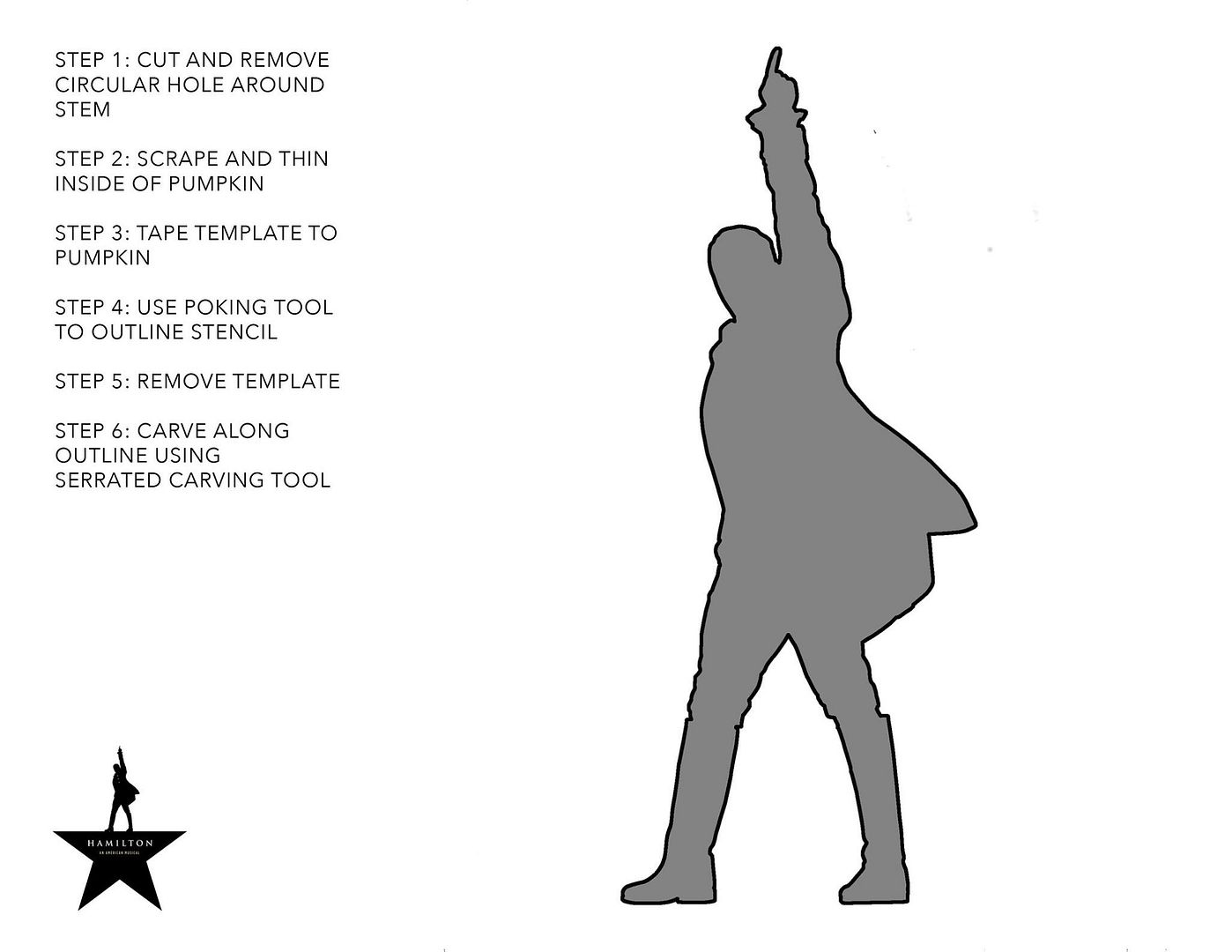 Related: The 13 most outrageously awesome carved pumpkins you just have to see. Because, whoa.
Choose from one of three versions, then, remember these few quick tips if it's your first Hamilcarving: Leave those dull kitchen knives behind and use Exacto knives and clay carving tools; instead of cutting straight through, consider scraping down the flesh so light shines through; and remember to use a flicker flame light or LED so the inside of your creation won't…burn. Heh.
Now pick up those carving tools and WORK!
The instructions for these awesome Hamilton pumpkin carving templates, and the stencil itself, can be downloaded from the Hamilton: An American Musical Facebook page.