Let's be honest…I'm lucky if I can get two eyes, a triangle nose, and a mouth carved into our pumpkin each year, but for some truly talented and dedicated pumpkin carvers out there, insanely intricate carvings become a masterful work of art.
If you want to try your hand at this sort of intricate, layered carving, you may want to start with a template you can find online. Just Google whatever you want to carve (Harry Potter, Star Wars, monsters, etc.), and a bunch of choices should pop up. The pros suggest using Exacto knives, clay sculpting tools, and lemon zesters as needed to get those precise layers, scraping every bit of goop out of the pumpkin so the pumpkin is less likely to rot right away, and leaving the vine attached by cutting a hole in the back (instead of the top of the pumpkin) if you don't want it to dry out right away. Who knew? (And if you want to get even more tips from Maniac Pumpkin Carvers, who did that Starry Starry Night pumpkin below, check out the full article at Mental Floss.)
I think I'll be sticking with the novice pumpkin carvers this year, and keep working on some shapely eyes. But these 13 pumpkins are something to aspire to.
Related: 16 great ideas for amazing no-carve jack-o-lanterns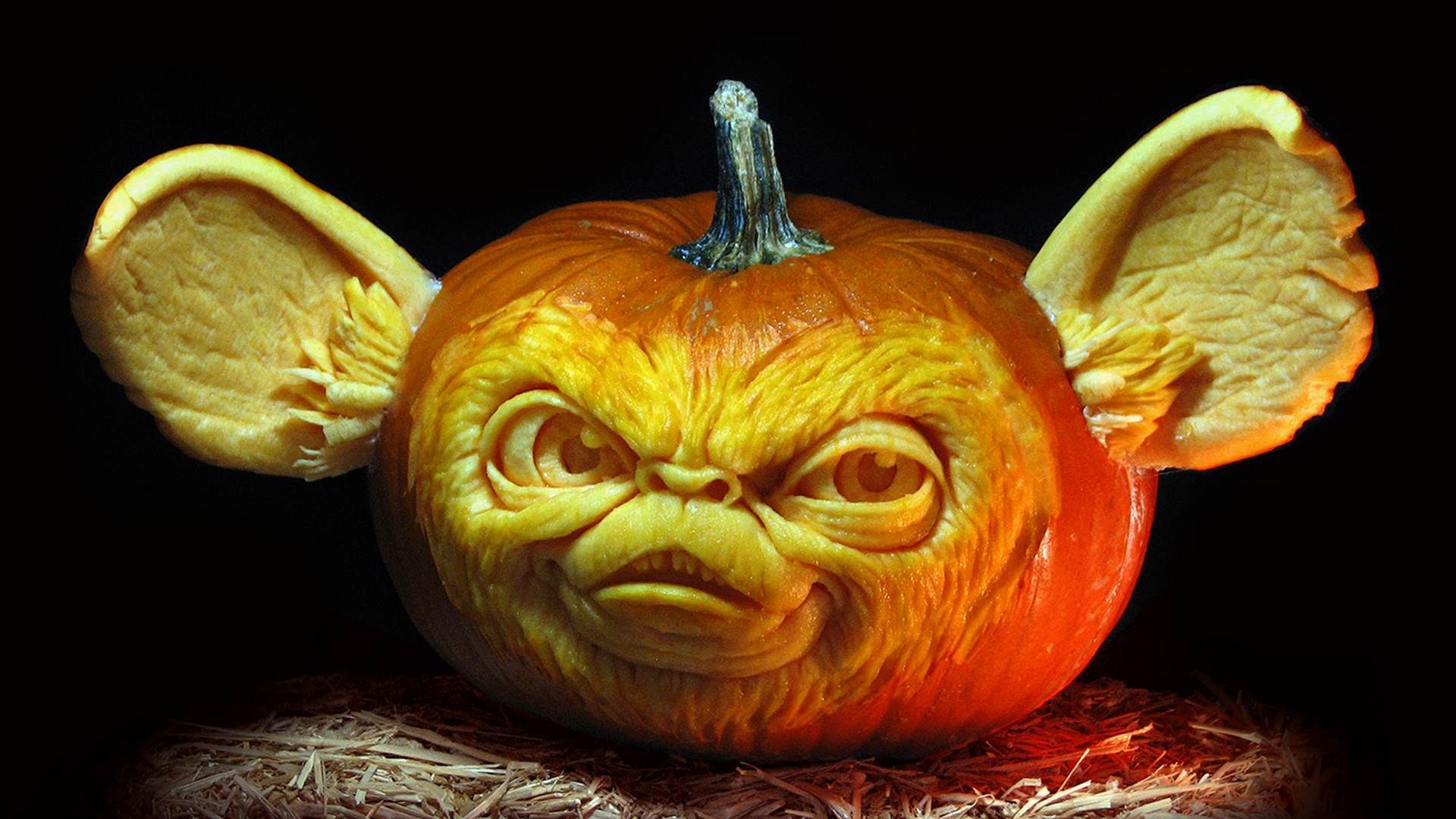 Gizmo by Villafane Studios
Optimus Prime by DoggieDoc83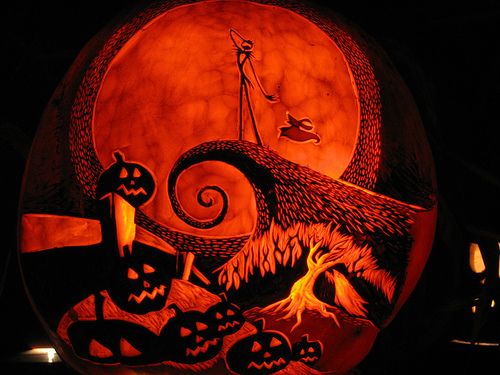 Jack Skellington by snerk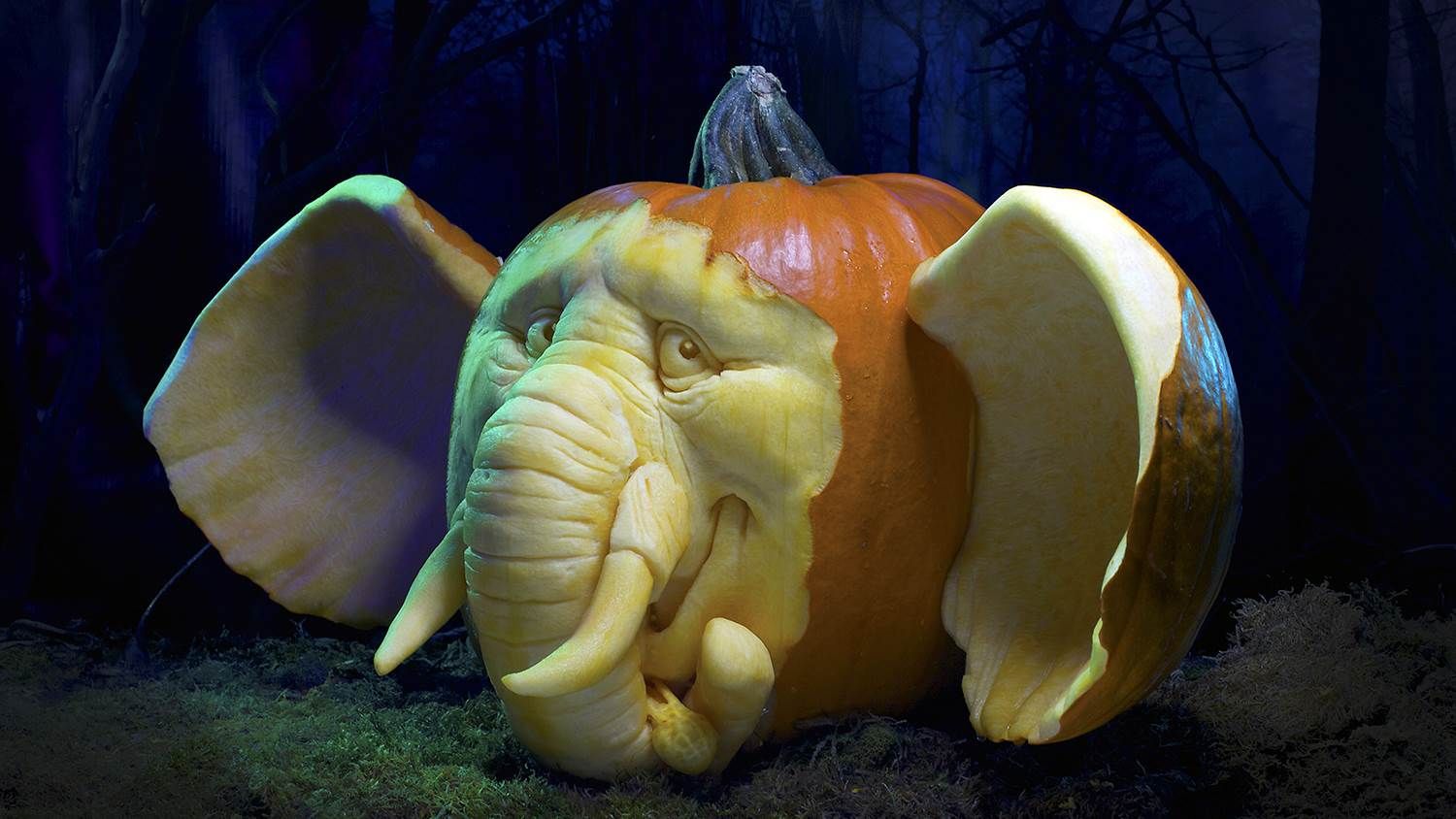 Elephant by Villafane Studios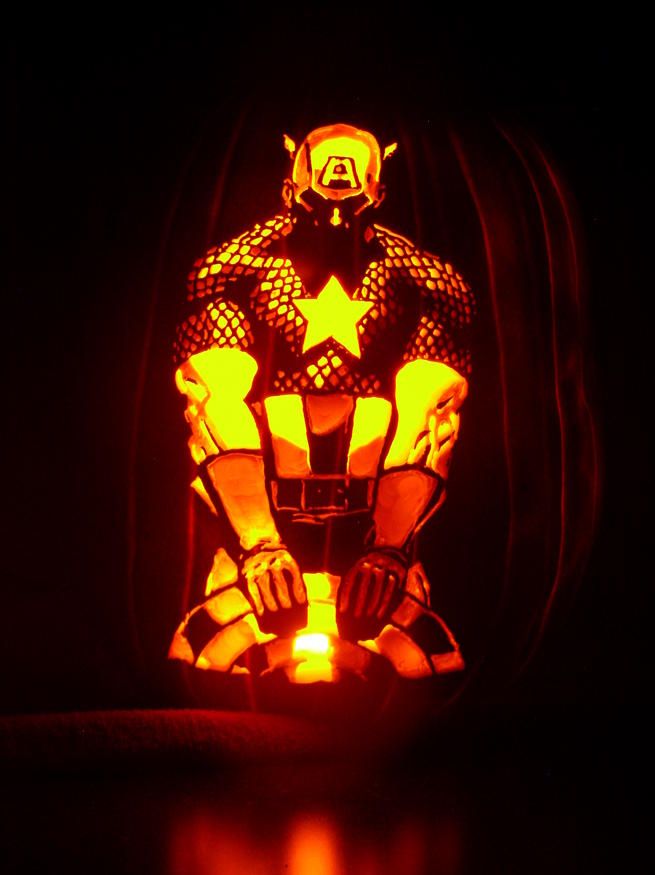 Captain America (We checked and cannot find the original source for this image but we would love to find out and share the credit!)
Flower (This is another one, source unknown, but we would love to find out who to credit!)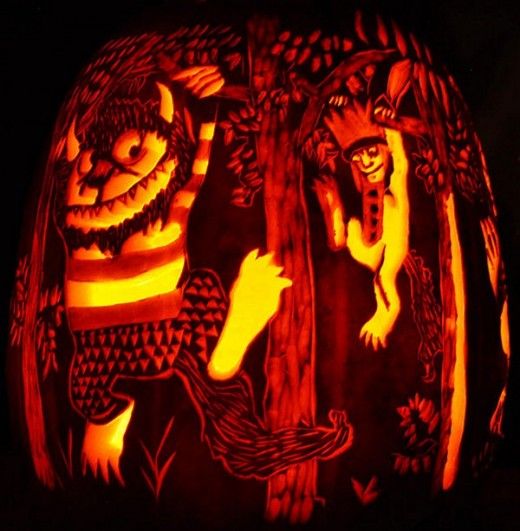 Max and the Wild Things by www.fantasypumpkins.com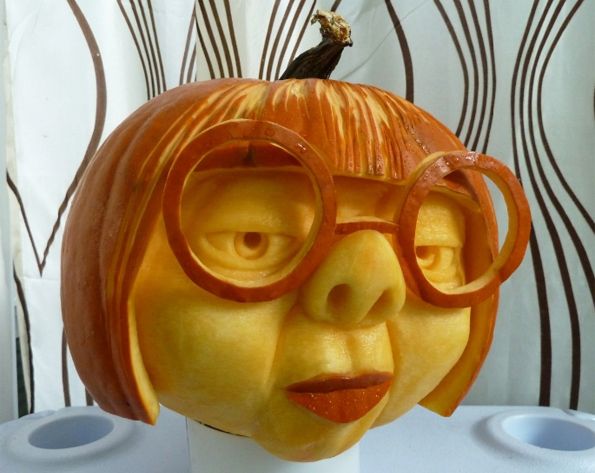 Edna Mode by www.sparksflydesign.com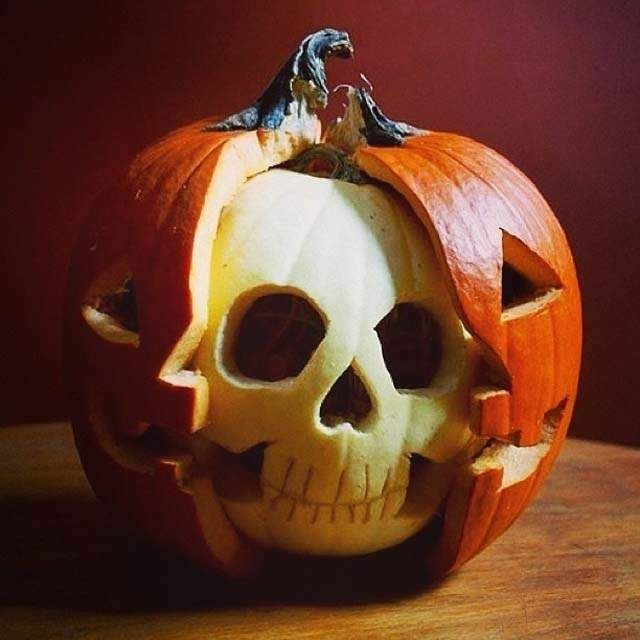 Two-face (We cannot find the original source for this image but we would love to find out and share the credit!)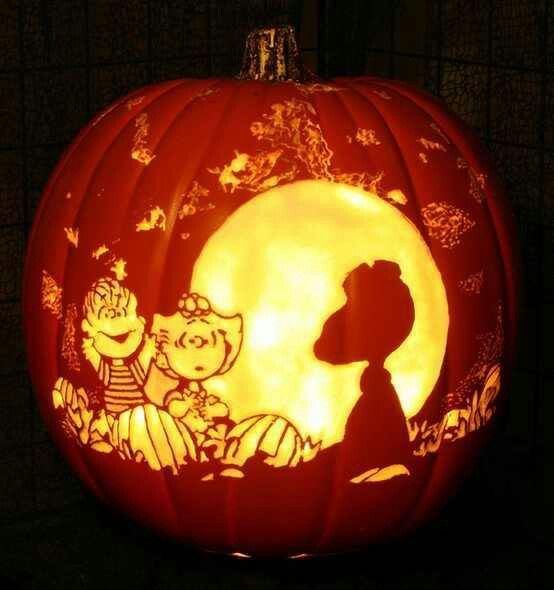 Charlie Brown and the Great Pumpkin (Another source unknown but we would love to know who to credit!)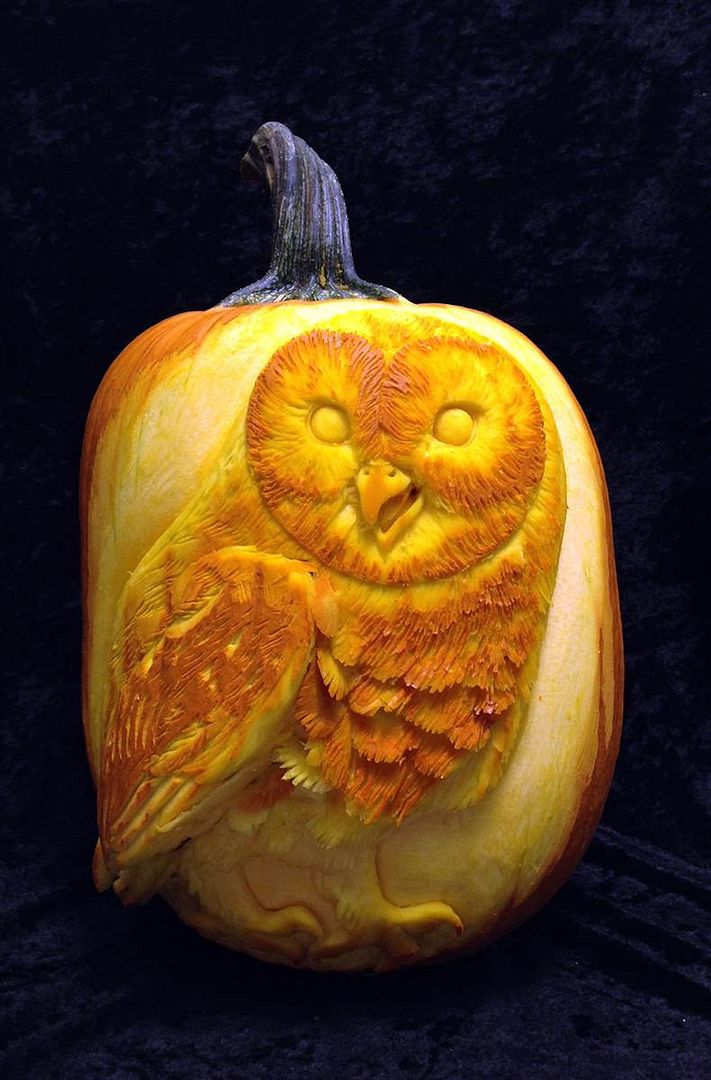 Owl by Villafane Studios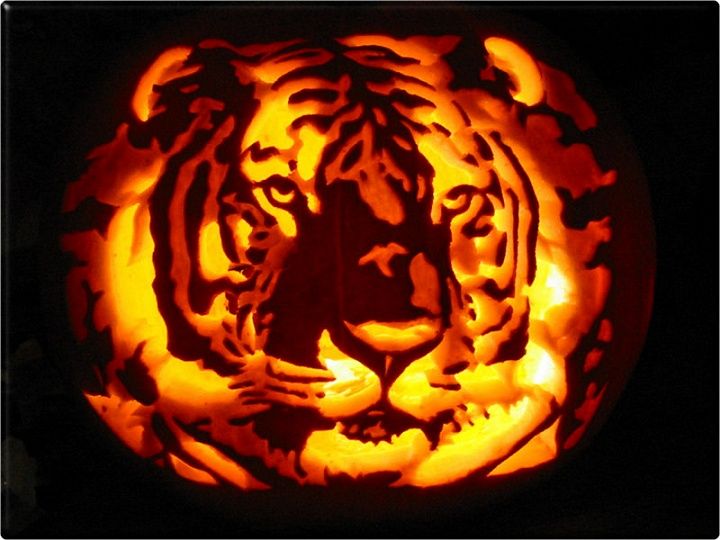 Tiger by volcanic-glass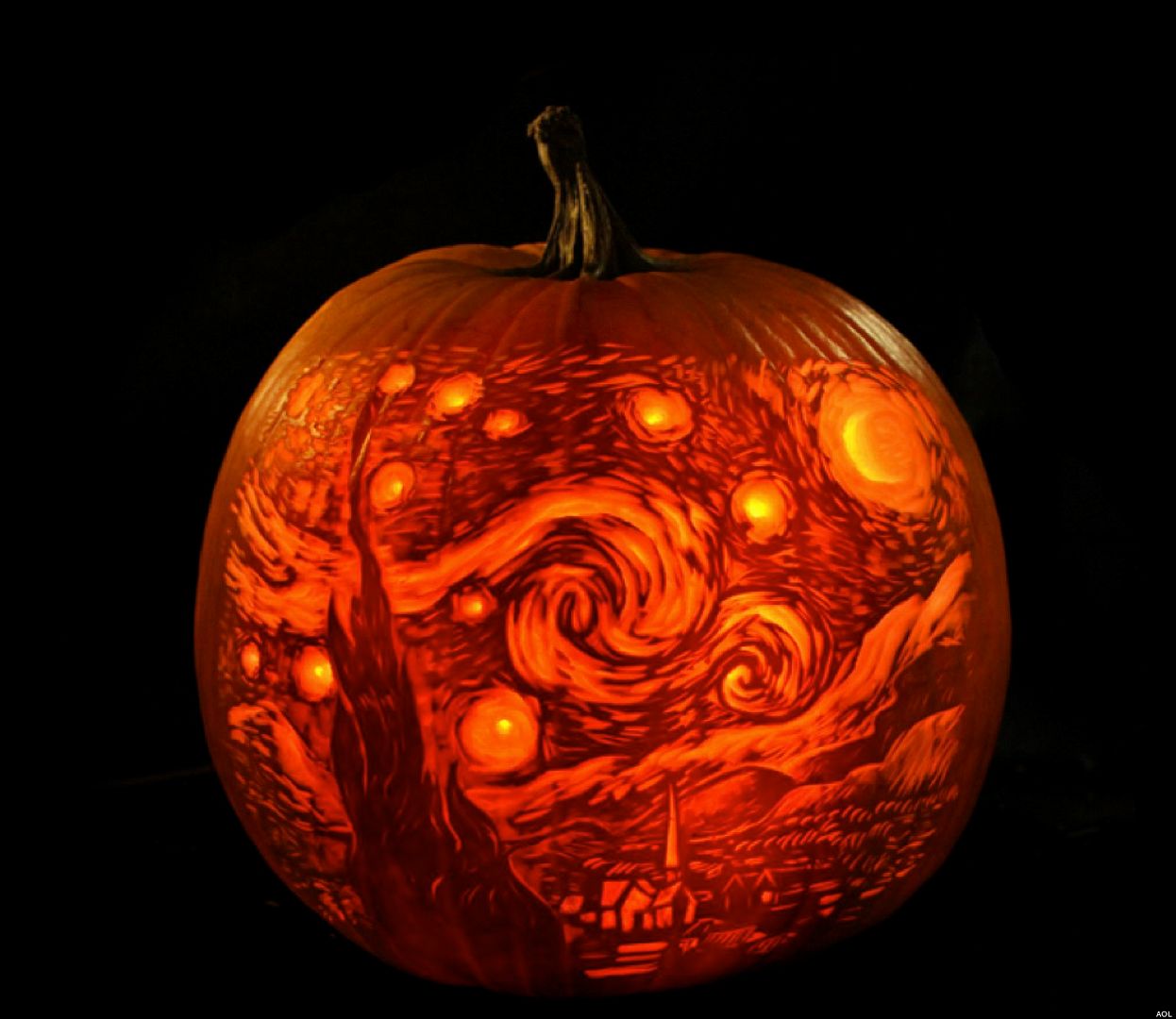 Starry Night by Maniac Pumpkin Carvers