This is a sponsored message from Candlewick Press
Award-winning children's book author and illustrator Oliver Jeffers and fine artist Sam Winston have teamed up to create a gorgeous children's book that's a tribute to the power of a great story — and just in time for holiday gifting.
The 2016 New York Times #1 bestseller, A Child of Books, is an imaginative adventure through the world of storytelling. The two young main characters discover the magic found in books, as they explore forests of fairy tales, sneak past monsters in haunted castles, and climb mountains of make-believe — all presented to the reader with a genius visual twist.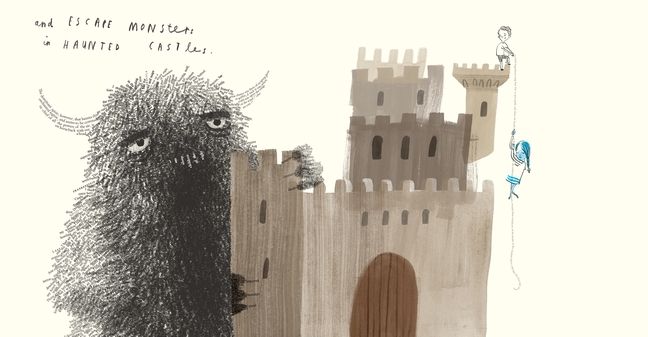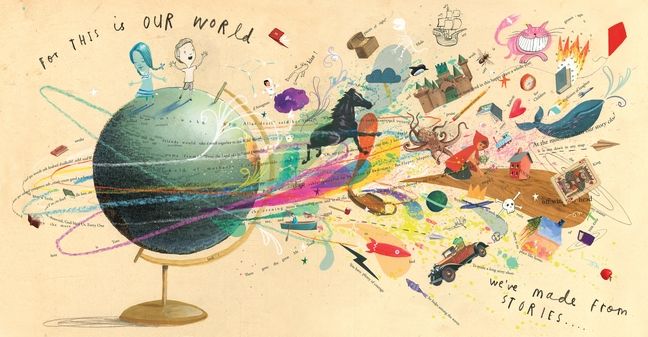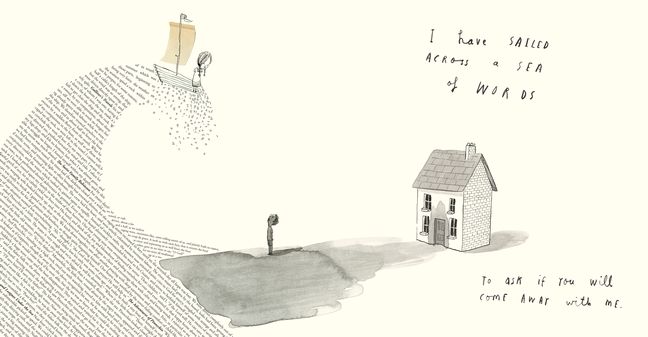 Cleverly woven into each illustration, thanks to Jeffers and Winston's clever artistry, you'll discover passages from classic novels related to each theme. You might recognize the prose in the tree branches in the forest of fairy tales tree from Hansel & Gretel and Snow White & Rose Red. While the monster in the haunted castle is made up of text pulled from Frankenstein and Dracula. 
The way the words and illustrations come together is thrilling and will leave kids with an even deeper appreciation for books — and that's a greater gift than any single book in itself.
Find A Child of Books by Oliver Jeffers and Sam Winston on Amazon, or at your local independent bookseller. 
This has been a sponsored message from Candlewick Press.