If your kids are anything like mine, there's a good chance they may not recognize the name Keith Haring in the same way they might, say, Stan Lee or Matt Groening. After all, Haring was making his most major marks in the art world way back in the '80s. You know, a time in ancient history during which, according to my 6-year-old son, I must have had to walk to school because cars hadn't been invented yet.
But even though the artist's name might not yet ring a bell in those growing brains, his art will, all thanks to this cool Keith Haring wooden Stencil Set.
CMP is an rstyle affiliate
Related: The coolest birthday gifts for 6 year olds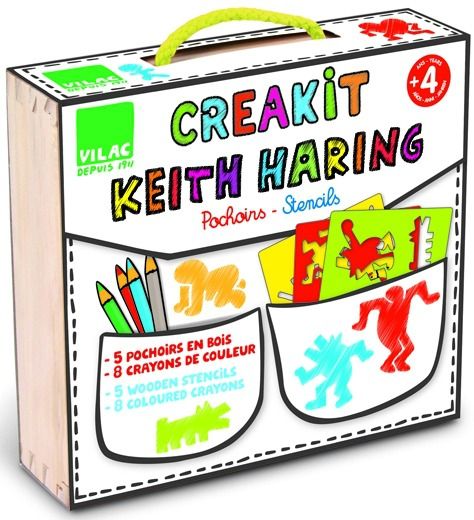 The set is made by Vilac, a French company that has perfected producing high-quality wooden toys and playthings since 1911. Yep, that means that the 5 stencil sheets in this kit featuring Haring's unique designs are, essentially, retro in a whole other way: They're made with good old-fashioned wood.
With this kit, which also conveniently includes some colored pencils, Haring's iconic drawings can come to life under the direction of small but capable hands. I love that it teaches kids about creativity, and even a few things about art history, too, which they will surely come to realize isn't so ancient after all.
The Keith Haring Wooden Stencil Set is available at our affiliate Amazon, or find it at Bonjour Petit, the Guggenheim Store, and the Keith Haring Pop Shop.