My kids, like so many, have this Monday off of school to honor the legacy of Dr. Martin Luther King, Jr. and I always find that craft activities are a good way to engage kids around any important day. So I've tracked together some really fun craft ideas for MLK Day that my kids can create to help us celebrate diversity and inclusivity — and hopefully get some important conversations rolling around any household.
And if for some reason your school isn't off for the day, these could be great classroom activities as well, along with a watching of King's famous I Have a Dream speech (linked here on YouTube).
You may be amazed how even the youngest kids can take away the core message. And we think it's especially important to talk about messages of inclusion, diversity, and fighting for what you believe in, as early as you can with your kids.
Related:Fantastic books about Dr. Martin Luther King Jr. for kids of all ages 
I love this sweet dream clouds craft found at the The Brilliant Crafty Type, because it challenges kids to think of their own hopes and inspirations and be able to name them. String them together, and hang them from your child's bedroom door as a reminder to live up to their own ideals as they go out into the world each day.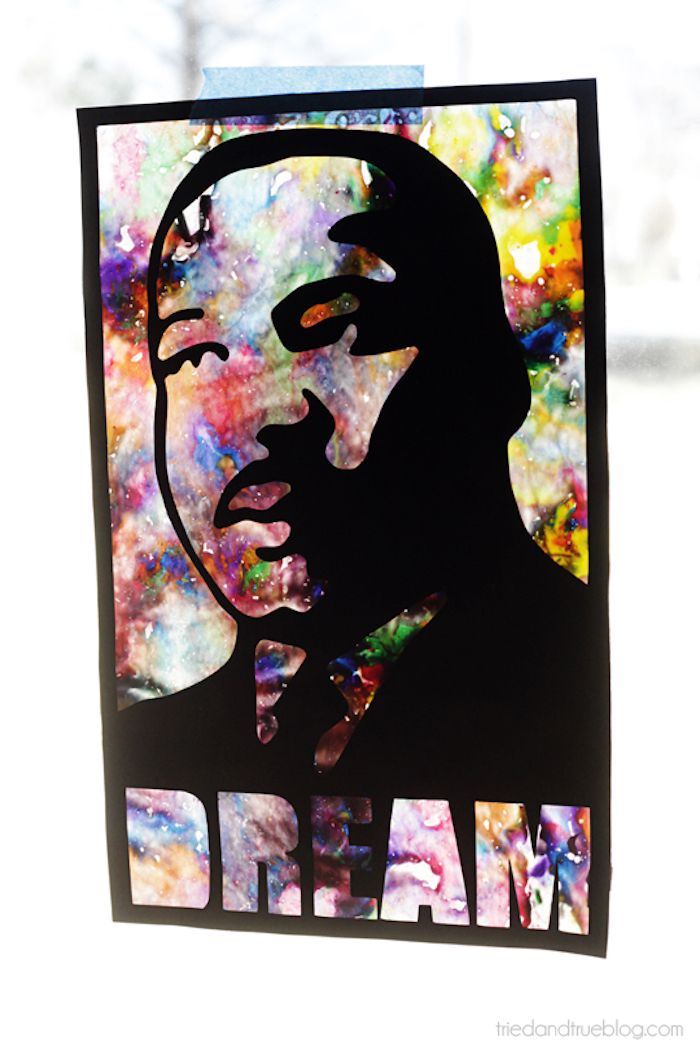 If you're focusing on MLK's Dream speech, this cool MLK window art craft tutorial for kids from the Tried and True blog is a great option. I love that I can help my kids draw parallels between mixing the colors of their crayon shavings and how the range of colors creates a more beautiful image. It's also a perfect, easily understood metaphor about how when people of every color live together peacefully, it creates a beautiful picture too.
For a very simple MLK craft for younger kids, I suggest this easy I Have a Dream handprint project I found at Mama Jenn's blog. I love that, no matter the shade your kids use to create their print, the hand that makes them never changes It's a great chance to talk with kids about how people are not always as different as they may seem.
Related: For MLK Day, a whole new twist on a day of service just for kids. 
My favorite kind of kids' crafts are the ones you can eat (you too?) and these Love in Hand cookies at Gourmet Mom on the Go (also at top) are a great MLK craft for kids that reminds us all about embracing people who are different from ourselves. Why not make a whole basket and deliver them around the neighborhood to share the love.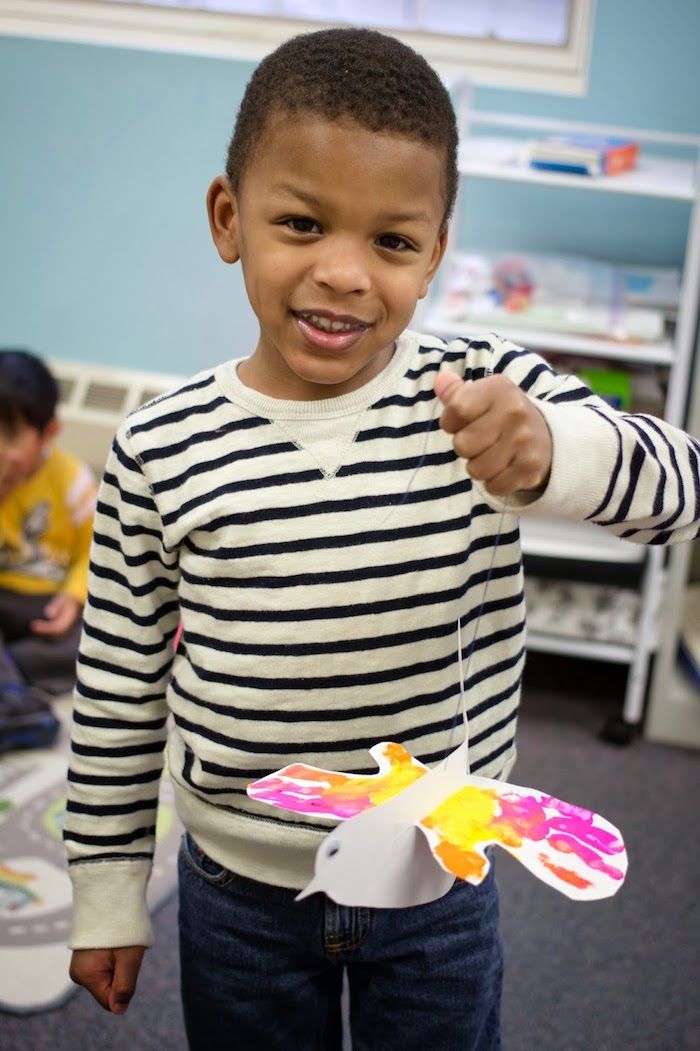 It's so crucial for our children's generation to learn to disagree and protest oppression peacefully, and this peace dove craft for kids at Frozen in Time is a beautiful way to illustrate Dr. King's emphasis on peace. The colorful handprints aren't just pretty, I love that they represent how beautiful life can be when it's filled with a variety of colors and experiences. I'd have my kids make a bunch of these and tape them from string to dangle from my playroom ceiling.
I loved the vibrant color of these MLK-inspired collages we found at Art Paper Scissors. Be sure to click through to see all the different variations this art teacher's students came up with, because wow, these kid are amazing! Then, challenge your own kids to come up with their own dream for American kids, then see if they can incorporate their idea into their craft project as they paint and cut and create.