In the 10 years my husband, kids, and I have been a family, I've managed to send out holiday cards exactly three times. These are not good odds. Like, if I were a team in the Super Bowl, bookies would strongly advise against betting that I would even remember to show up.
Luckily, for all the parents, like me, whose packed schedules and busy brains preclude us from sending out holiday cards, there's still a chance to make up for it in a big way: Valentine's Day photo cards! And, with super-cute options like these that your friends and family are sure to love, maybe it's okay to "forget" to send holiday cards again next year.
CMP is an rstyle affiliate
Related: 21 cool Valentine's Day gift ideas for kids of all ages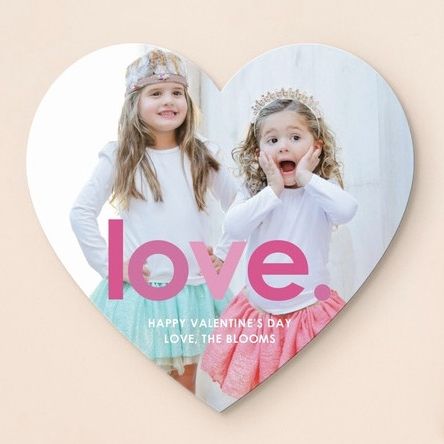 Minted's huge selection of cards by independent artists (and clever wish-I'd-thought-of-that wording, like the one shown at top) makes choosing just one favorite design a challenge. That the site just added a brand-new heart card shape to its love-day lineup doesn't make it easier. Today, 1/23, get 10–15% off Valentine's Day photo card orders at Minted with code HEART17.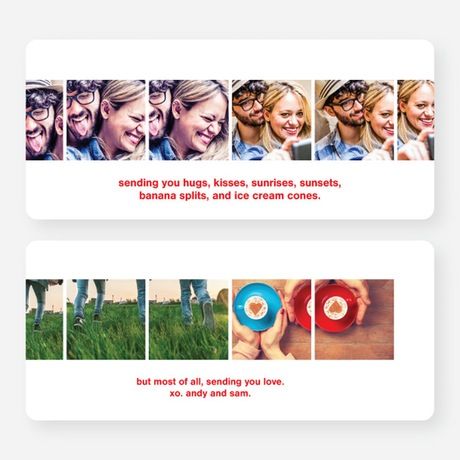 I adore the old-time photostrip feel of this card from Paper Culture — a company that, by the way, plants a tree with every order, which means your love will only grow. (Was that too cheesy?) Paper Culture Valentine's Day cards are 40% off through 1/24, so, hurry!
If you're a sucker for wordplay and have a photo subject who will don a tie with a lot of patience and just a little squirm, you may fall in love with this mustache card by C. Lacey Designs.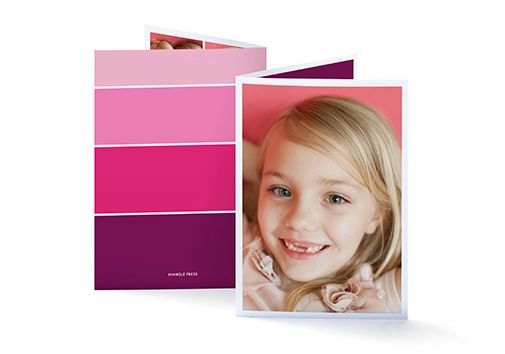 Ombre Valentine photo cards by Pinhole Press are so bright and pretty, you'll want to get a bunch — but you don't have to. In fact, this is one of the selected designs where you can order just a single card if you, say, forgot one special someone on your holiday card list this year. But if you do need more, orders over $55 get free shipping.
Related: 11 of the cutest Valentine's Day gift ideas for babies and toddlers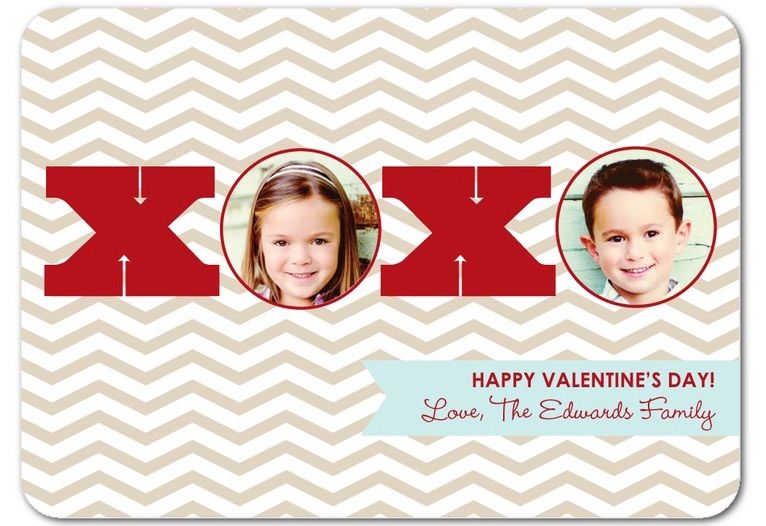 A chevron-printed card from Tiny Prints is simple and modern and I just love how you can add huggable faces to the Os. Tiny Prints Valentine's Day cards are 25% off now through 1/24 with code VDAY25.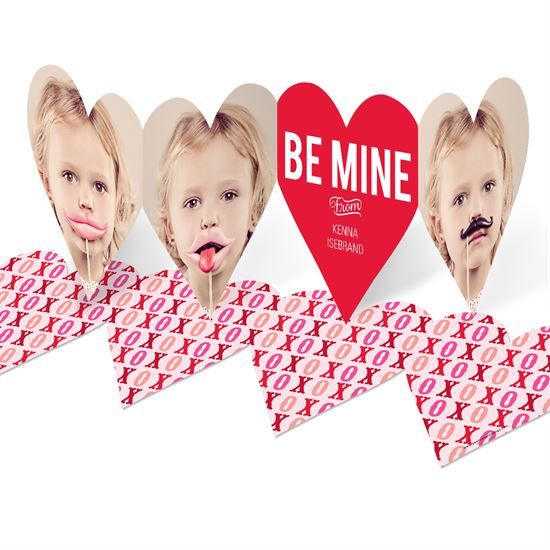 When you can't choose just one photo, this heart paper chain valentine by Pear Tree is the card for you. So fun and festive! Pear Tree offers free ground shipping for orders placed by 1/23 with code FREESHIP.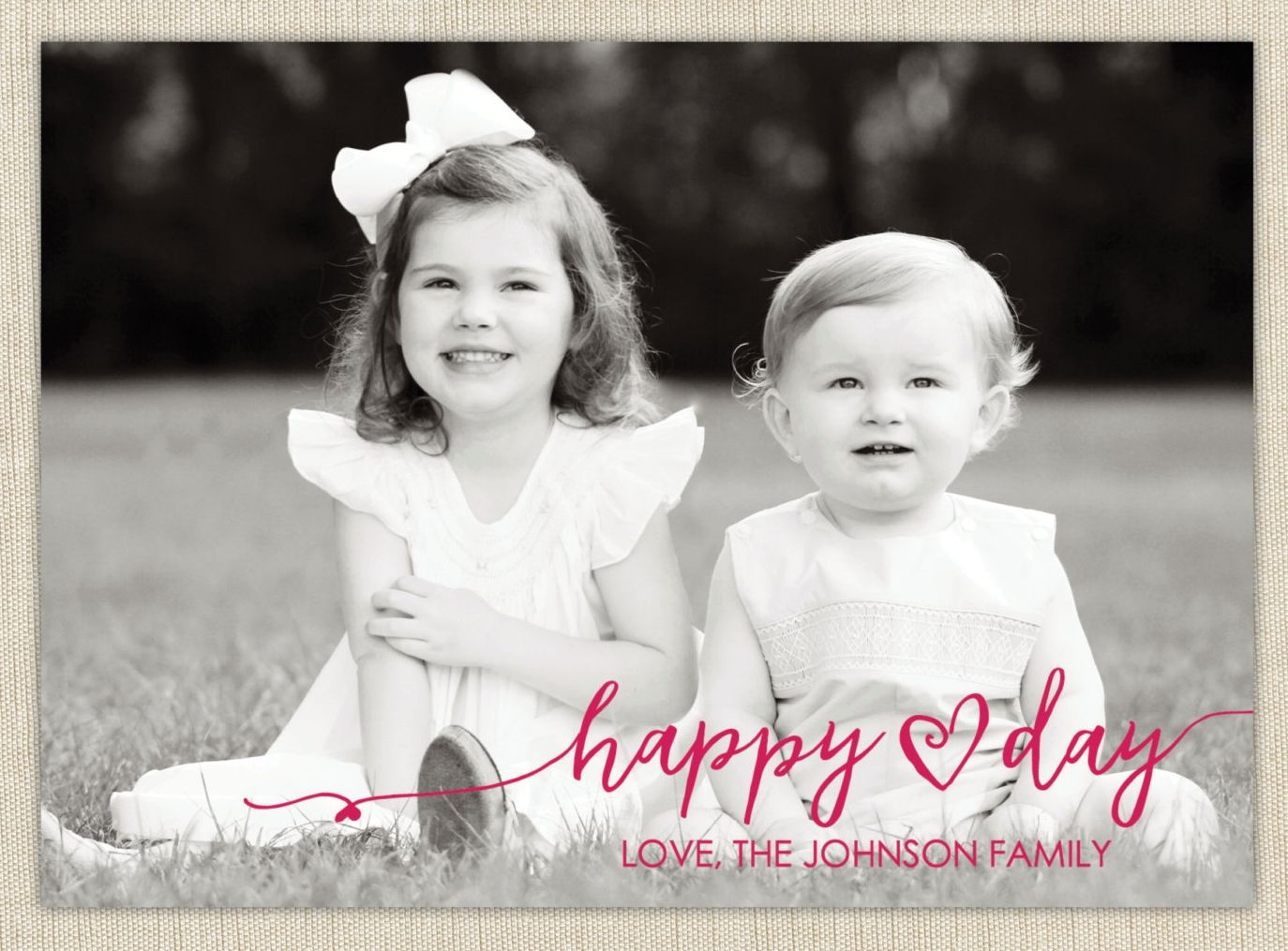 We're still suckers for classics and I think this card is perfect for families who just want to swap out Happy Holidays for Happy Heart Day. Plus, one sweet photo is really all you need with this Valentine's Day photo card by Brown Paper Designs. (And psst…they can deliver your custom card digitally, if you've really procrastinated this year).