Members of the Rebel Alliance, big and small, rejoice! We've found the perfect weapon to protect you from the damp forests of Endor, the withering sun of Tatooine, or, you know, some light drizzle on your commute to school.
We are so excited about these Star Wars lightsaber umbrellas — an essential accessory, if you ask me, for any Star Wars fanatic needing some rad rebel gear to hold them over until The Last Jedi opens nationwide (just 324 more days, yay!).
Related: 5 of the hottest Star Wars toys your kids totally want. Trust us.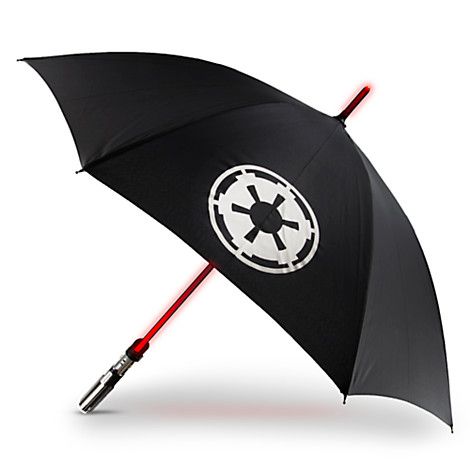 You'll look like a real Jedi out there with the light-up Luke Skywalker Lightsaber Umbrella (shown at top). And, hey, this works for Rey fans too. Or, there's the red Darth Vader one, too, in case you prefer the dark side (no judgement).
You can find the Star Wars Lightsaber Umbrella at the Disney Store or look for it at a galactic trading outpost near you.