Valentine's Day is already upon us and we've found some of the sweetest Valentine's Day crafts for kids from some of our favorite bloggers, DIY-ers, and clever makers.
Whether you want to embrace the mess with your preschoolers, or you're looking for a cool craft to do with bigger kids — or, hey, you just need to use up your empty toilet paper rolls — we've got a craft for that.
Related: More easy Valentine's Day crafts for kids from supplies you already have
For this Valentine Shaving Cream Heart Art at Hello, Wonderful, kids get to dip their paper into a tray of shaving cream and neon paint, which I'm pretty sure is every preschooler's dream. And such a cool effect!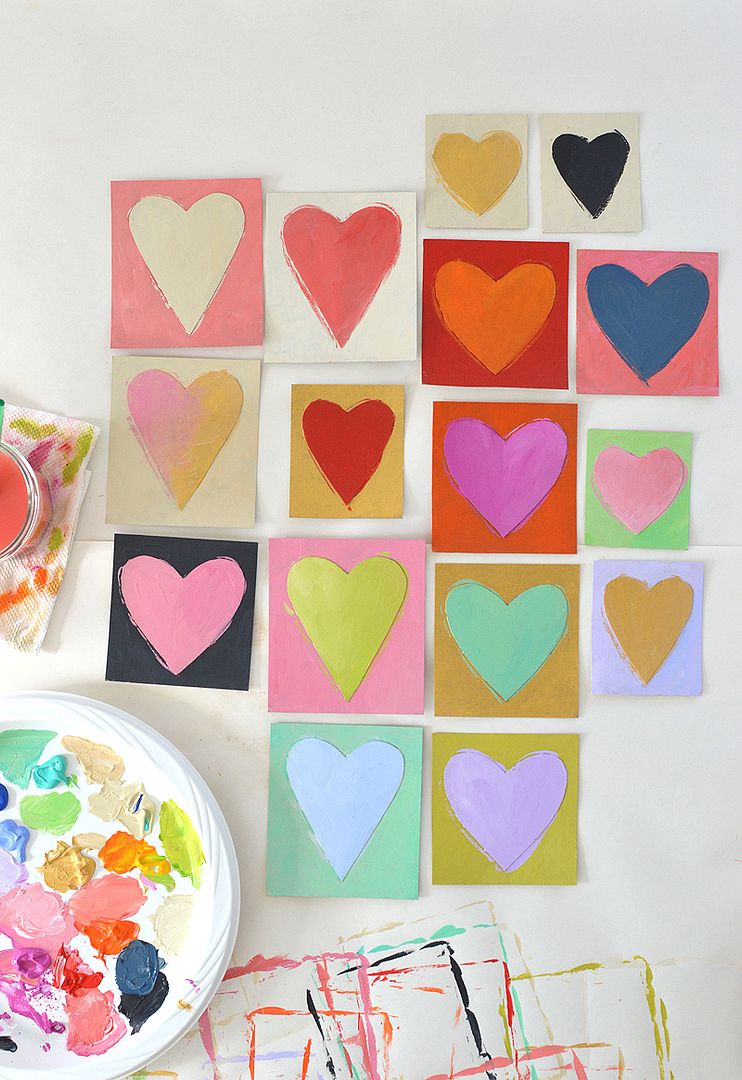 These Cardboard Hearts are some of the easiest Valentine's Day crafts for kids, especially because they're made from cereal boxes you already have at home. I love the look of the collage when they're all put together. Check out the full tutorial at Art Bar Blog on how easy it is to cover a wall in pretty hearts.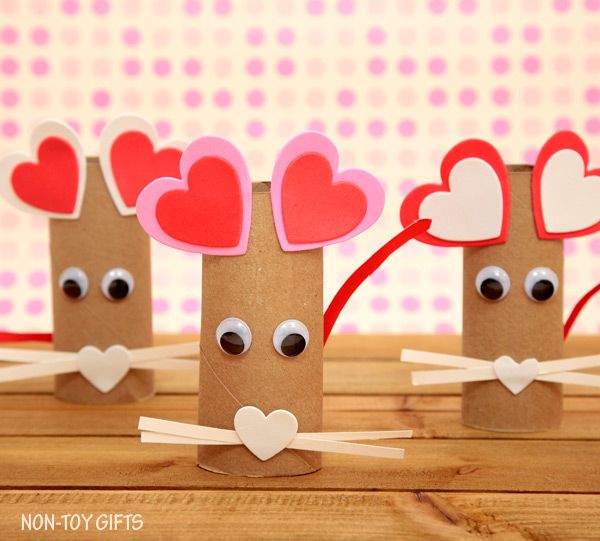 It's not often I use cute and mouse in the same sentence. But I just adore the heart-shaped ears and nose on this Paper Roll Heart Mouse Valentine's Day Craft at Non-Toy Gifts. I think this would craft would be perfect for Valentine's Day parties — you can pre-cut all the materials making it a really easy, mess-free activity and party favor.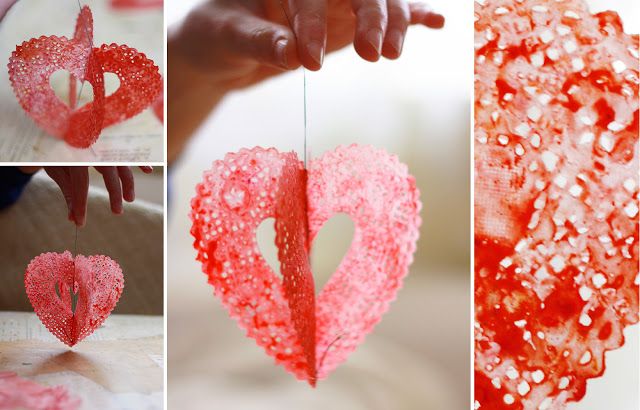 Not only do these Wax Doily Valentines made from candle wax that we found at Aunt Peaches look gorgeous, but if you use a scented candle, you'll have a pretty sweet-smelling Valentines too.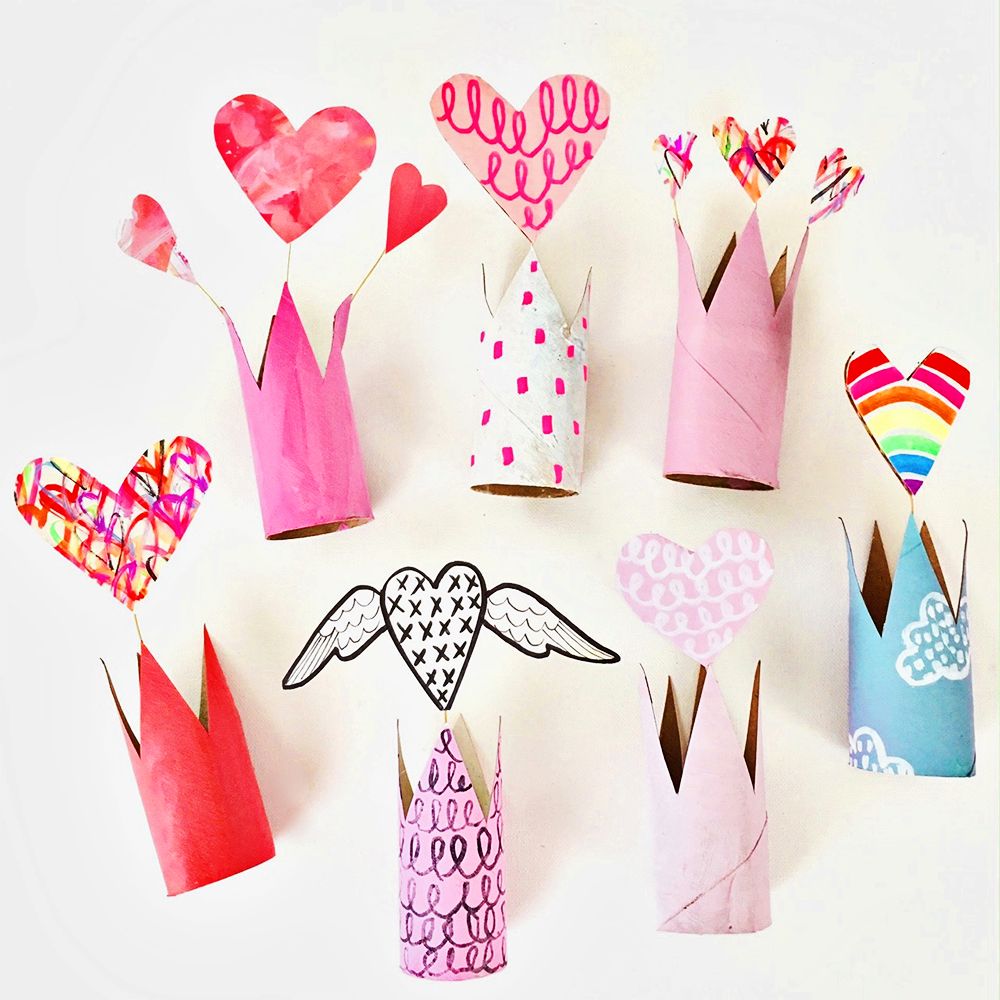 Because I can always appreciate more ways to use up empty toilet paper rolls, I was so happy to find these adorable (and comically undersized) party hats! Head over to Hello, Wonderful to see how these Recycled Valentine Paper Tube Crowns Craft for Kids are made. I think tweens and teens will love this craft, but littler kids can also design their own crowns and you can add on the finishing touches.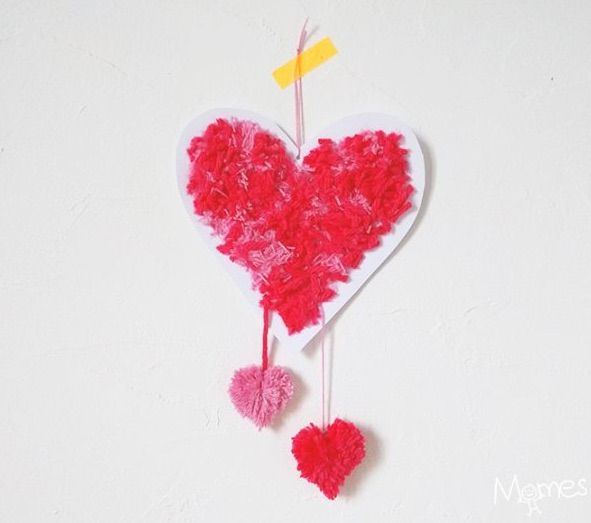 How great are is this Heart Pom Poms Valentine's Day craft at Red Ted Art? Whether you make the whole heart mobile or just the pom poms, these crafts will brighten up any room.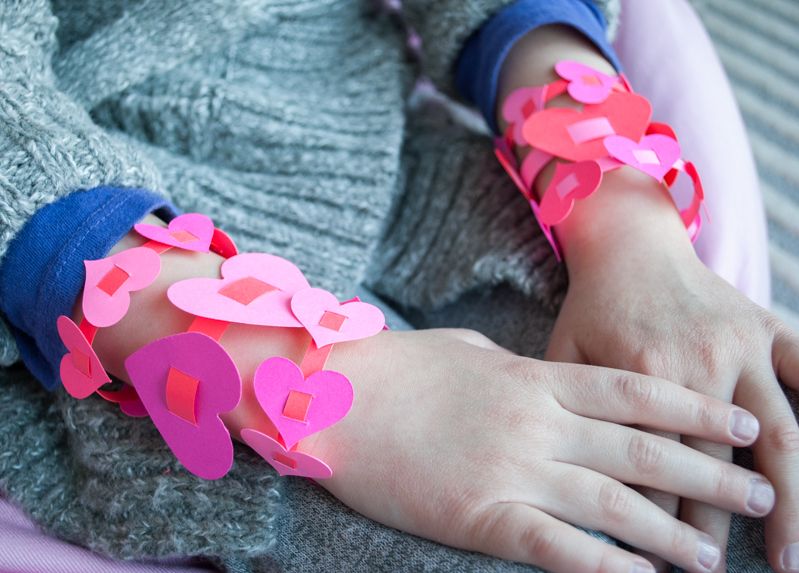 For younger kids, I think the wearable art Paper Heart Bracelets DIY at Merriment Design will be a huge hit. Because sometimes posting to the fridge just isn't enough. (Psst…these bracelets would make great classroom gifts or friendship bracelets too!)
This Heart Robot Valentine's Craft for Kids at Non-Toy Gifts (also shown at top) are more zany than they are sweet, and it's the quirkiness that won over my heart. I can totally appreciate how simple it is for everyone to come up with their own unique creations with this easy Valentine's Day craft for kids.
These pretty DIY Felt Heart Hand Warmers at Popcorn and Chocolate are a bit more of an advanced craft for older kids who have a steady hand and can do a simple stitch. But they make such a thoughtful gift — for friends, teachers, or your favorite auntie ever. (Hint to my nieces!)