Whether you've seen every film nominated for an Academy Award this year or you're still trying to figure out what this La La Land is that everyone's so gaga about, having friends over for an Oscars party is always a winning idea.
An excuse to obsess over all the glitz, glamour, and gossip — with champagne? Count us in!
And with all the food, decorations, and party games taken care of, you can contemplate the things that truly matter: Will Kate McKinnon present in character (and if so, who)? Exactly how many actors will be sporting bushy beards (and why is that so trendy right now)? Will Viola Davis' two-decade film career culminate with an Oscar for Fences? We'll find out on February 26. Get those champagne flutes ready!
CMP is an rstyle affiliate
Related: Where to see all the 2016 Oscar best-picture nominees
For starters, a popcorn bar will earn you a gold star. Check out these four delicious gourmet popcorn recipes from Sarah Johnson. Buffalo Chicken and Bourbon Salted Caramel Popcorn…wow, do these sound amazing!
Because the focus point of the party is mostly on the screen, you don't have to go too over the top with decorations. That's why we're tickled by these beautifully drawn Academy Award paper doll creations from Paper Dolls by ER Miller — they add some stylish fun to your decor, and some hands-on activities for guests during commercials. (That is, if your kids don't steal them first.)
You know it, we know it, Fashion Police knows it — critiquing what everyone's wearing before the awards ceremony even starts is half the fun of the show. So print and hand out these Oscars Bingo cards by PureWow, because even if you aren't yet an expert on Hacksaw Ridge, you can most definitely recognize a plunging neckline when you see it.
Every Oscars party needs a fill-in ballot like this free printable by Lia Griffith. At the end of the night, whomever gets the most correct walks away with bragging rights (especially if they nail categories like Best Sound Editing).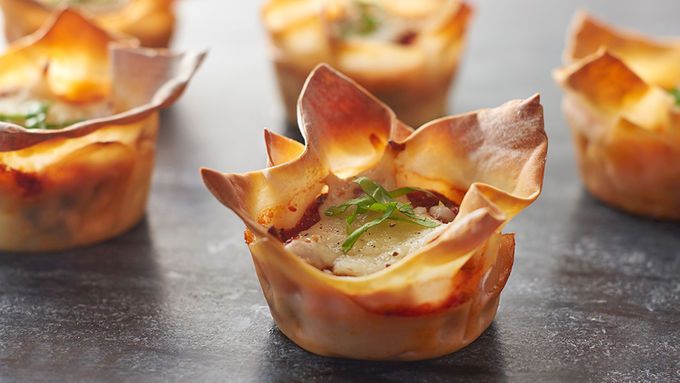 To keep up with the song and dance numbers, the speeches, and the tributes, you're going to need some sustenance — preferably in the form of tasty finger foods, which are both easier and classier to eat.
In addition to these awesome Oscar party-ready sliders, tuxedo hot dogs, and coconut shrimp from Cool Mom Eats, you could whip up some pint-sized pastries (like the ones above from Tablespoon) and call them "La La Lasagnas."
Or how about some "Manchester by the Ceviche" with Marla Meridith's guacamole-infused recipe? Swing for the Fences (heh) with the pun possibilities.
Related: 12 more fun ideas for your Oscar party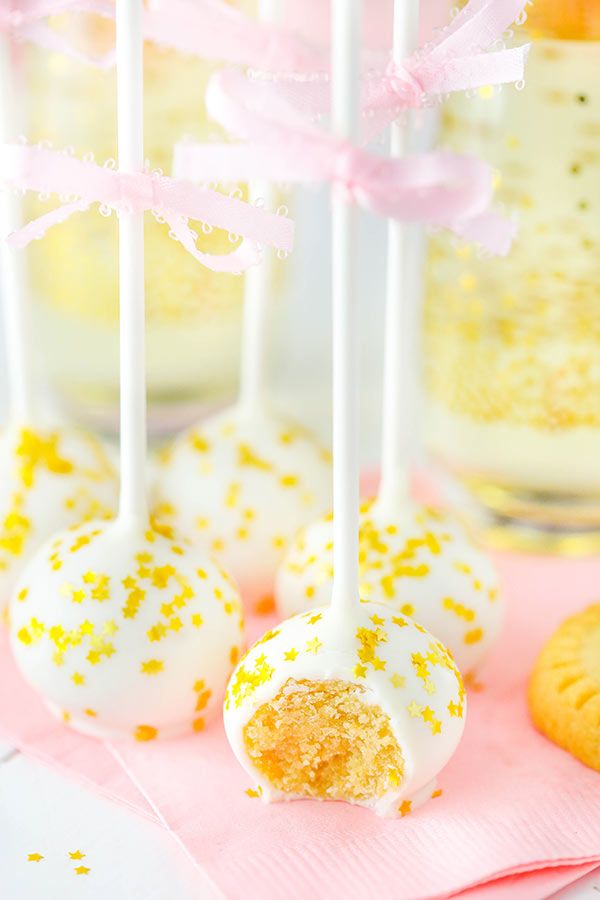 Foods that involve both sugar and champagne is one of life's great luxuries — A-listers eat them all the time (probably?). Life, Love and Sugar's no-bake champagne cookie pops are sparkly, festive, and surprisingly easy to make.
Can you stand how clever these Oscar envelope napkins by Lonny are? You almost don't want to "open" them (reason No. 3 in the case for finger foods). All it takes is some folding and quick medallion-making. Love!
We found this last year when we pulled together another 12 great ideas for your Oscars party, and we still love it today. How fun is this free printable Mad Lib Oscars acceptance speech from B. Nute Productions? I know we all know friends and witty family members who would come up with some hilariously inappropriate thank-yous. No play-off music needed — these speeches will be worth hearing until the very end.
Related: We nominate these Oscar party cocktails for "Best Drinks."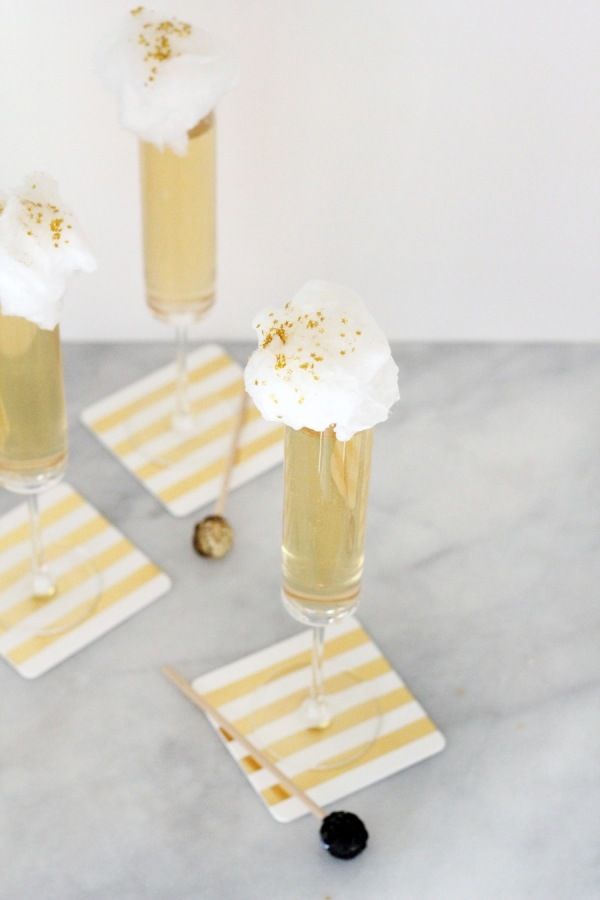 Look, we may not be receiving a statuette of our own any time soon, but that doesn't mean we can't enjoy something tall, gold, and sparkly. This ginger beer and prosecco cocktail by Style Me Pretty is just the ticket, don't you think?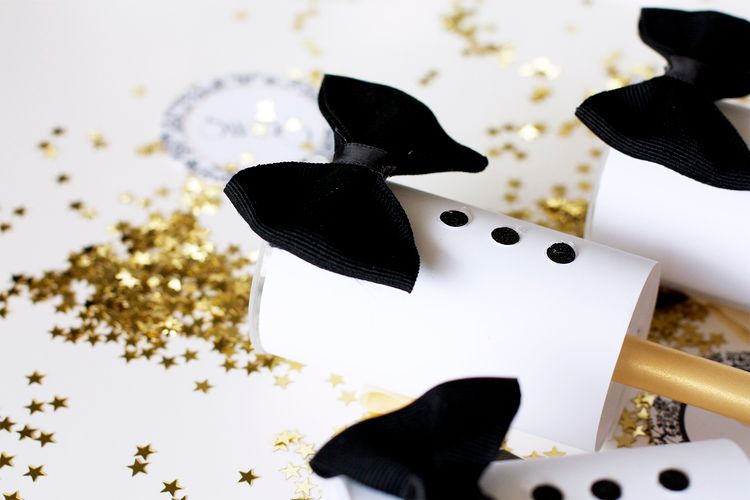 Three little words that will help erase any post-party cleanup worry that you might have about Kristi Murphy's absolutely adorable DIY tuxedo confetti poppers (also shown at top): It's not glitter.
Of course, what's an Oscars party without some photographic proof, red carpet-style? Giggles Galore has some super-fun Hollywood props ideas that you could re-create and use for photo booth–style snapshots. It's the perfect way to pick the party back up when the show is starting to run way overtime.