We're not alarmists around here, but we admit, we've been researching safe tick repellents for our own kids. The data we're seeing on the booming tick population around the country this spring is a little disconcerting, and overall, Lyme disease has been on the rise — at least tripling since the 1990s.
Kind of scary for those of us with kids who love to be outdoors.
So, I've been rolling up my sleeves to scout out the best, safe tick repellents for kids. Because yes to kids playing outside all day — but a massive no to any associated parental anxiety.
– This article has been updated with some new recommendations for 2021 –
This post contains affiliate links, and some purchases may generate a small commission to support our team at no additional cost to you. Thank you for your support. 
Related: 10 of the coolest backyard water toys we've found, to help kids beat the heat this summer
What ingredients to look for in a tick repellant, and what to avoid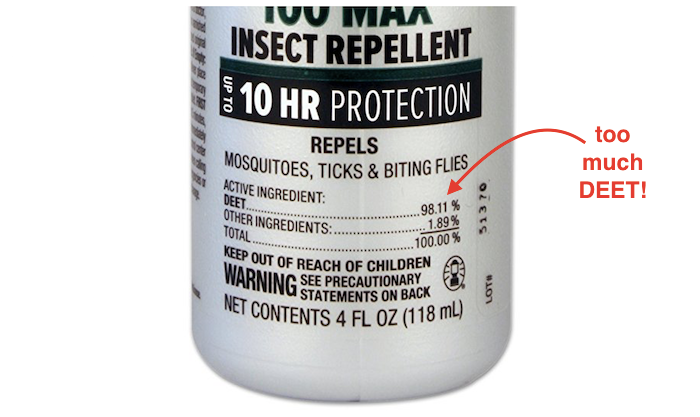 For those of us worried about exposing our kids to too much DEET, here's the good news: Across the board, experts seem to agree DEET is a great mosquito repellent, but an average tick repellent.
Instead, the EWG recommends parents choose tick repellents for kids with 20% Picaridin, 20% IR3535, and if your child is over 3 years old, 30–40% Oil of Lemon Eucalyptus.
(Bonus: Many of these repellents were included in our best bug sprays for the Zika virus recommendations because they contain less DEET, so you're getting two-for-one coverage.)
If you do choose to use DEET, remember that once you get to 20–30% DEET, you've reach maximum effectiveness. So, that 100% DEET you may see on the shelves is really just layering on extra chemicals, not extra protection.
DEET alternatives for repelling ticks
If you are still uncomfortable with the potential risks of effective tick-repellent chemicals, the CDC gives its thumbs-up to a few essential oil blends for use against ticks. Try [updated list for 2021] EPA recommended-brands containing oil of lemon eucalyptus, citronella, or citronella oil.
Brands the EPA explicitly approves include
– Repel Plant-Based Lemon-Eucalyptus Spray
– Cutter Lemon Eucalyptus Repellant
– Buzz-Away Extreme DEET-Free Repellant Spray
Just be aware that essential oils aren't effective for more than 30-60 minutes, so you'll need to keep a spray bottle on hand and reapply regularly if you're going to be outside for a while. Be sure to follow directions.
And, of course, the most natural solution to avoiding ticks is to have kids cover up. Dress them inlightweight and light-colored pants, long sleeves, high socks and of course shoes, if you're going out into brush where tick infestations are likely to be present.
How to apply tick repellent on kids
With many of the tick repellents for kids, like most of the ones we recommend below (with the exception of Permethrin), you can usually spray directly onto your child's arms and legs.
To make the application as safe as possible, though, don't spray it onto your kids' hands or around their faces. Instead, apply a tick repellent spray onto your hands and rub it into any exposed skin (like the back of their neck), of course avoiding areas around their eyes, ears, and mouth.
About Permethrin
Now, if you want to straight-up kill ticks, Permethrin — which is a clothing and gear spray and NOT for use on skin — does the job well.
While other tick repellents simply block a tick's ability to find you, Permethrin kills them after just 5 to 30 seconds of exposure.
Related: The best bug sprays that repel Ades mosquitoes carrying the Zika virus
The safest way to use it, especially where kids are concerned, is to buy Permethrin-treated clothing and have kids cover up. I was glad to read on the EWG site that Permethrin-treated clothes aren't a big risk to our health, which definitely inspires confidence.
Permethrin-treated pants specifically can be an excellent idea if your kids are outside a lot where ticks are rampant; adult ticks can climb up tall blades of grass and cross over onto your kids' legs and so the treated pants can do the trick.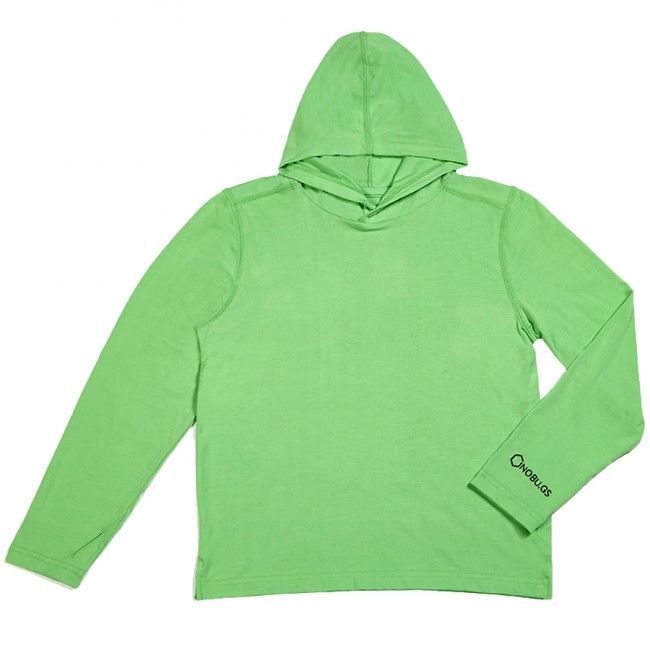 We even found this Permethrin-treated NoBu.gs insect-repellant hoodie, designed specifically to fend off insects that may carry Zika, Malaria, West Nile virus, and Lyme disease. Plus, it has a UPF 50 that blocks harmful UV rays. Basically, it's like a magic wand against bugs and burns — whoo!
Now, if instead of the pre-treated clothes, you are using a Permethrin-based tick repellent spray for clothing, start by applying it to your kids' shoes and socks before they dress to head outdoors. Ticks climb, and as they cross over your kid's sneakers, they'll likely be exposed and killed.
Just be sure to never spray Permethrin directly onto exposed skin, or to your children's clothing while they're wearing any of it.
In fact, from what we've read, you'll need to spray the items in a well-ventilated area, then let all the items dry completely — which can take at least 2 hours — before dressing your kids in them. So it definitely requires some preparation!
As for me, I'd also avoid spraying any article of clothing that could possibly come in contact with my child's hands or face, especially since little ones may have a tendency to chew their shirt sleeves or even the neck hem of their shirts.
Our picks for the best safe tick repellents for kids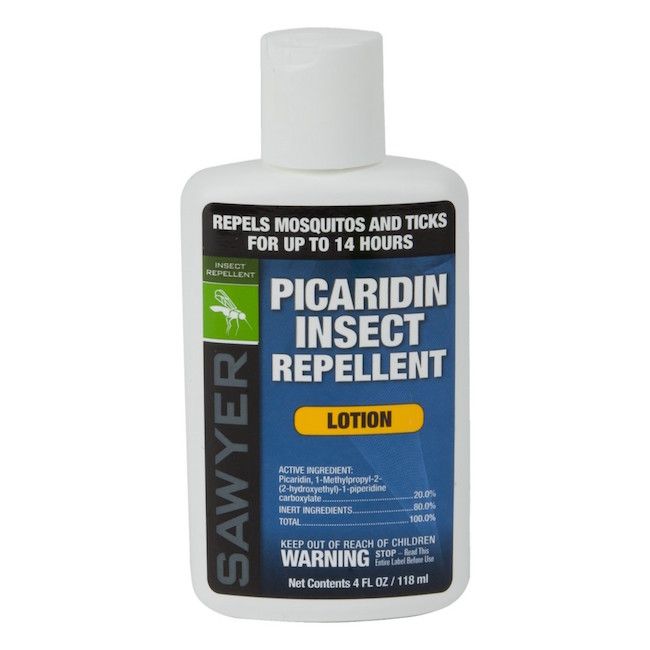 1. Sawyer Fisherman's Formula Picaridin Insect Repellent
The Fisherman's Formula spray from Sawyer was ranked by EWG as the best safe bug spray for Zika and since it contains 20% Picaridin, it's a good choice for ticks too. In fact, this spray is proven to work up to 8 hours against mosquitoes and ticks. Good stuff for parents who don't want to worry about reapplying all day long.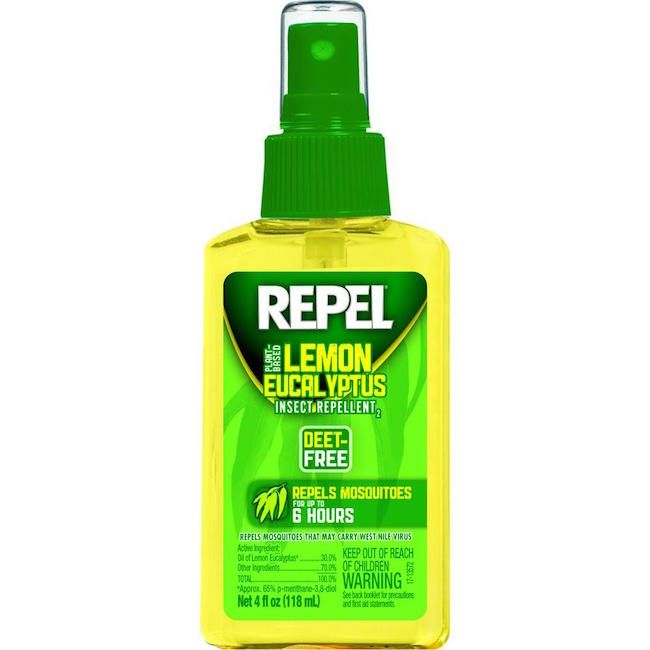 2. Repel Lemon Eucalyptus Insect Repellent
Repel's top-ranked spray for Zika protection is also one of the best tick repellents for kids, since it includes the recommended 30% of Oil of Lemon Eucalyptus as its active ingredient. It's a great all-natural, DEET-free option for parents whose children are older than 3 years old and comes EPA recommended. (If you're a parent of toddlers, stick with one of our other choices.)
3. Nantucket Spider Natural DEET-free "Summer Camp" Bug Repellent
If prefer more of a natural tick repellent for kids, go with the Nantucket Spider Summer Camp spray that contains many of the essential oils the EWG recommends. Just remember, you'll need to reapply regularly — like, every 30 minutes or so — because the effectiveness of an essential-oil based tick repellent wears off quickly.
Related: The EWG safe sunscreen guide: Which are most affordable?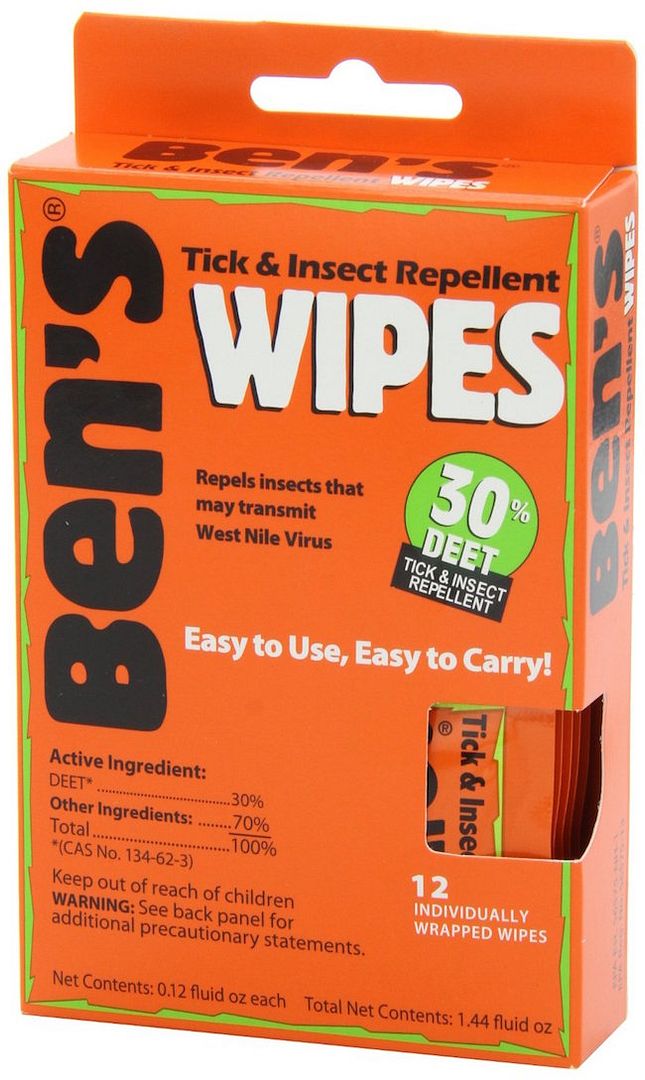 4. Ben's 30% DEET Tick and Insect Repellent Wipes
We're big fans of these wipes from Ben's that repel ticks up to a full 8 hours. The water-based formula isn't absorbed much by skin, making it a safer way to use DEET, and I love that wipes help to control the application so that it doesn't get into kids' eyes, and won't be inhaled like an aerosol spray. UPDATE 6/25/17: Just note that kids should not apply these wipes themselves (because, DEET), and parents should wash their hands well after application.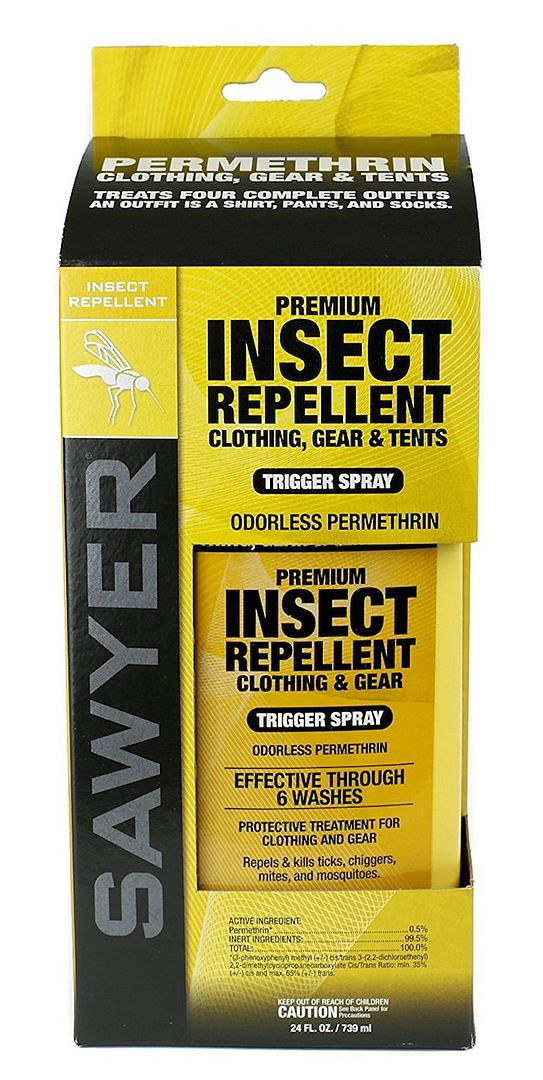 5. Sawyer Permethrin Insect-Repellent Clothing Spray
We've got one recommendation if you do want a top-rated Permethrin-based tick repellent spray for clothing, and that's this clothing spray from Sawyer. If you're a family that camps a lot during the summer months or enjoys weekend fishing and hiking trips, this tick repellent for clothing and gear may be just the thing that keeps these buggers away.
Like the warning label says, this spray is not for skin. So be sure to follow the directions on the package carefully when using it, let clothing dry completely before kids put any of it on, and keep it away from kids because they should never apply it themselves.
No matter which tick repellent for kids you choose, remember that none of them are 100% effective against ticks. In other words, always check your kids (and yourself) for ticks when you come inside, and learn how to remove ticks safely — should you ever have to. Let's hope not.
Now go have fun out there!