My kids are way into slime — and by "way into," if you're a parent, I'm pretty sure you know exactly what I mean. So of course I wanted to create a 4th of July slime recipe that would appease them.
We've tried almost every safe, Borax-free slime recipes we've come across, from shaving cream and saline solution to chia seeds and corn starch, before we figured out what works best for us.
Related: Creative Fourth of July crafts and activities for kids (no sparklers in sight)
How to make your own DIY Fourth of July slime:
I started with this homemade slime recipe from Kids Play Box (it has great tips, so thank you!) and adapted from there.
The base is psyllium husk, and please note that it must be psyllium husk because if you use other fiber powders with ingredients like dextrin, I find it won't gel properly. Or, at all (as I learned the hard way).
Related: More than 30 red, white, and blue Fourth of July treats
Also, it needs to be uncolored, meaning white or clear. That way it will take your food coloring well. If you look for unflavored powders you should be set; but if you can only find beige psyllium husk powder (like me), know that making white will be impossible…in which case, plan for just blue and red sparkle slime, which is still totally fun.
MATERIALS:
-Clear or white psyllium husk powder, unflavored  (beige can be used for colored slime)
-Food coloring, red and blue of course
-Glitter
-Large microwave-safe bowl
-Wooden spoon
-Whisk
-Measuring spoons
EASY INSTRUCTIONS:
1. Add 1 tablespoon of clear or white psyllium husk powder into a big, microwave-safe bowl.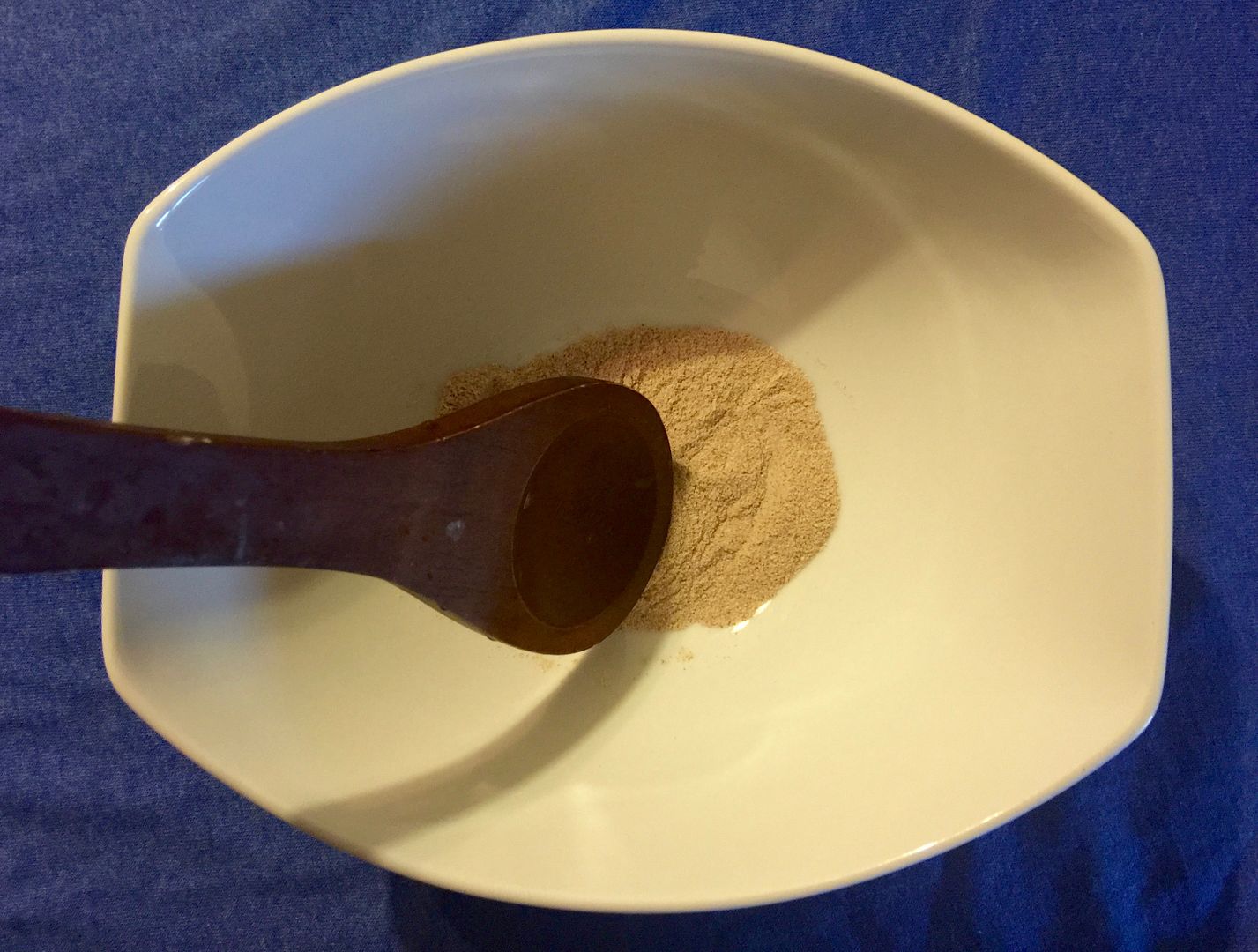 2. Mix in 1 cup of water and a few drops of food coloring, and stir.
3. Pop the bowl into the microwave for 5 minutes.
4. UPDATE: It'll start bubbling up — just make sure it doesn't bubble over! (You can always pause the microwave for a few seconds to let the mixture settle, and then continue heating, which is what I had to do.) But after 5 minutes, the mixture will have deflated into what looks like brightly colored pudding skin. Use a wooden spoon to scrape it down the sides and fold into a glob.
5. Whisk glitter into the hot mixture immediately with a spoon.
(It wouldn't be Fourth of July slime without some sparkle, right? Plus if you skip sparkles, the red batch looks a little too much like an organ removed during surgery. Maybe better for Halloween.)
6. Let the glob cool for several minutes before touching it again.
7. Repeat with second and third food colors.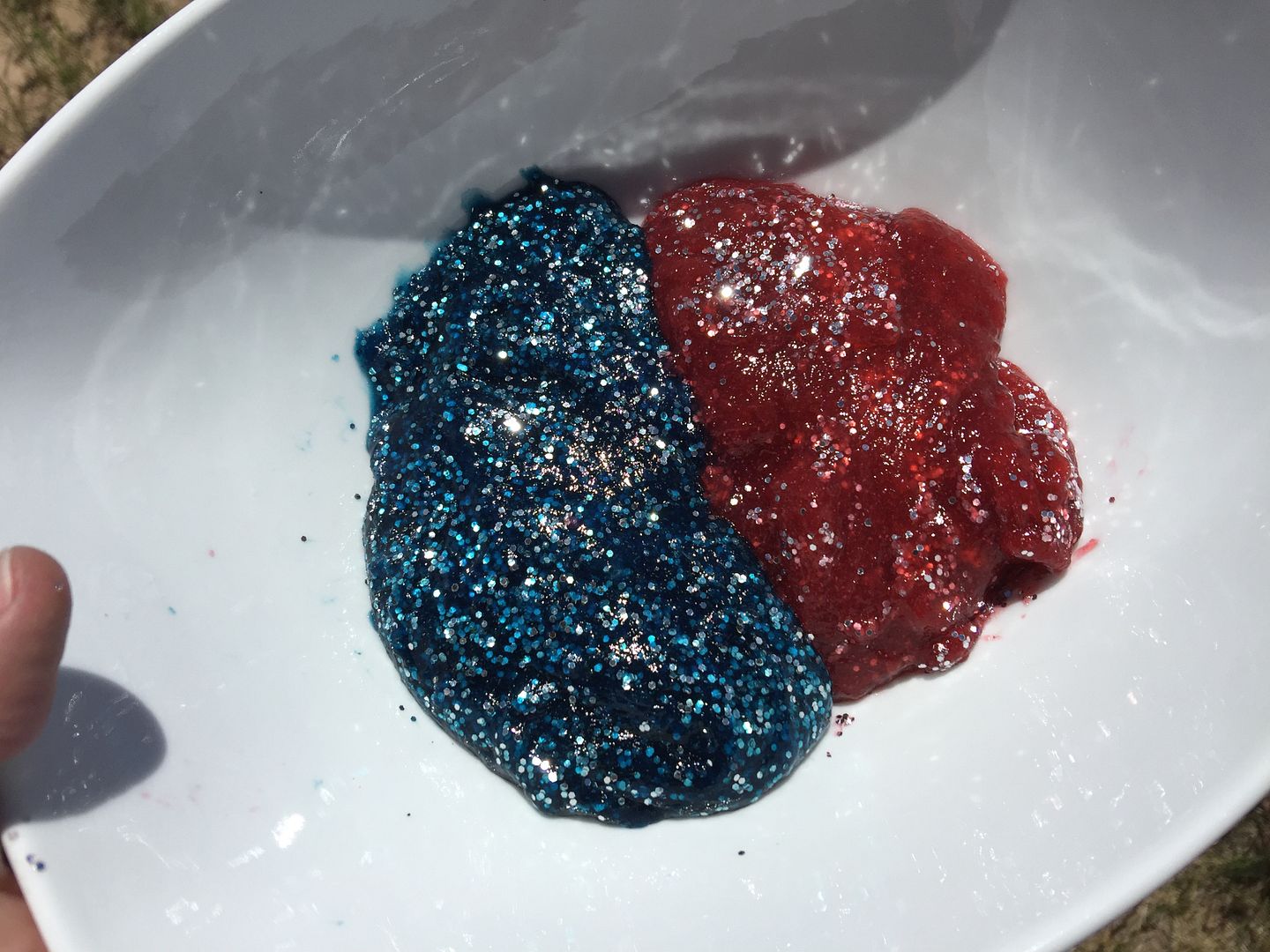 Voila!
In a perfect world, we would have created a third batch of white slime for a patriotic trifecta, but hey — this chemical-free, sparkly Fourth of July slime is still pretty special.
And the best part is that it's utterly play-withable. (That's totally a word). It's soft, super stretchy, and I found it stays together really well.
Your slime won't have that thick, rubbery feeling of glue-based slime, and it does leave a little glitter and color on hands, but the texture isn't sticky and my kids love playing with it. So much so, that our red-and-blue DIY Fourth of July slime is now…purple.
That may not be an official color of the American flag, but it is officially fun.
All photos © Lexi Petronis for Cool Mom Picks