Mermaids are big with kids. In other news, water is wet.  So of course, mermaid parties are big with kids and honestly, with us adults too.
In fact, this mermaid trend has legs. (So to speak.) And that means if you're looking for amazing mermaid party ideas for an under-the-sea theme, we've got you covered with the best of the web, from cool mermaid invitations to decorations, food and activities.
Let's dive right in, shall we?
At top: Mermaid slime | Darby Smart
CMP is an rstyle and Amazon affiliate
Related: Magical ideas for unicorn birthday parties
 Mermaid party ideas: Invitations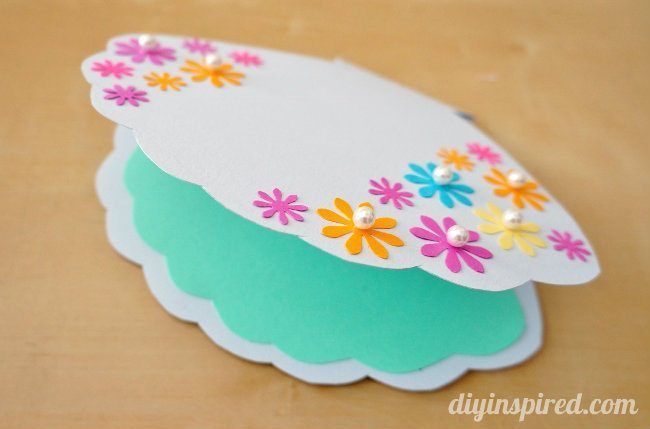 Everything oceany, beachy, sandy, and fishy is fair game for a mermaid party. So for invitations, we love the idea of going handmade with something like this clever and cute DIY clamshell invitation for a mermaid party by DIY Inspired. Dinah has full instructions on her site for this sweet card that looks fairly simple to make but will still make a big splash.
Ha, couldn't resist.

Those glittery scales of this printable mermaid party invitation from Little Printables Shop look 3-D and totally real, but — as the shop's name might give away — they're just designed to look that way. Gorgeous! Just add your party details and print.
If DIY or printouts make you feel like a fish out of water (heh), you can let the pros do all the work for you with these custom mermaid party photo invitations by Anders Ruff. I think they're lovely. Scrapbook-worthy, even.
Mermaid party ideas: Decorations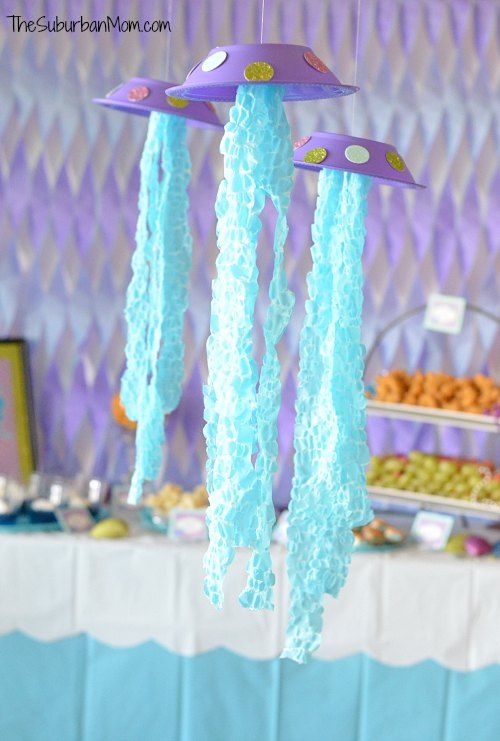 For a party to feel truly mermaidy, you've got to go deep with the decor. How cute is this jellyfish party decoration idea by The Suburban Mom? I especially love that it's inexpensive, and the kids can help put it together. Click over to see her step-by-step tutorial.
Another option? These gorgeous DIY jellyfish paper lanterns we spotted over at Elevate Everyday. In fact she's got a ton of cool ideas for mermaid parties on that post. Totally worth a look.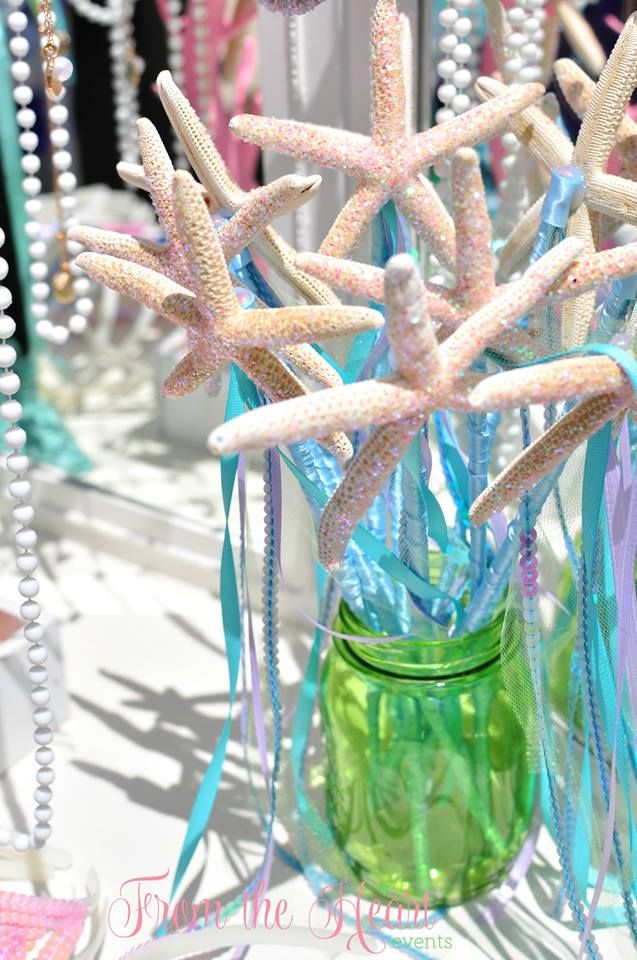 The clever folks at from the Heart Events made these sweet starfish wands for decorations that double as souvenirs. While there are no instructions — you might just have to get creative, crafty types — you've got to click over to their vintage mermaid party for some more inspiration and ideas. (What she did with an old rowboat is nothing short of genius.)
Related: The Ultimate Birthday Party Gift Guide: The best gifts for kids of every age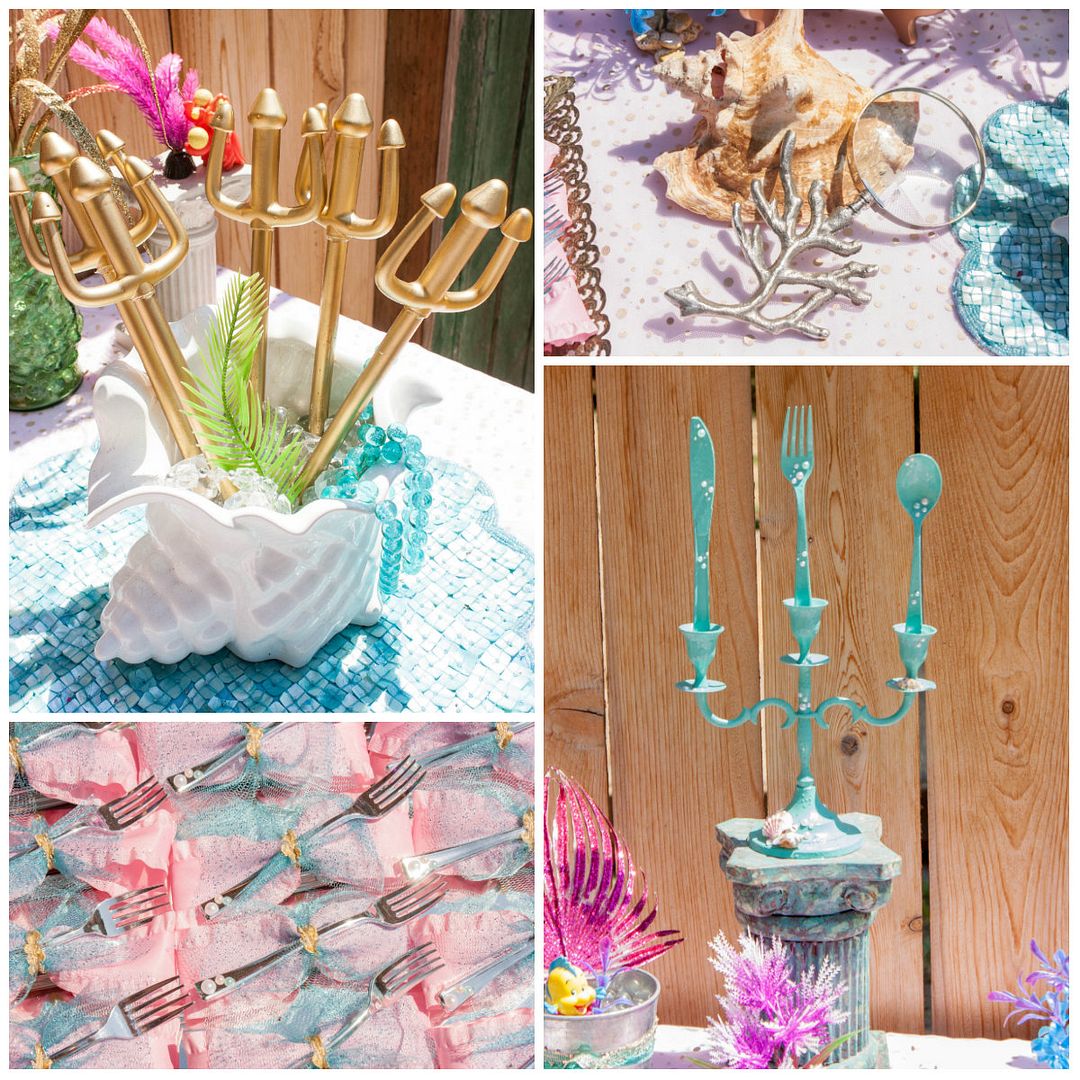 Party planner extraordinaire Bella C Parties made clever DIY tridents out of utensils for a mermaid party and as you can see by the collage above, she really made the most of regular old knives, forks and spoons. King Neptune would be so proud. This was actually a Little Mermaid-themed party, but whether you're thinking ariel or not, you'll find tons of smart, beautiful, fun ideas like these. Or, hey, hire her, because whoa amazing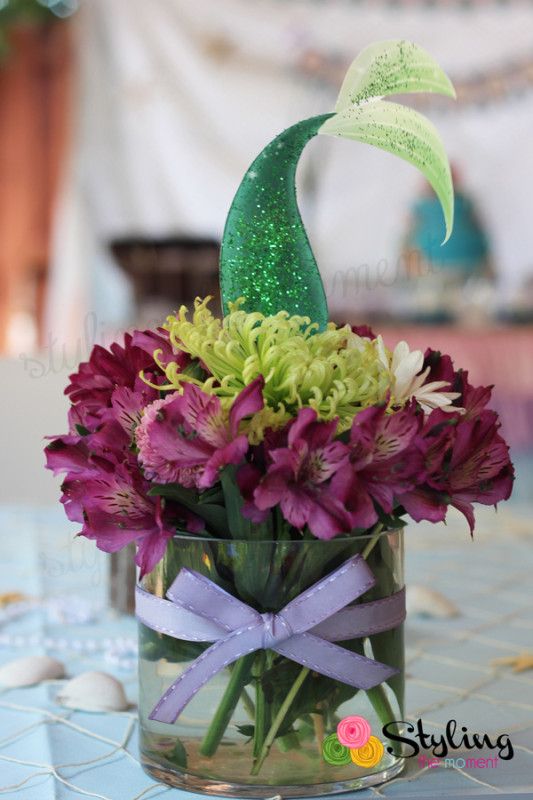 If your mermaid party decor is a little more sophisticated, maybe for an older child (or uh, adult), I lov this DIY mermaid tail floral centerpiece by Styling the Moment. It looks absolutely pro-level, but, lucky for us, Monica has a free printable and a super easy step-by-step. Er, swish-by-swish? You get the point.
 Related: 9 deliciously creative mermaid party treats: Don't host a party without them!
Mermaid party ideas: Food and treats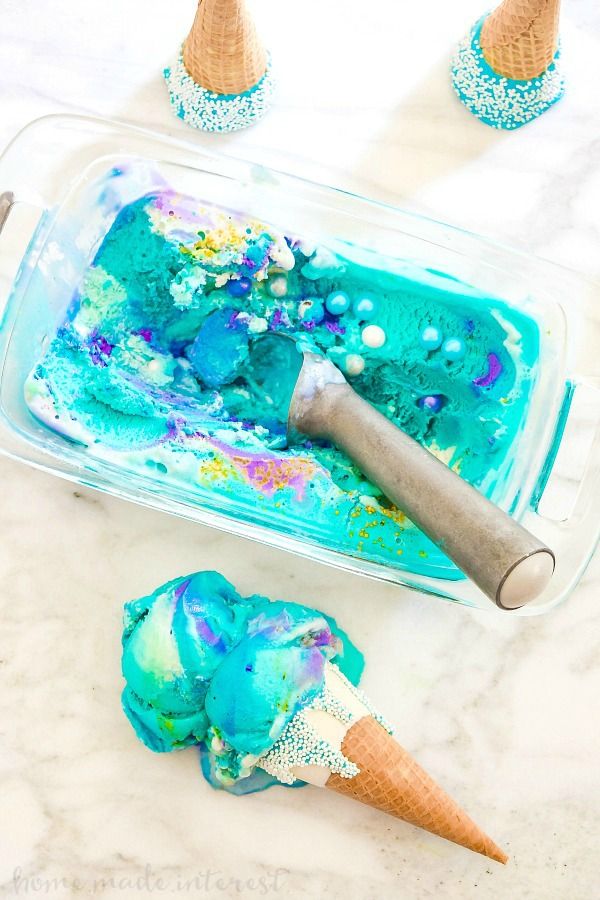 Before throwing yourself into the deep end of menu-planning, be sure to check out our round-up of mermaid party treats over at Cool Mom Eats. One favorite: the mermaid ice cream by Home Made Interest, above. Believe it or not, it's a no-churn recipe, which means you can make it without an ice cream machine.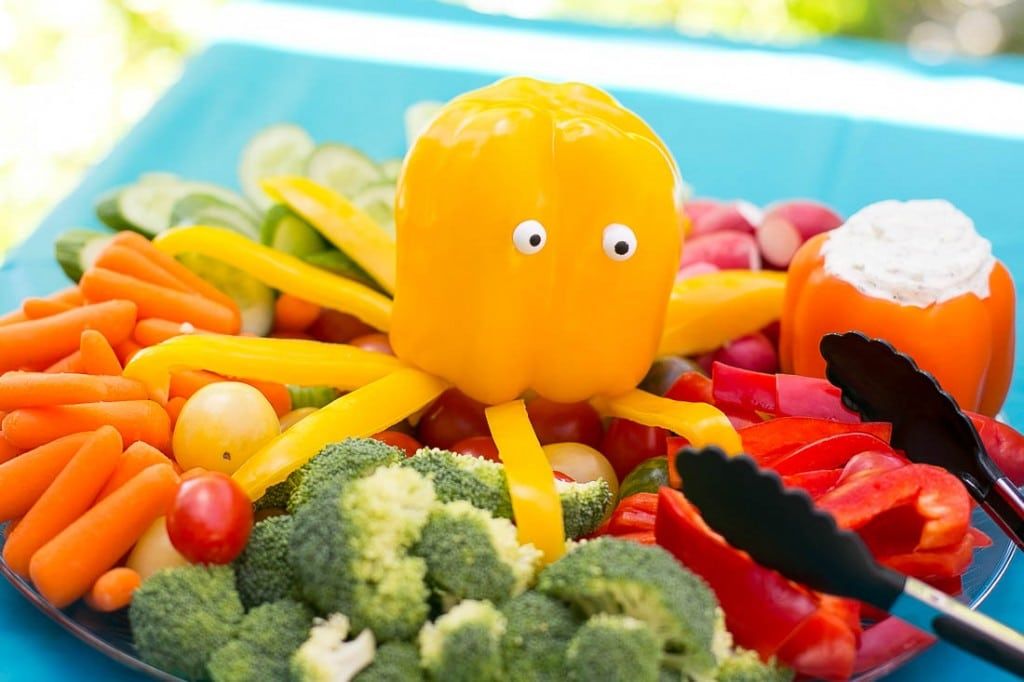 Kids can't live on treats alone, so I'm always looking for ways to dress up plates of healthy snack foods for kids party. Dinner at the Zoo made a crudite plate infinitely more adorable with this DIY bell pepper octopus and a scoop of homemade ranch dip. The recipe is on the site. Just be warned: those tentacles will likely disappear before anything else on the platter.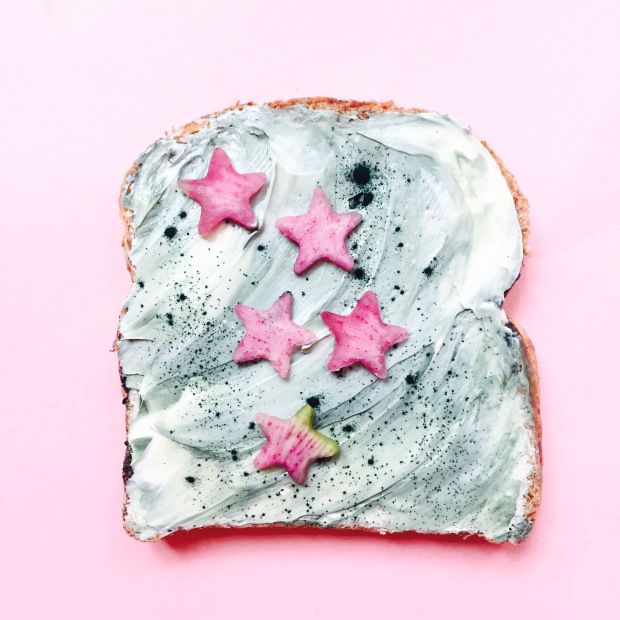 Never thought of toast as a party food? Then you haven't seen the massive trend that is mermaid toast. While there are tons of ideas for how to achieve this, Vibrant & Pure offers up this particularly fun recipe. And picky parents will be happy to know that this recipe skips the artificial coloring and sugar, and goes right for savory fun.
Related: Fantastic summer party hacks that will forever change how you entertain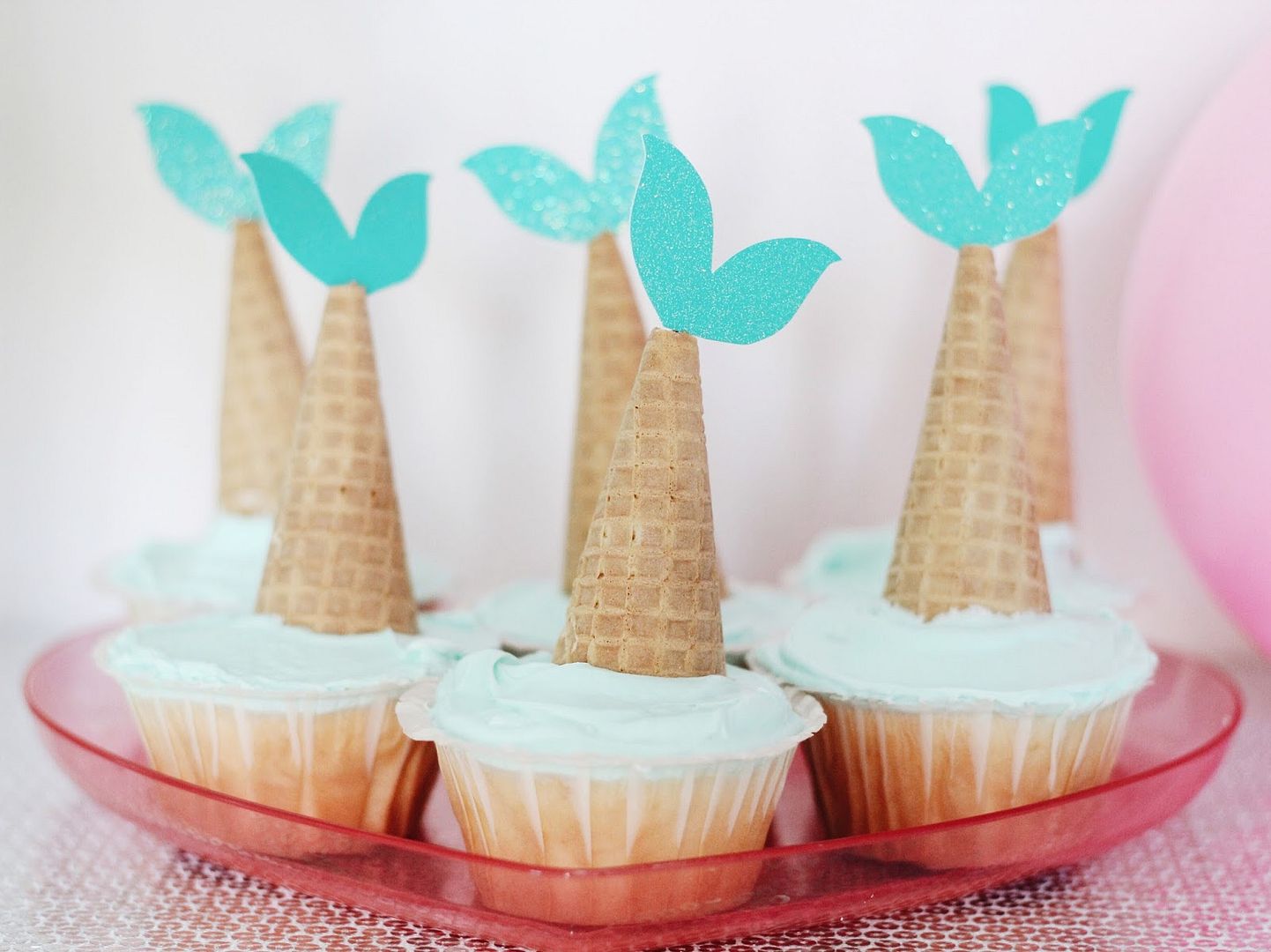 When you're busy party planning, it's so nice to find an idea as simple as these mermaid tail cupcakes at Garvin and Co. They've even got a resource so you can find those same sparkly fins.
It makes sense that a mermaid's cake might be made of sand, because, what is there to bake with, really, when you live under the sea? With that philosophical question in mind, I'm amazed by this mermaid party sand castle cake spotted at Living Well Spending Less. It looks delicious, and what kid wouldn't thrill to the idea of eating "sand" for dessert?  Thankfully she offers step-by-step instructions because I definitely couldn't figure this out on my own.
And yes, those starfish are edible. Make enough that all the guests don't fight over them!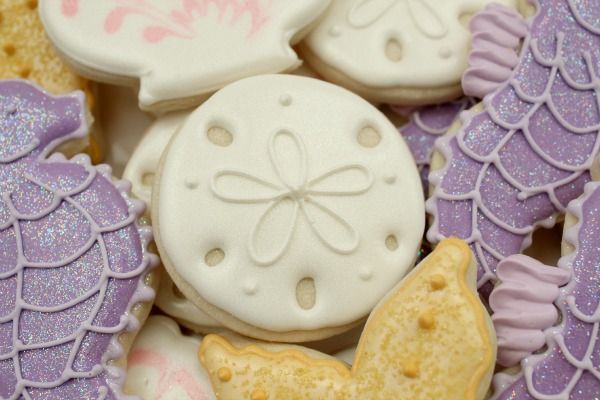 Ordinarily, I might look at these gorgeous sand dollar and seashell cookies and think: No possible way. But some of these sea-inspired cookies for mermaid parties by Sweet Sugarbelle are easier to DIY than they seem. I'd say start with the sand dollar cookies judging from her instructions.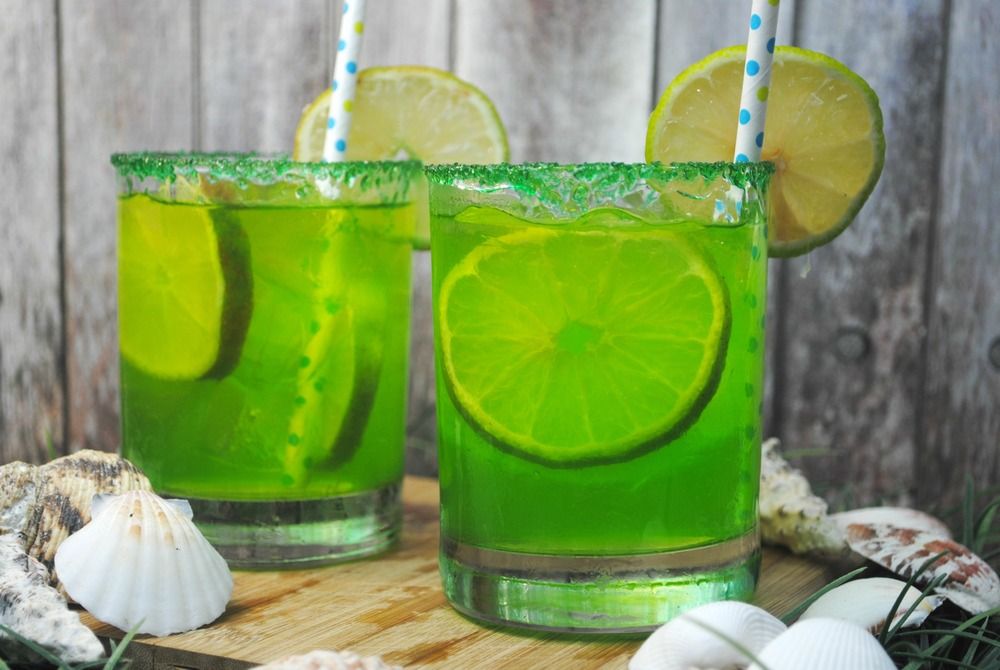 It's important for mer-kids to stay hydrated, especially during the hot summer months, so have plenty of water and juice around. Keep a cooler filled with water bottles that you can wrap them with labels like these "Under the Sea Water" printables by Jen T by Design. Put out fresh fruit-infused water on the tables in sea blue or green pitchers. Or you can whip up some cool mermaid mocktails for the kids, such as the ones above by Our Family World. I love how something as simple as a fun, colorful straw can totally bring the theme to life.
Mermaid party ideas: Games and activities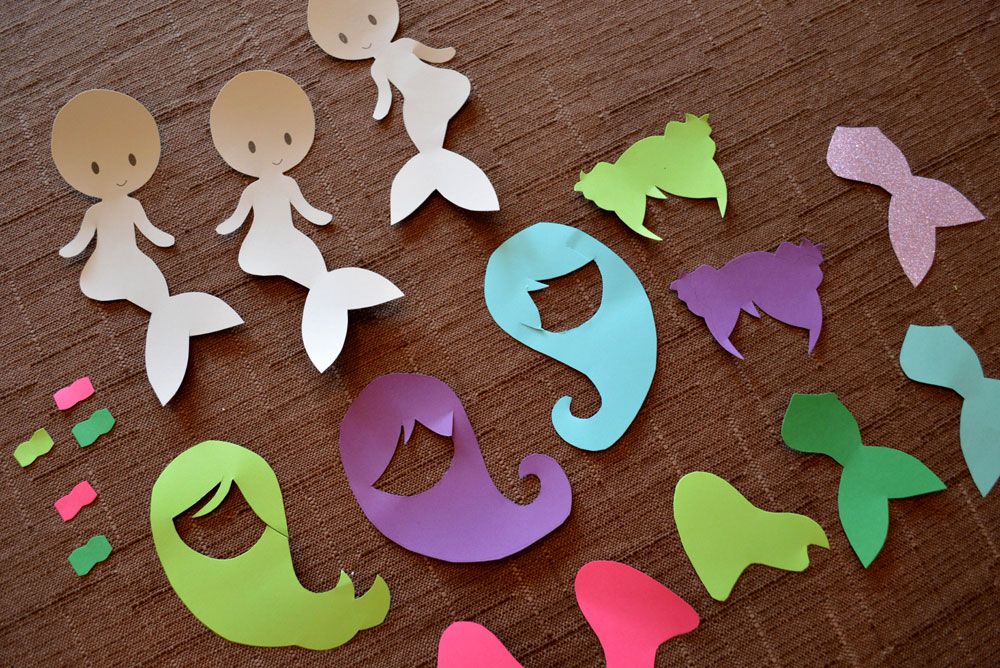 Katie from Mommy Scene made these free mermaid printables for her daughter's mermaid-superhero party. (A brilliant hybrid party idea, don't you think?) She used them for topping cupcakes and decorating tables, but I'd put them to use as a fun art activity for the kids.
Pre-cut the shapes from the site, arrange them on a table, and let kids mix and match to create their own mermaids that they can then glue down to a card and add their names. Don't forget the sequins and sparkles! If you dare…
Pigskins & Pigtails set up a mermaid party sand art station party activity that looks like so much fun.Her instructions make it seem like a pretty straightforward activity to set up, and amen for that. That said, I'd be more inclined to do it outdoors (provided the day isn't windy) or somewhere that I won't end up vacuuming up the aftermath for the next 6 months.
Related: Ideas to help you have the best ever backyard party this summer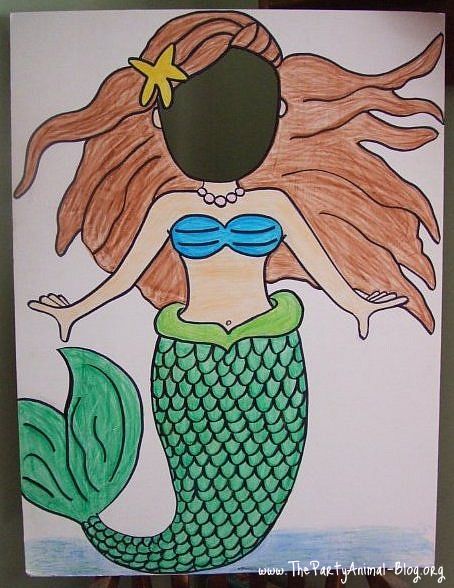 How can you host a party these days without a photo booth? We've got a list of our favorite photo booth apps so you can save money on renting a device. As for the props, go crazy with glittery glasses and funny bikini tops — for over the clothes. Another awesome option is this mermaid face pop-in by The Party Animal Blog, which is entirely DIY if you follow her tips. Love how that floating hair gives the impression of a watery environment.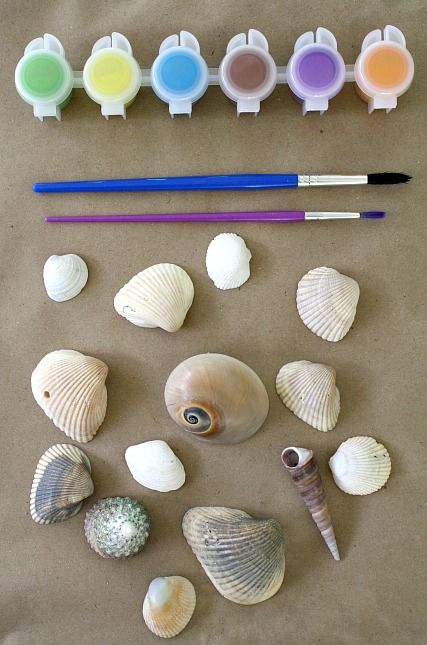 This mermaid party idea for painting seashells from Fantastic Fun and Learning is aimed at the younger set, but kids of any age always enjoy painting shells. Afterwards, you can can use them to make bracelets, decorate picture frames, or any these other summer seashell art projects we rounded up. And we always love party crafts that double as take-home goodie bag favors!
Mermaid party ideas: Goodie bag favors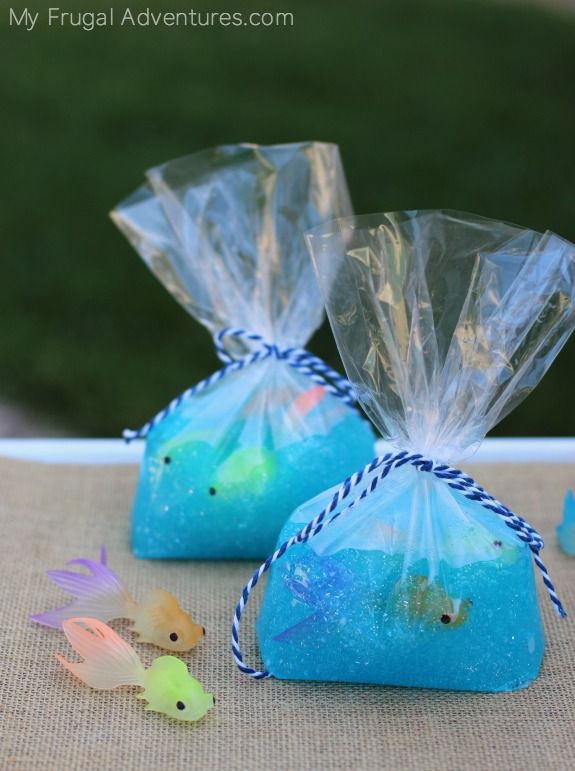 Speaking of goodie bag ideas, it's virtually impossible to go wrong with slime these days. So you can imagine that these incredibly creative fish-in-a-bag slime party favors by My Frugal Adventures will be a humungous hit with the kid crowd. There are easy step-by-step instructions to creating the sparkly goo over at the site, and you and your kids can probably get creative with it too, adding in shells or spangles.
Be sure to also read our all-natural slime recipe roundup so you can skip the Borax or other icky ingredients.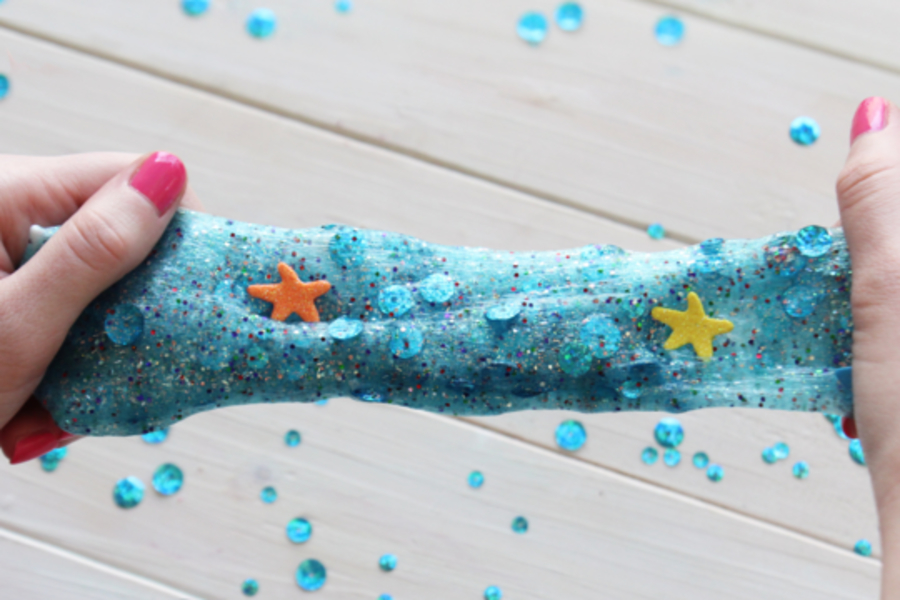 And like mermaids, slime recipes come in all kinds of variations. Darby Smart's mermaid slime video tutorial (also at top) is so pretty. Our kids would flip for this!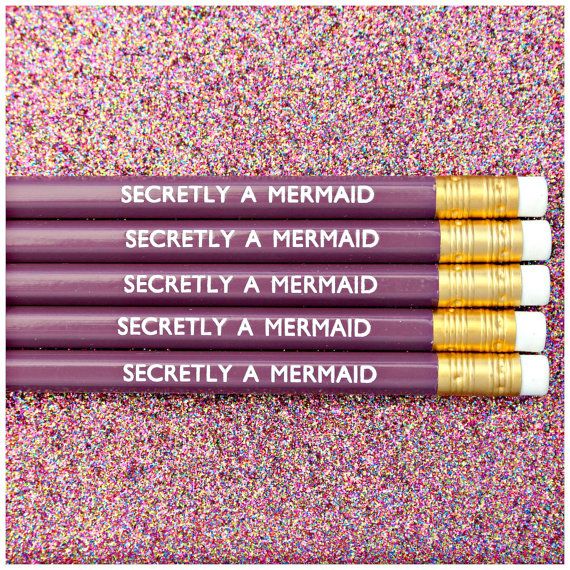 If you're willing to buy a few adorable goodie bag items (and we're all for that, when time is a commodity), I found these wonderful secretly a mermaid pencils on Etsy, courtesy of the Lucy Made Me? shop.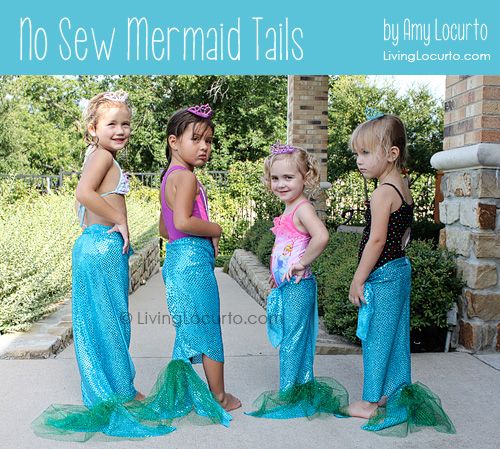 What could be better than going home from an amazing mermaid party with your very own mermaid tail? Amy at Living Locurto made these DIY no-sew mermaid tail post for all the guests at her daughter's 3-year-old mermaid party. Talk about a cool mom. And the magical part is that you need no sewing skills at all; excellent news for a lot of us.