We love apps that let our younger kids explore, play, and get creative all in a safe, controlled environment. And recently, we shared two apps on Cool Mom Tech on behalf of our sponsor Kinsane Entertainment that do just that.
Since the response has been so positive from our readers, we thought we'd share the apps with our Cool Mom Picks readers too!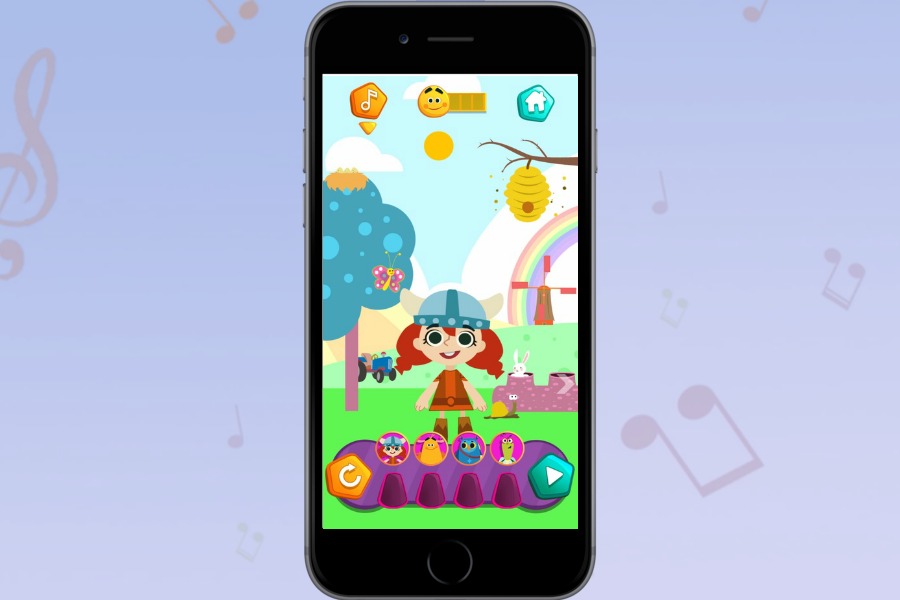 A safer alternative to music sharing apps: KinToons Nursery Rhyme DJ app (iOS) is a fun, colorful, and totally safe environment for nursery rhyme-loving kids that lets them play DJ — without throwing them into the world of videos and social media. Kids just select their favorite nursery rhymes and start singing along with the cute KinToons characters, from a singing viking girl to a hungry (but not scary!) giant.
It's an entertaining way to inspire creativity, imagination, and a continued love for music, all while putting kids in control.
To give kids a world of imaginative play: The Fruits vs Veggies Supermarket app (iOS and Android) is a fun, safe, and engaging pretend play shopping game that lets kids grab pasta or pizzas from the shelves, blend up fruit smoothies, make a giant sandwich, shop til they drop, pack up their carts like pros, or (because, you know kids) go wild and litter the store with groceries.
With both apps, there's tons for kids to click, explore and discover, and parents love that their kids won't get bored after a few plays. More shower time for us? Yes!