Trending right now. As in this second.
You are listening to our podcast, right?
We both have gratitude on our minds right now. At a time that there is so much abundance -- food, gifts, parties -- and conversely, so many of us struggling with holidays in general, it's so valuable for us to slow down and consider ways to help develop more gratitude...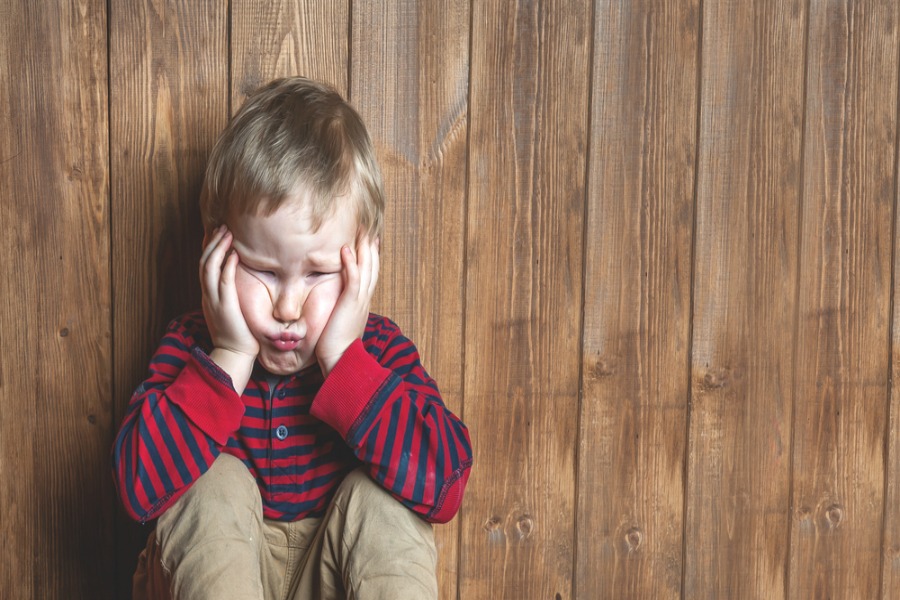 The toddler years comes with quite a reputation for putting poor, unsuspecting parents through the ringer. Well, we're here to give you a little bit of your sanity back thanks to our special guest Dr. Heather Wittenberg aka The BabyShrink, who's an expert in all...
While we're enjoying a little time off for summer, we're updating some of our greatest hits Spawned episodes you might have missed --  and one of our favorites is this fantastic chat with Dr. Catherine Pearlman, author of Ignore It!: How Selectively Looking the Other...
So much coolness. Where to start…
So uh, yeah. Turns out that some American towns are now banning 12-year-old kids from trick-or-treating, under penalty of arrest. We think it's nuts, of course, so we had to talk about it this week on Spawned.There are even a lot of expert reasons that it's good and...
My kids have spent hours in front of the mirror perfecting scars and simpler character makeup based off of YouTube face paint tutorials, but these Halloween themed face paint tutorials should put their growing skills to the test. From your classic Halloween ghouls to...
While we love sharing Halloween craft ideas for our preschoolers and little ones, our tweens and older kids want to get in on the fun too. So with my own Halloween-loving older kid in mind, I searched around for some cool Halloween craft projects and ideas just for...
We're always looking for personalized gifts you just don't see everywhere, and this year, the personalized flip sequin pillows from The Mermaid Pillow Co definitely makes my list of It Gifts.  As if my kids weren't already crazy enough for the mermaid pillows we...
We always love fun Halloween craft projects for our preschoolers and little kids, because it's one way to get them excited about Halloween that's (generally) non-caloric. And we're all about keeping it real with easy crafts because, hey, we're busy this time of year!...
The toils of parenting can seem nebulous and never-ending, which is why Julie Morgenstern's new book, Time to Parent, came as such a breath of fresh air for me. A professional organizer by trade, she breaks down the overall job of parenting into manageable tasks, to...
If you haven't gotten word yet, we have a seriously important election coming up in November. We've asked you to check your registration, double and triple-check your registration, join Michelle Obama and Lin-Manuel Miranda to help new voters to register, and now...
As a mom of four, I love to buy clothes from Hanna Andersson for my kids because they last...forever. And this weekend they are having a massive sale: 40% off almost all children's clothes, including outerwear, fall/winter clothing, and holiday items. So like, not...
Just in time for Halloween, two of my very favorite kidswear brands have joined together for an awesome collab: Nununu X Tutu Du Monde. Whoa! I have written about the edgy but wearable offerings from Nununu and the theatrically-inspired, spectacularly crafted,...
With winter breaks coming up, I know lots of our readers will be planning Orlando vacations. Because, family! And...Orlando! Let me just say, our family is good at vacation. We trained on our first trip to Disney back when I was pregnant, and our sons were four and...
Moms are shopping for their kids more and more through subscription services these days and we thought it was worth taking a good look at these subscription clothing services for kids and compare them. Hey, we get it -- it's so convenient to get a curated box of...
Leave it to Cards Against Humanity, a company that doesn't shy away from the issues of the day, to come out with the genius Cards Against Humanity Remember to Vote Worms in time for Halloween. Aaaaand the incredibly important midterm elections. Related: How to...
My four kids range from toddler to teenager, and I find that no matter their stage in life I am always looking for ways to help them increase their mindfulness. Whether they're processing complicated, difficult emotions in their early teen years, or just learning to...
Usually, my favorite Halloween costumes that our readers come up with each year are clever pop culture reference costumes. Do you remember the "Derry with the Bat" costume that Kristen's son wore last year, from the viral meme last year? It was amazing! So, to spark...
Wee rascals is fast becoming my go-to site for gifts for enlightened kids. I just love these makers of wonderful historical tees for kids honoring heroes like Malala, Abraham Lincoln, Dr. Martin Luther King Jr., the Hamil-crew, and a girl gang we want to run with. My...
I'm a big fan of Mrs. Meyer's all natural cleaning supplies. In fact, I buy a lot Mrs. Meyer's cleaning products in bulk and keep them stocked under my sink so I don't run out. Because, life with four kids = lots of messes. I'm usually partial to their lemon verbena...
We love apps that let our younger kids explore, play, and get creative all in a safe, controlled environment. And recently, we shared two apps on Cool Mom Tech on behalf of our sponsor Kinsane Entertainment that do just that. Since the response has been so positive...
Just when I thought I could never love another print as much as I love my Michelle Obama print, along comes this amazing She-Series collage poster from Karen Hallion featuring so many of my favorite self-saving, empowered female heroines from books, movies, and...
Just this week I started moving the fall and winter items to the front of the closet and saying goodbye (sniff) to my comfy, swingy cotton dresses. That's when I rediscovered my favorite faux leather leggings from last year and got all excited to wear them again....
Let's talk Halloween party printables, parents! If you're not familiar with the wide world of free printables for holidays of all kinds, we've always got you covered. And with Halloween party season upon us, these free (free!) downloadable posters, decorations,...
We all talk a lot about "oversharenting," or what to post about our kids on social media, how much info is too much, and whether we might be embarrassing them...one day. Well it turns out these questions apply well beyond potty training photos, as evidenced by one...