Trending right now. As in this second.
You are listening to our podcast, right?
Could you use a little more calm around the house? Fewer fights? Lower blood pressure? (Mostly yours?) On this week's episode of the Spawned Parenting Podcast, we're going to help you reduce conflict in your family -- also known as screaming and yelling --  thanks to...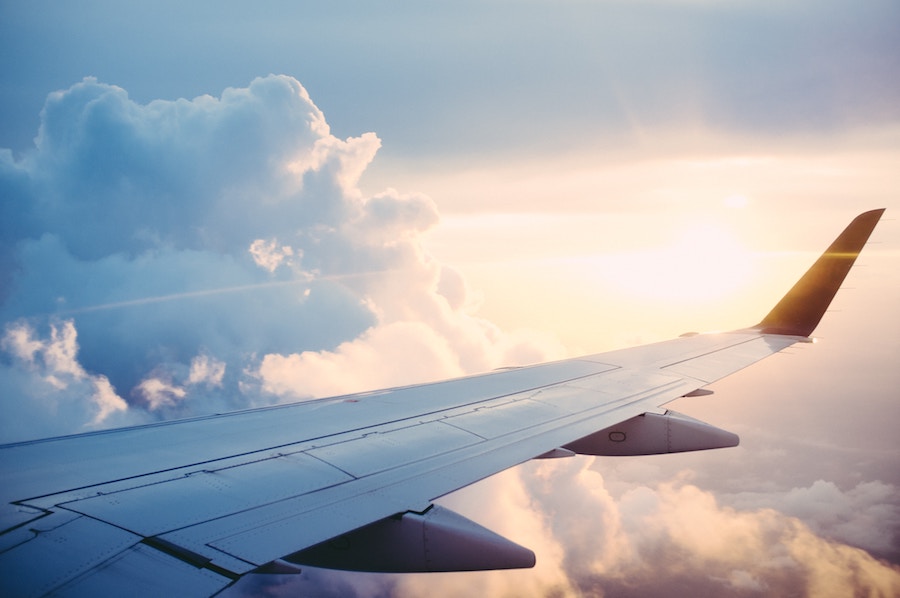 With summer travel season in full swing, it's the perfect time to hit the road, or, if you're working ahead, get your holiday travel all planned and booked. There are definitely tricks that can help you save money, from booking your flights on specific days, to...
We are big advocates of travel with tweens and teens as you know. And now that we have older kids of our own -- and have a new travel contributor focusing on teen travel -- we thought we'd cover some great tips for parents who travel with older kids, on this...
So much coolness. Where to start…
Artist Dano Wall is blowing up the internet with his 3-D printed Harriet Tubman $20 bill stamp. It's designed to fit perfectly where  her portrait was slated to replace Andrew Jackson's portrait in 2020, as decided in part by popular vote - and possibly thanks to a...
I always have responded to my kids' bruises and scraped needs with, "good! That shows that you're being a kid!" And it's true. They've become proud of their playground battle scars -- but that doesn't necessarily make the initial pain go away faster. Ice packs help do...
If you're planning a family trip to one of our amazing national parks this summer, I want to recommend that you schedule some time to let your kids take part in the National Parks Junior Ranger program. This is a wonderful educational program that helps kids learn...
With high school graduation time here, I've been getting so many questions from friends about appropriate high school graduation gift ideas that kids will actually want. So I've been asking around, and the answer is most often, "cash." Followed by "gift cards."...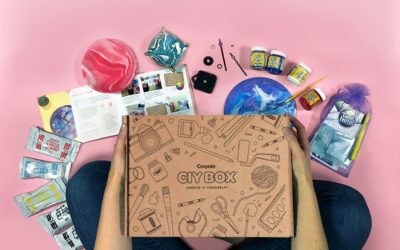 Anyone else concerned about summer boredom? Because I've just discovered the Crayola CIY subscription box -- as in, Create It Yourself -- and I think it may be just the thing to keep crafty preteens entertained for a solid few hours. Especially as summer rolls around...
The countdown to summer has begun, and if your schedules are anything like ours, things get a whole lot crazier this last month (or couple of weeks, depending on where you live). On this episode of Spawned Parenting Podcast, we're sharing our tried and true tips for...
We are thrilled to announce the second selection in our Cool Mom Picks Book Club with a topic that's near and dear to us: Radical Kindness: The Life-Changing Power of Giving and Receiving, from best-selling author, children's TV creator, and Fred Rogers protégé,...
If you've seen the new report from the FDA concluding that chemical sunscreens are not as safe as we thought  -- for you or the environment -- you may be looking for the best mineral sunscreens out there to replace your former go-to. I started using a mineral-based...
This is a sponsored message from Coding With Kids If you're trying to balance fun and educational activities for your kids this summer, Coding With Kids is a fabulous solution offering both! Coding With Kids offers live, week-long online coding camps for kids -- they...
In light of the inhumane, outrageous, regressive, and entirely cruel Alabama anti-abortion law signed yesterday, Kristen and I knew we couldn't be silent today. Let's be perfectly clear: Making abortion illegal does not eliminate abortion. It kills women.  Taylor M...
For years, we've written about the joy and beauty and specialness of baby dolls as gifts for our kids, from newborns to toddlers, even our school-aged kids. A doll can be a cherished best friend, a bedtime comfort, a travel companion, a tea party guest, and these...
I was on the mad lookout for the best drugstore waterproof eyeliner or eye pencil last week. As in...I was frantic. Knowing I was heading to a beach-y press trip last week, and knowing full well that I'd end up with eyeliner down my face in the 99-degree humidity, I...
Did you know that one out of seven women will be affected by maternal mental health? That's a staggering number and yet, women experience judgment and misdiagnosis of their maternal mental health disorder every single day. On the episode of the Spawned Parenting...
I am tired all the time. Like, I'm a parent. You are probably a parent. You get it. And yet, entertainment junkie that I am, I found myself staying up until midnight (or later!) catching up on every darn MA-rated show and movie each night, after the kids were in bed....
The first few weeks of my son's life, he refused to sleep without being cuddled up next to a parent. Since I know this is a problem for many newborns, and older babies too, I was excited to learn about the Lulla doll, which plays the sound of a mom's heartbeat and...
I've tried many different allowance systems and allowance apps over the years with my four kids, but it wasn't until I tried this new approach at the beginning of 2019 that I was able to stick with something for longer than a month. If you're looking to start giving...
If you haven't secured the perfect Mother's Day gift yet, rest easy. Okay, not that easy, because it's literally just two days away. But if you hustle, we can still help you out with these awesome last-minute gifts that don't feel improvised at all. Even if they are,...
When Brittney Hogan's husband was killed in action in Afghanistan, she found herself coping in not so healthy ways. That was until a friend convinced her to go for a run and everything changed. From that experience, her 503(c) non-profit Virago Fitness was born, where...
I've happily left the diapers-and-bottles behind, and I've entered the parenting stage that involves a lot more talking about the important issues in my kids' lives -- and in the world around them. As hard as it can be sometimes, and I've had some incredibly difficult...
May is Asian American and Pacific Islander Heritage Month, which is a great excuse to dive into some fantastic new children's books that teach kids about this rich culture -- or cultures, I should say. Because Asia and the Pacific Islands cover a lot of territory, as...
Remember when book-of-the-month-club and Columbia House were pretty much the only subscription gifts around? OMG, we've come a long way. Now there are subscription gifts for pretty much any hobby or interest, and they make a wonderful gift idea for Mother's Day. Not...