Trending right now. As in, this second.
You are listening to our podcast, right?
While we love all of our Spawned guests, there are some interviews that truly reshape our views on parenting. That's just how we feel about this chat with global education expert Jordan Shapiro, author of the acclaimed international best-seller, The New Childhood:...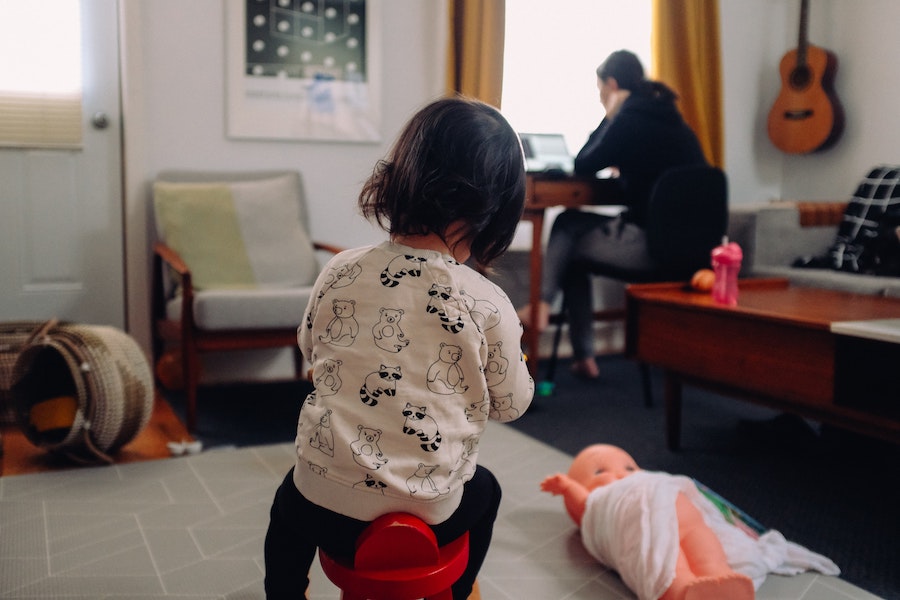 After reading (and raging over) the Five Thirty Eight article, How the Pandemic Could Force a Generation of Mothers Out of the Workforce, we knew we had to have a candid discussion about it with Katherine Goldstein, the award-winning journalist, working mom expert,...
This much is clear about parents right now: We're stressed. We're tired. We're anxious. We're sad. We're coping in any way we can, all while taking care of our kids' feelings too.  So the big question is, is it selfish to want to find ways to be a happier parent these...
So much coolness. Where to start…
On Mother's Day for the past few years, I've always loved my kids' homemade gifts and cards most of all. But, this year, I don't want my family to worry about shopping for craft supplies to make, or to have to go anywhere to buy me something. It made me think that...
Anxiety had already been a concern for many of our kids before the Covid pandemic hit, and as we all know, the current situation isn't helping. All of us are having to navigate an entirely new way of life right now, and it can be particularly hard on kids. Their...
If there is any year we should all be making sure we send an extra thank you to our favorite teachers, it's this one. They're reimagining their entire spring curriculum so that kids can continue to learn from home, they're getting up to speed on using Zoom and other...
This year for Mother's Day, we wanted to be sure to round up some of the best subscription boxes for mom out there. After all, mail is a bit delayed right now, making standard shipping a risk for last-minute gifts in some cases. We also know that moms are needing a...
With about six weeks into this COVID-19 quarantine, we're all desperately longing for the connection of faraway friends and family. And while texting, phone calls, even writing letters (yes, remember those?) are a great salve to what we're all feeling, there's nothing...
This past weekend, during a (responsibly socially distant) walk around my neighborhood, I saw a little kid wearing an adorable animal face mask just like the ones I just discovered from Cubcoats. (In fact, it may have been from Cubcoats but I wasn't close enough to...
My three-year-old son still thinks the Novel Coronavirus is something he can defeat with a solid dropkick. (Oh, how I wish that were true, buddy!) But as cute as he is, his confusion about COVID-19 and quarantine best practices has created some real problems. And I...
If you're like us, then you've probably seen a whole lot of weight-related pandemic memes and posts on social media. Whether it's the kind of worn out "Gaining the COVID-19" joke to talking about "letting ourselves go," ours pretty amazing how much weight and body...
We've always had a heart for Mother's Day gifts that give back, but this year, we're focusing on gifts that give back to Covid relief efforts, including donations to frontline healthcare workers, food banks, restaurant workers, and all kinds of incredible...
While I think any and all Mother's Day gifts are meaningful, this year is different. If you normally see your mom on Mother's Day, like I do, this year is going to be extra hard if we're not able to have those huts, that time together, those...
As we keep saying, this year's Mother's Day gifts from the kids are going to be something extra special. If you're sheltering in place together, you'll have to secretly have something delivered or find the time -- and space! -- to help the kids make something without...
Among the hottest Mother's Day gifts in 2020: self-care gifts for moms. And grandmas, of course. This year, moms are working harder and longer than ever before, often juggling work, family obligations, household chores, and their own well-being. With no breaks. At...
Readers have asked us for ways to celebrate Earth Day with the kids while we're all sheltering in place right now and I have to be honest -- with all of the days starting to run together while we're in quarantine, the holiday kind of snuck up on me this year. But 2020...
Tova Leigh is the exact person we needed to talk to this week. At least if these days, your dream social life would include time with a few friends for some real talk, real laughs, some needed venting, and a random reference to clown sex. No wonder this episode was...
Our Facebook groups have been asking for graduation ideas during Covid-19 and quarantine, and as a mom to a rising senior, and a high school grad last year, my heart goes out to all the 2020 grads. While school kids everywhere have had their lives and routines upended...
We've been long time fans of the super irreverent extra awesome game Cards Against Humanity, so it's no surprise that we can't wait to get our hands on their new Cards Against Humanity Family Edition game. Well, lucky us, they're offering the public beta version free...
We're on day 30-hundred of this here quarantine, and while we've been keeping busy with work and isolation schooling and 400 hours of TikTok, we could all use a little excitement, am I right? Well, our friends at GISH have that covered, with their first ever...
I've been meaning to wean our family off paper towels for years, and this quarantine is finally giving the push that I need. Thanks, empty paper towel shelves at Kroger! So I've been chatting with eco-conscious friends and colleagues about favorite paper towel...
While we're busy putting the finishing touches on our 2020 Mother's Day Gift Guide, I had to share this terrific deal that I just caught wind of. One of my favorite flower delivery sites, The Bouqs, is offering double-sized Mother's Day bouquets for the price of the...
I recently had such a great podcast discussion with Joy Cho of Oh Joy! Design Studio, about ways to encourage creativity in kids. Now more than ever, we're all looking for ways to keep our kids engaged, and for those of you with little ones at home, I really feel you....
Real parenting talk: Emotions are up and down in the age of Covid, times are stressful -- in fact we both just got the "school is cancelled for the whole year" notices. Sigh. We definitely are not trying to "win" quarantine with 800 millions Instagrammable family...