Trending right now. As in this second.
You are listening to our podcast, right?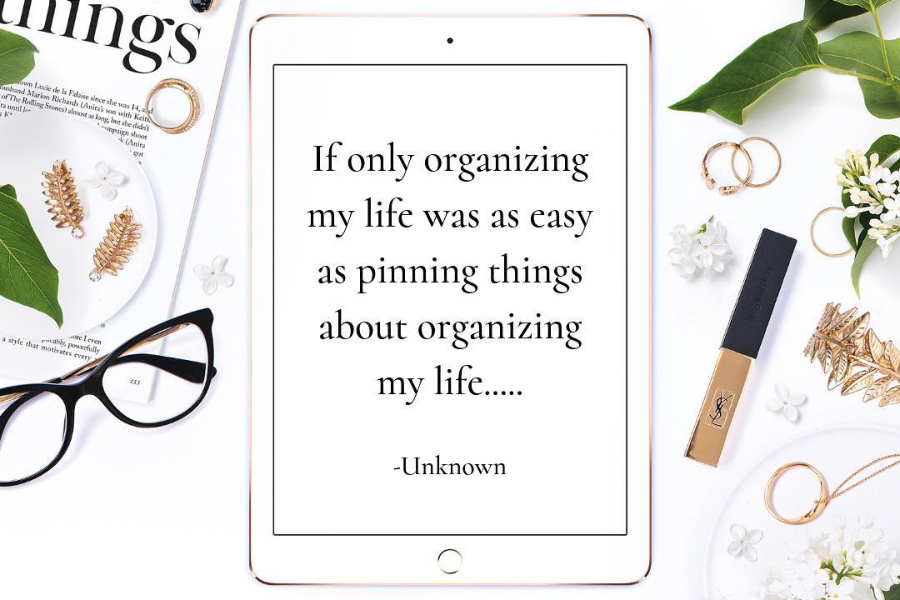 We all would love a tidy home that's Marie Kondo approved, but let's be honest, kids definitely complicate that endeavor. With all the stuff they accumulate, and then, keeping them safe on top of it all, well, it's overwhelming to say the least. That's where our...
This episode of the Spawned Parenting Podcast is all about the new generation of working mothers in America, featuring a guest who knows a whole lot about it: Award-winning journalist, author of the viral anti-mom workplace bias article we all still talk about, and...
Let's face it, parents: screens are here to stay. So why are we still so ambivalent about them? Maybe being unplugged isn't actually the best way to help our kids thrive in this digital world. On this week's Spawned podcast, we're chatting with speaker and author...
So much coolness. Where to start…
We all know that buying a prom dress can be an exhausting and expensive process, but after learning about these prom dress rental sites, I'm convinced it really doesn't have to be. These rental sites all let you browse online, select a dress to borrow for a few days,...
First, I have to get this out of the way: POP Shoes are not for families who get sticker shock at the price of high-end kids wear. But if you are down with designer stuff here and there, splurge on birthday or holiday gifts, need some crazy cool shoes for a Bar...
Spring is in the air at my house, and I'm channeling my energy into refreshing our bookshelves. We've taken boxes of old books to the used bookstore, and we're making room for some new favorites. Because the best new children's books coming out this spring happen to...
It's never too early to start thinking about Mother's Day gifts, in my opinion. And when I spotted the custom street map jewelry over at Talia Sari, I knew these were going straight to the top of my wish list. The minimalist style is sleek and understated, yet each...
If you've got a horse lover in your home, I strongly suggest you click immediately over to Vans and snag a pair of these Vans x Molo horse sneakers. Yes, the design may look abstract at first, but if you look closely, you'll see that this super rad pattern created in...
We've covered lots of clever personalized gifts that we've discovered over the years, and especially personalized gifts for Mother's Day -- with more in the next few weeks, no doubt! And the new-to-us Irvine-based Etsy shop, Fontem, is a new one to add to the top of...
This is a sponsored message from Candlewick Press Tens of thousands kids are devoted fans New York Times best-selling Mercy Watson chapter book series from two-time Newbery Medal winner Kate DiCamillo, and popular children's illustrator Chris Van Dusen -- after all,...
As educators and experts have told us for years, whatever your child is reading -- magazine articles, graphic novels, comics, sports bios -- it's all good, because it's all still reading. So when you combine the format of a graphic novel, the humor of the most popular...
Whether you're a skeptic, an astrology devotee, or just curious about the science behind it, we had the most fascinating chat with Mimi Truong, a life coach, trained lawyer by background...and an astrologer. She combines strategic coaching expertise with her extensive...
Not everyone is down for spending a ton on a fancy baby Easter dress that may get worn once -- or even a specific Happy Easter onesie that won't quite work once we hit May. But then I found this absolutely adorable spring bunny onesie from new baby shop, Kinderbirch...
Looking for cute Easter gifts for a baby's first (or second) Easter is always so fun. So much cuteness! So much pastel! So many rabbits! And the best part is, you can save all the good chocolate for yourself. I skipped the fussy baby bow ties and itchy crinoline...
If your older kids are totally over PAAS kits for Easter egg decorating, I've got you covered! I've tracked down 8 cool Easter egg ideas for tweens and teens to suit all kinds of tastes. From pop art and comic inspiration, to Star Wars and retro 80's style, these are...
I just read the shocking new report in the Washington Post about the fight to recall the Britax BOB Jogging stroller and it's disturbing, to say the least. It is worth your time to spend a few moments reading the entire story, but the essence: between 2012 and 2018...
Easter is just a few short weeks away, so we're all thinking about just what we're going to stuff our kids' Easter baskets with this year. While there's nothing wrong with jellybeans and Peeps, maybe consider some of these cool Easter basket ideas under $20 for kids....
Have you been missing time with your female friends? (Hi Laura Mayes! We miss you!) Turns out, research says they're actually good for your health and well-being. How's that for an excuse for a girl's night out or weekend away? On this episode of Spawned with Kristen...
I was always shy about raising my hand in class as a kid, which is why the new kids' book Raise Your Hand instantly jumped out at me. Kid author Alice Paul Tapper wrote the book after creating a Girl Scout merit badge that encouraged girls to speak up at school and to...
Susan Petersen's Freshly Picked has kept us busy over the years, with incredible collabs and cult-favorite designs, and their latest offering will have you Disney-Pixar lovers squeeing: Check out their incredibly adorable Toy Story moccasin designs, created in...
Yesterday, Secretary of Education Betsy DeVos acknowledged that yes, she has proposed to cut the $17.6 million that funds the Special Olympics, from the US education budget next year. And I get it -- sometimes you see something on the news about the government that...
Like many parents, I've been reeling ever the New Zealand mosque shooting last week, which was just followed by yet another horrific racist attack only yesterday: a fire deliberately set at a mosque in Northern California. So as a non-Muslim myself, I've been...
Next in our series of untold American Women's History Month stories our kids will love, I kind of went down an awesome rabbit hole learning about the history of women's political cartoonists and comic writers and illustrators. That's when I discovered the wonderful...
Let's face it, parents: screens are here to stay. So why are we still so ambivalent about them? Maybe being unplugged isn't actually the best way to help our kids thrive in this digital world. On this week's Spawned podcast, we're chatting with speaker and author...