Trending right now. As in this second.
You are listening to our podcast, right?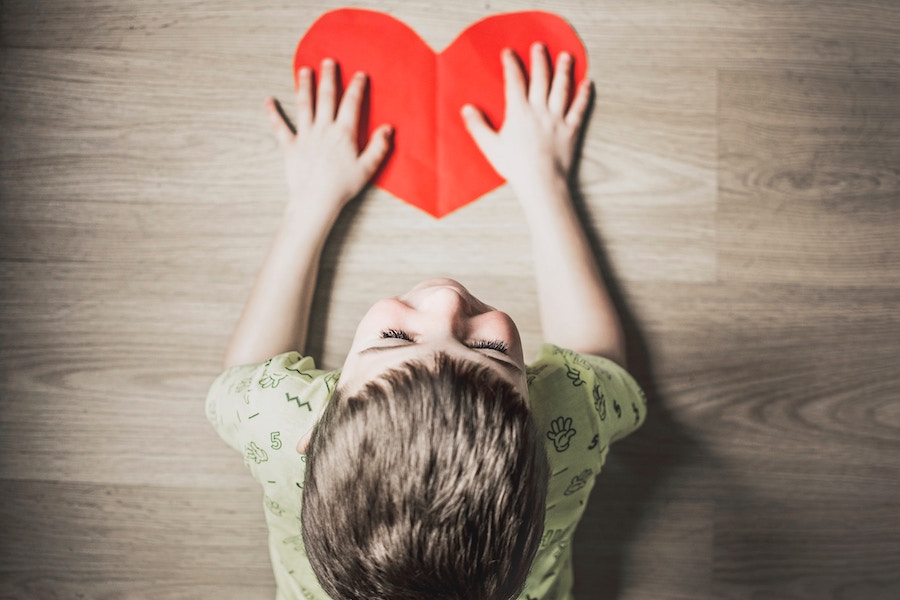 In case the book title How to Be a Happier Parent: Raising a Family, Having a Life, and  Loving (Almost) Every Minute  sounds like something that's not for you...you'd be wrong. Because it's written by the hilarious, down-to-earth, wonderfully smart KJ Dell'Antonia,...
While we're enjoying a little time off for summer, we're updating some of our greatest hits Spawned episodes you might have missed --  and one of our favorites is this fantastic chat with Dr. Catherine Pearlman, author of Ignore It!: How Selectively Looking the Other...
After getting a Mother's Day pitch for dog moms, we're trying to figure out why everyone is trying to claim Mother's Day from moms. Can't we just have one day that's our own? On this fun episode of Spawned with Kristen and Liz, we're talking about all the people who...
So much coolness. Where to start…
This year, I've rounded up 7 amazing beach reads from women of color that I think make the perfect escape. Because as parents, we know that our lying-by-the-pool time is sorely limited, and it's important to choose something we'll love. We also think it's important to...
My grandmother always told me, Get a cheap dress but splurge on your bag and shoes.That's what people notice. Good advice, Mimi. But I've been scanning the sales lately, and you might not even need to splurge on that nice designer handbag. Some of these designer...
So, let's talk beach and pool coverups. Specifically cool ones. I don't necessarily want to look like I'm wearing my grandma's hand-me-down muumuu, but I do want to be comfortable while I chase after my kids and, well, covered up. I mean, come on -- we're moms. We're...
Plastic behemoths have pretty much overtaken my home since having a toddler, which means I'm always on the hunt for compact toys. Bonus: They're soft. And attractive. My latest find? These awesome new Pillow Playsets from Sago, which you can preorder on Kickstarter...
Along with cool sunnies, a good beach read and sunscreen with a high SPF, the perfect summer tote is an important summer essential. It needs to be big enough to hold everything you (and your kids) will need for a day out, be durable enough to handle some sand and sea,...
We love a good sale -- especially at a store with clothing as amazing as J Crew, where I know their kids clothes last me through multiple kids. Shop the non-sale items right now, use code ALLSTAR, and BOOM -- 30% off. But what's best is you can save up to 50% on some...
I'm sure there's a drinking game parents play during the summer, where they take a shot every time they hear their teen say, "I'm bored." (Don't play this game, though, you'll end up in the ER.) To help remedy your desperate plight, we've rounded up a few DIY projects...
This year, a lot of readers and Facebook fans and even some of our own team have mentioned that they feel different about July 4th this year. They're not alone. Just yesterday, Gallup released a poll stating that fewer people feel proud to be an American this year....
It's so weird -- you get on the other side of 40 (or so) and BAM. Where did my lashes go? So while I haven't yet taken the plunge into eyelash extensions like Kristen has, I have found something with nearly the same lengthening effect: Magnifibres. Its been called...
One of my favorite stops when I'm out of town is the Vans store, which seems kind of silly since I have one in my own town, but well, we all have our quirks, right! And while I'd seen the Marvel Vans online and thought they were cool (of course), I didn't realize that...
Today, where I am, it's expected hit 103 degrees. That kind of scorching heat makes the idea of taking the kids to a mid-day family-friendly movie in a nice, cold theater extremely appealing...and expensive. Right? Nope. With Regal's Summer Movie Express, you can see...
The 4th of July is one of my favorite holidays, because you can easily make it a slow, relaxing, easy day with family and friends. No presents to exchange and no huge meal to cook. Just time together -- and the magic of fireworks through my kids' eyes. That said, that...
Whatever age your kids may be, we know that managing screen time and finding the benefits (and boundaries) is a huge issue with parents. Like, a non-stop concern. So we're thrilled to chat with Angela Santomero, the successful creator of educational programs like...
We're far from alone in our outrage and heartache about the thousands of kids torn from their parents at our borders without due process, thanks to the administration's new policy. Far from alone. And despite the Executive Order that the president signed indicating...
So many parents are looking for fresh ideas for screen-free activities for kids, particularly now that it's summer. And I get it! I mean, it's not even the end of June, and I've heard it 100 times already: Can I play screens for a little while? As soon as they get...
Have you ever looked at those always happy husband-wife work teams and think, how the bleep do they do it? Well, now we know! This week on Spawned, we have an absolutely hilarious, engaging, mildly explicit (sorry, little ones) and truly informative conversation with...
We hope some of these will inspire a little fairy garden magic for you!
This is a sponsored message from Linden Tree Press Fans of Lemony Snicket are going to love Casper and Jasper and the Terrible Tyrant, the witty, zany and thrilling new middle grade novel from author and former middle-school teacher, Tilia Klebenov Jacobs. And who...
Let's talk progressive 4th of July tees. We feature cool flag tees and clothing of all kinds every summer, but this year in particular, there are a whole lot of people looking to celebrate the best of what this country can be and should be. "Freedom for all" is not an...
I'm usually a silver-hoops-only kind of gal, but I'm starting to reconsider my earring choices because of this gorgeous collection by SUGARFIX by BaubleBar at Target. After all, there has to be more to life than boring, shiny metal circles, right? Something to...
Just in time for summer camp -- or those of you who are already thinking about back-to-school shopping, yikes -- you have to check out these empowering backpacks specifically designed to represent kids of color. Casey Kelley started Blended Designs when her son...