Turning 5 is a pretty big deal. Hey, you're turning one whole hand! Help your favorite kindergartener celebrate this milestone with a cool birthday gift for 5-year-olds that that will keep them learning, exploring, playing, imagining, and just having fun. Because having fun is something 5-year-olds are really really good at doing.
All gifts have been editorially determined by our staff, there is no compensation in exchange for picks. CMP is an rstyle and Amazon affiliate. 
($22+, perfectly smitten)
This is a fantastic gift for a birthday party activity, for a rainy weekend indoors, or just for a long-term craft that kids can keep coming back to. In the end: Wall art! Awesome at any age.
($69, OTO)
We've seen a ton of fun cardboard playhouses that kids will love, but none quite as hipster-cool as these gorgeously designed cardboard play food trucks. With your choice of an ice cream truck (the popular choice) or the taco truck (the Austin/Brooklyn/Silverlake choice), you can even decorate them by printing your own custom license plates right from the site. Plan on eating a whole lot of imaginary food in the weeks to come.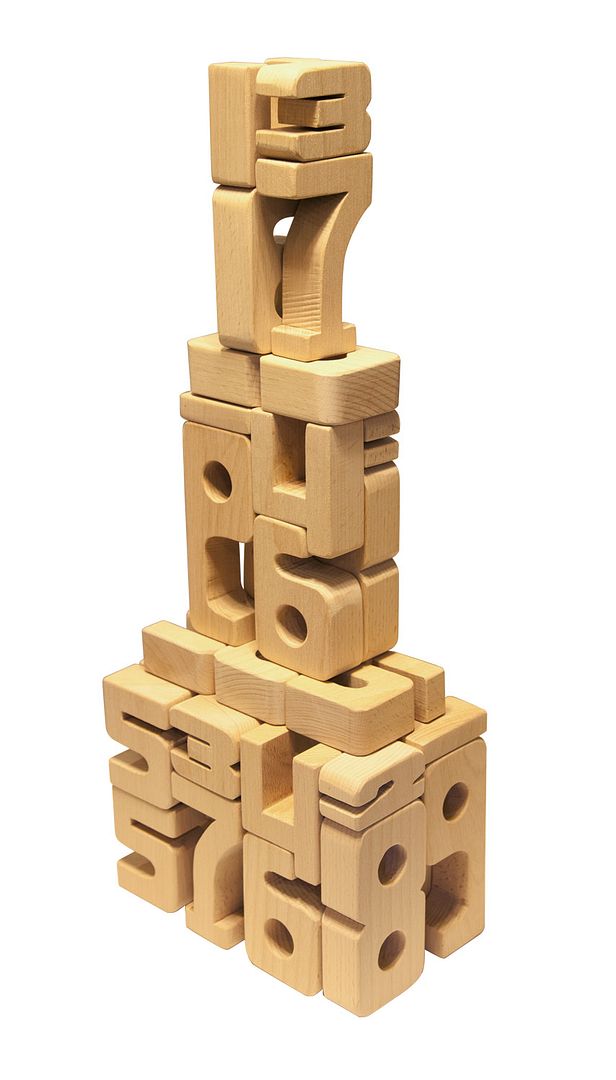 ($119.00 at Sumblox)
Learning about the relationships between numbers suddenly sounds like the coolest gift for 5-year-olds ever, when you see how Sumblox does it. Each wooden number block is proportional to its value, so that 2+3 really does equal 5 when you stack them up next to each other. And three 2's stacked on each other will be equal in height to 6. Or hey, just let your kids build a big fort. It's all good.
($26+ with sets available at Dylbug)
Kids love things with their names on it. Kids love food cut into fun shapes. Thus, a set of plates with a kid's name on it, personalized to look like them, and topped with food cut into clothing shapes? That's like the best thing ever. They might even start eating more green things, never know.
($13.93 on sale at hot topic)
One of our favorite Miyazaki characters comes to life adorably in this lunchbox that's just big enough to hold a 5-year-old's not-quite-huge-yet lunch, or a few snacks for after school.
($34.95 at Blankie Tails)
One of our readers' all-time favorite finds from Cool Mom Picks, we don't know a kid who isn't totally in love with these snuggly, soft, really well-made mermaid tails and shark fin blankets from a cool little mom-run company. They make them in adult sizes too. Just sayin'.
($16.99 at wrybaby)
Hey, if the zombie apocalypse comes, it doesn't hurt to be prepared. Get your future Walking Dead fan one of these cool tees in sizes up to 5 from one of our favorite smarty-pants shops for funny kidswear.
($10.77 at Amazon)
This is the third in Andrea Beaty and David Roberts' much-lauded, best-selling series and may be the best one yet. It's a clever story of curiosity, exploration, imagination, science, and a girl who's determined to use it all to change her world. Sounds like quite a few kids we know. And might sound a bit like women including Ada Lovelace and Marie Curie too, considering they helped provide the inspiration for the heroine.
(from $72 at Atelier Atsuyo et Akiko)
At this age, kids are so enamored of costumes and imaginative play, we love the idea of handmade dress-up items that aren't mass-produced. While we are partial to the handmade superhero capes and accessories from our sponsor Sew Plain Jane, for something on the frillier side, we're also huge fans of the handmade tutus from this favorite Brooklyn label of ours. The tutus are so gorgeously made, each one will be well-loved probably until it becomes a mini-skirt for your tween in five years. (Eep.)
( $3.49 on sale at Michael's)
Our friend Rachel Faucett of Handmade Charlotte collaborated with Creativity for Kids to launch a series of incredibly affordable, adorable craft kits for kids that we love. This paint by number twin unicorn canvas will enchant any kindergartener. And maybe even an older sibling or two.
($29.99 and up at Wonderhood Toys)
Even as your 5-year-old is outgrowing those toddler blocks, she's not outgrowing building. These cool creative building sets are designed to inspire creativity and imagination — and an intro to structural engineering too — as kids configure the illustrated panels and connectors into all kinds of fun structures.
($27 and up at Amazon)
While this is a great gift for a 5-year-old, be warned you're going to be taking quite a few spins on it too. You don't even need pedals, batteries, or an electric charge — you steer and it just…goes. So so so fun.
($5.95 and up at Shwings)
If you need a cute little gift under $10 — actually under $6 — that makes a big impact, our kids are smitten with Shwings. These wings, lightning bolts and other fun designs attach to laces or even Velcro to make any pair of sneakers the coolest in the school yard.
Membership to a local zoo or children's museum
($ varies)
Instead of a conventional gift, consider an experiential gift which the birthday child can enjoy long after the candles have been blown out. The local zoo, a favorite museum, a neighborhood playspace, or a nearby crafting studio all offer annual memberships or gift cards that make for a special treat for both kids and parents.
($3,990 at Pottery Barn Kids)
Yeah, so it's an out-of-this-world splurge. But wow, what a splurge! Maybe you can use The Force somehow to help you afford it?
All gifts have been editorially determined by our staff, there is no compensation in exchange for picks. CMP is an rstyle and Amazon affiliate.